21 Luscious Lifestyle Blogs
From rainbow-coloured hair to Korean pop, there's a lot more to quality lifestyle blogs than the usual mixture of fashion, interior design and travel journals.
Here are twenty-one bloggers whose stylish lives really caught our attention.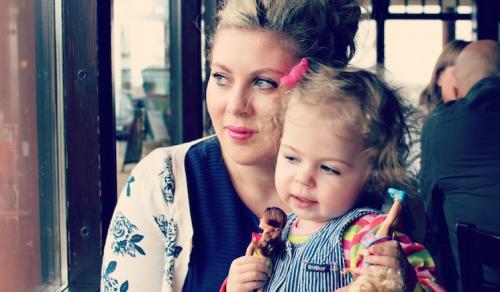 The runt of the glitter 
Image: Sprinkle of Glitter
Are you one of the "Sprinklerinos" yet? They're fans of this colourful blog run by Louise Pentland. Louise is "kinda obsessed" with beauty products, but nowhere near as much as she is besotted with daughter Darcy (AKA "baby Glitter").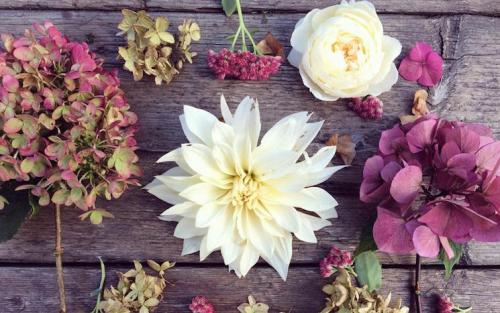 Everything is better with flowers 
Image: Roses and Rolltops
Just because law graduate Rebecca Kedgley's house featured in Ideal Home doesn't mean she wants to stay in all the time. Her 'perfect Sunday', for example, involves a visit to Parliament Hill farmers' market followed by a long walk with husband Ben and their cockapoo puppy Riley. Then it's time for a Sunday roast… indoors, of course!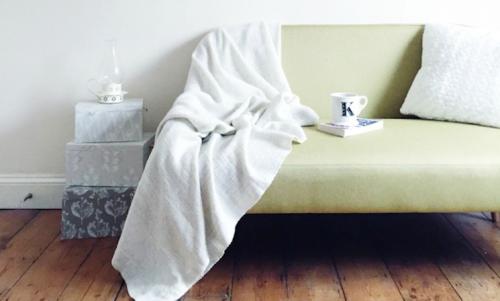 Sofa, so good

Image: 

Little Winter 
Kate McPhedran has never felt so happy. Not because she's come up with another glorious list of Five Happy Things. But because she has found the perfect place, "with plenty of character, high ceilings, big windows and natural floorboards". The place she - and her cat Runkle - call home.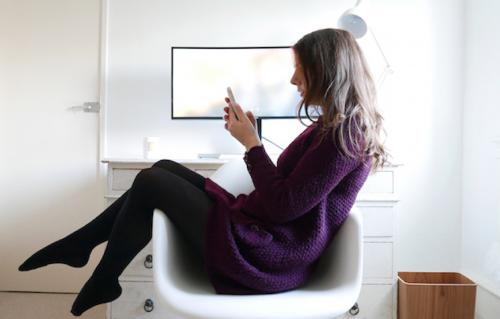 Working from home today...
Image: Poppy Loves
With a wicked sense of humour and an eye on London's cultural pulse, Poppy Loves is blog heaven. Check out the Poppy Loves Book Club, which sees women all over the world reading the same book at the same time and then coming online together, often with the author, to discuss it. We say 'bravo!'
Keeping it colourful
Image:
 Stephi LaReine
Stephi LaReine (the Queen), is "a rainbow haired" photographer "with a specialty in fashion portraiture and a weak heart for the feline species". Her gorgeous blog gives readers "an insider's view of the fashion industry", daily vignettes of her global travels and assorted "encounters with tastes, textures, sounds and scents". She balances working at London Fashion Week with finishing her degree. Stephi is always on fashion duty!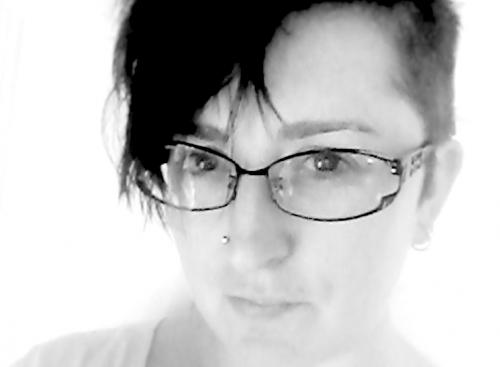 Stationery matters
Image: Typecast
If Lancashire blogger Nickie O'Hara hosts a series of taboo-busting guest posts about cancer, it's because she herself has a particularly intense tale to tell. An early convert to blogging, she has written a quiz book and firmly believes that "the world is definitely split into those that understand the pull of stationery and those that only use it in a practical sense."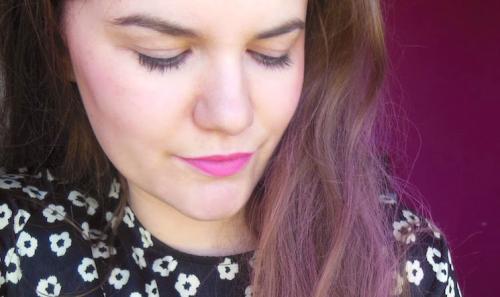 A peach of a blog
Image: That's Peachy
As a teenager, North East blogger Tor Bennett wanted to be Kelly Kapowski from Saved By The Bell. Describing herself as "just a normal girl who shops in Primark and has the occasional Topshop splurge", she started her blog while on maternity leave. When she doesn't look after 6-year-old Elodie, Tor runs a company which organises events for fashion and beauty bloggers. Now that's peachy!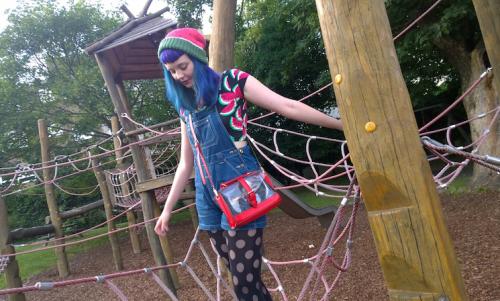 Jayne's a hit on the net
Image: Jayne Kitsch
For someone who lives beside the seaside, Jayne Robinson doesn't take her inspiration from the beach. Instead, she's into "all things alternative, geek, quirky, kawaii and vintage". While her Alt & Indie Brand Directory provides a great list of left field shopping ideas, her first impressions of World Of Warcraft from a girl gamer newbie post is highly entertaining indeed!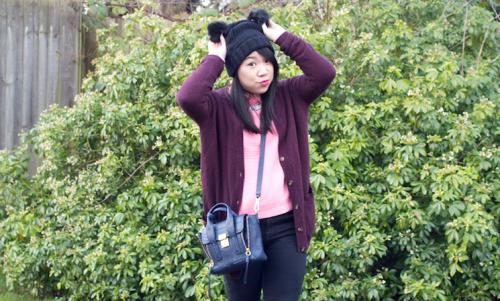 Is Winnie taking the Mickey? 
Image: Diamond Canopy
Midlands blogger Winnie Nip named her blog after a song lyric by American rock band Incubus. But her big passion is for all things Asian; from Japanese designer Yohji Yamamoto to Korean pop music. Winnie hopes someone will sponsor her to "travel around Asia for food research purposes". We will gladly pass on all offers!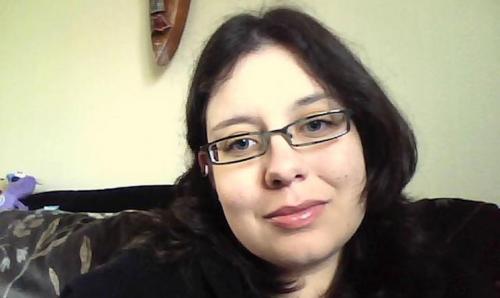 Life-affirming: Sarah-Louise 
Image: Life In A Breakdown
Life In A Break Down started when Sarah-Louise Bailey "stopped wanting to blog about the bad sides" of her physical and mental health problems. The 29-year-old lives in the Midlands with partner Ash, and dog Sally, and runs a lifestyle blog "because [she] loves it and because it helps [me]". Apart from the life-affirming 5 Ways series of posts, she has also set up UK Bloggers, where like-minded people share hints and tips.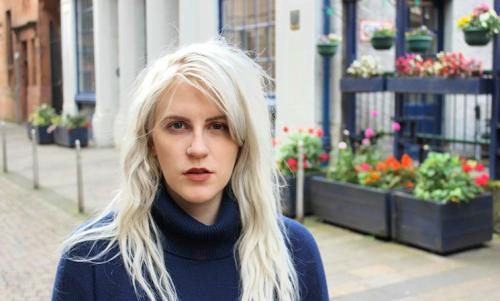 Not the patient kind…
Image: Bee Waits For No One
Glaswegian Claire Stuart is one half of the acclaimed creative consultancy Betty and Bee. The 27-year-old "loves cats and Tom Waits a little bit too much" and is the author of the Style Icon column in The Herald newspaper. Claire believes in counter-intuitive dressing, arguing that "rules were made to be broken… right?". Right!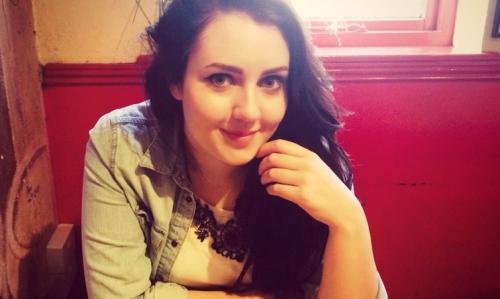 Onna planning her next long walk

Image: 
Onna's Little Blog
24-year-old student Onna Boden currently lives in Cornwall - the perfect setting to indulge in her newly discovered passion for the Great Outdoors. Having suffered from - and spoken candidly about -anxiety and depression, Onna now "cannot recommend walks enough" as a natural remedy. Her clubbing makeover tutorial, however, indicates she's not afraid to unleash the party animal!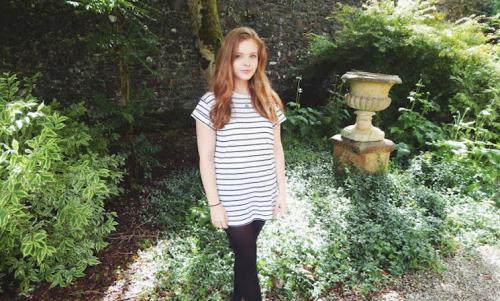 Beth is earning her stripes as a blogger
Image:
Alphabeth
Beth Farrelly hails from Northern Ireland but is currently studying at Bilbao University. The 20-year-old Yeats and Tennyson fan certainly knows how to rock a stripy dress with a leather jacket. But we totally love her romantic Sunday In Verse posts, which blend evocative poetry and stunning countryside scenery.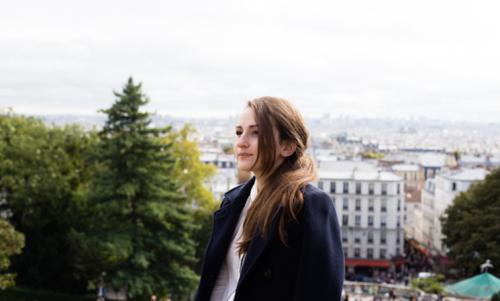 Sacre bleu! Early Autumn in Paris

Image: Cider With Rosie
Surrey blogger Rosie Chappel and best friend Jo went to Paris last month to celebrate their ten-year 'Friendiversary'. It looks like the pair soon found themselves in lifestyle heaven. Husband Jason wasn't left alone, though; we're convinced he enjoyed a few days male bonding with their gorgeous cocker spaniel Teddy!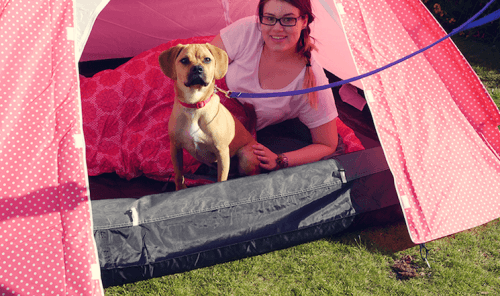 Sorry we're full!
Image: Loves Pretty Wild Things
Although her favourite city is Edinburgh, 22-year-old Serena Ozgowicz is a Mancunian. Well, almost. She comes from "just outside" Manchester. Apart from her boyfriend Kenneth and her Puggle Puka, she's mad about skulls. She particularly loves the pink velour one from Urban Outfitters! Serena believes that "a creative life is a happy life", and offers (skull-free) DIY tips as well as blogging tutorials.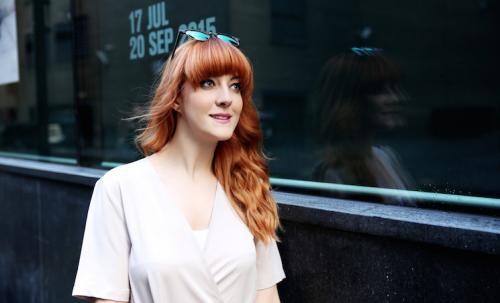 Lucie on the loose
Image: Lucie Loves
More than anything else, Lucie Kerley likes trying new things. A "photographer who fell into the role of fashion and lifestyle blogger", she's an advocate for women in technology. Her forays into men's styling have seen her coupling Adidas Stan Smiths with a Paul Smith pocket square. Under the title "All the Smiths", of course.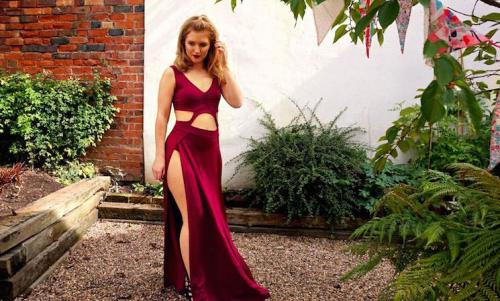 Essential flying saucer wear 
Image: Flying Saucer
Brummie Selina Jervis started a Livejournal blog as a teenager, inspired by a piece on fashion blogs in Teen Vogue. Since then she has won numerous fashion blog awards and reported from all over the world. On a recent trip to New York she visited the favourite haunts of the fictional Carrie Bradshaw and even got to dance with the real-life Miley Cyrus!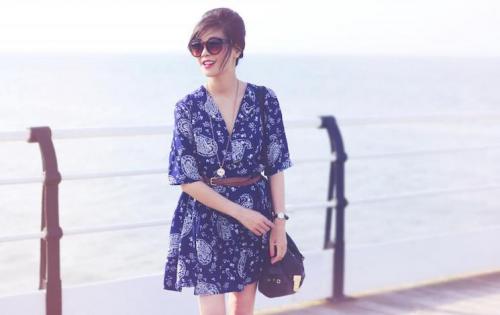 Meet your new temp
Image: Temporary:Secretary
It was obvious that Sarah had an early inclination for fashion when she started raiding her mum's wardrobe as a toddler. A fan of quirky jewellery (she used to run her own online boutique), Sarah writes about beauty and fashion - and offers blogging tips. We totally share her enthusiasm for ice cream inspired scented candles - heavenly!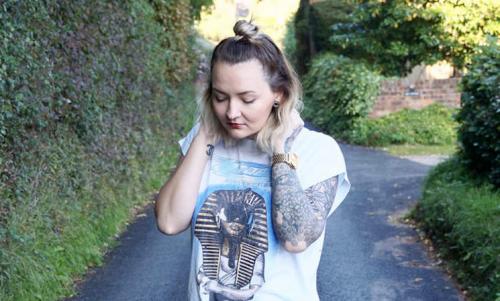 Over the (ZZ) top?
Image: Kate-Louise
When Midlands blogger Kate Howson says she likes masculine clothing, she's not joking. How else would you explain her quest for vintage ZZ Top tour T-shirts? A nail technician and tattoo enthusiast, she loves to brag about her charity shop hauls. She will champion "anything with a bit of an edge" - yes, that does include vintage Casio quartz watches!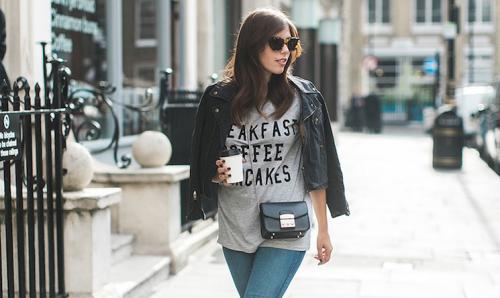 The London branch of the Breakfast Club
Image: Wish Wish Wish
Carrie Harwood moved to London from the countryside six years ago and simply adores big-city life. A recent jaunt in Brussels saw her sample the delights of local chocolatier Elisabeth. Jealous! She currently has a thing for thigh-high boots. And, judging by the photograph above, loves coffee and pancakes for breakfast.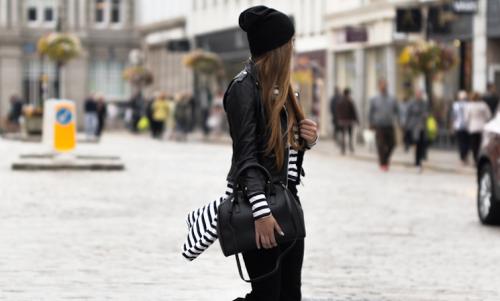 Bags of street cred

Image: Cocochic 
Born and bred country gal Stephanie Toms, 22, lives "in the depths of Cornwall" with her boyfriend and her "four kids" – two cats and two lizards! Her lifestyle blog covers the usual topics of beauty, shopping and interior design. But we were especially taken with her recent post about the changing nature of blogging.
Share: