Daddy blogs we love
Monday 23 April 2012 | thomas
Father's Day isn't far away (17th June), and as we did last year, we're celebrating by finding some fantastic fathers blogs.
So here are some more of our favourites - check them out for great parenting tips, recipe ideas and hilarious anecdotes. Here come the dads!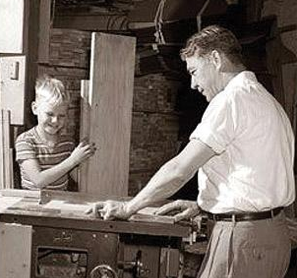 Who is smarter - your dog or your toddler? The answer may surprise you! This brilliantly funny blog follows Daddy Dazed and his 'adventures in father-land'. A father for the first time following IVF, he has a refreshingly frank approach to fatherhood and marriage. He's thinking about introducing Baby M to the game of golf - at two years old it's probably about time. Be warned: if you're reading this blog in public you may find yourself laughing out loud...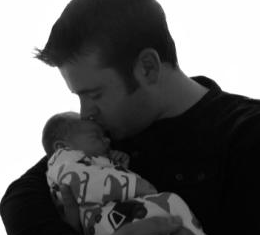 DaddyNatal was founded by Dean Beaumont after he became a father for the first time, and realised just how unprepared he had been for the birth of his son. Now Dean offers invaluable advice for fathers-to-be, and allows new and experienced dads to share their tales of fatherhood. In particular, the post about three dads' stories of premature birth is both moving and full of great advice. An absolute must-read!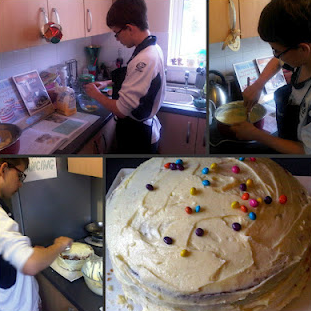 With five small stomachs to feed, this dad is kept very busy in the kitchen, whipping up healthy meals and delicious snacks (especially brownies). And he doesn't do it all himself - the kids are more than happy to help! As well as tempting recipes, there's also a fascinating section on food history, including wartime food adverts - where else will you see a dancing carrot with top hat and glasses?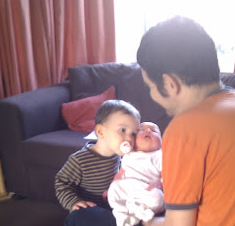 Father of two, Tom, has been blogging since the birth of his first son. Now baby boy number two has joined the family and, happily, there's more to write about than ever. His posts are funny and truthful - he writes about his parenting experiences, from little Dylan's rather peculiar phobias, to the reason why cotton wool is loathsome. And having seen the adorable photo of Xander, we think all babies should wear bandanas!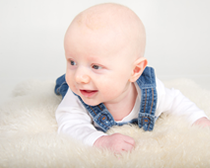 First Time Daddy joined the world of blogging to offer his opinions on parenting, and we're very glad he did. As well as writing about Baby Benjamin as he grows - oh, the joys of teething! - he is also refreshingly honest as he shares his parental worries. But we don't think he needs to worry too much: Benjamin has already been on his first holiday abroad and the photos prove that he loves to fly!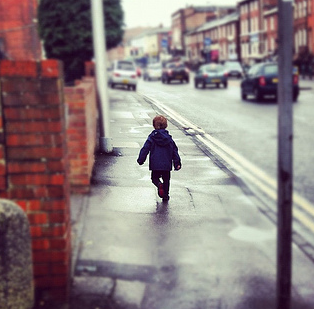 Have you ever been to a National Trust property where you could jump on the beds? Henry has, and his son Robert had a great time! On this brilliant blog there are great ideas for days out with children, as well as articles pondering the ups and downs of fatherhood. Want inspiration about what to read with your kids? Henry has compiled a wonderful list of books based on recommendations from his blog's readers.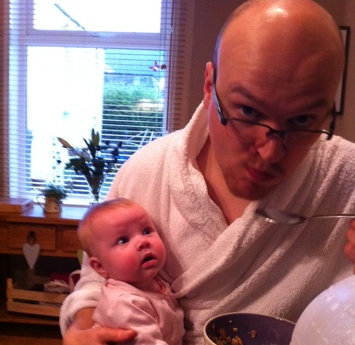 Chronicling his life as a new dad, David uses his blog to record the important moments in his baby daughter's life. We love the video of little Olivia crawling - she looks very pleased with herself! This is a lovely blog, following one dad as he embarks on his biggest adventure yet: fatherhood. Oh, and if you're planning a kitchen renovation, it might be a good idea to check out David's advice first...
When this father swapped roles with his wife and became the reluctant housedad to three children, he decided to start a blog to chart his experiences as stay-at-home parent and household head chef. He's not afraid to ask tough questions and his posts are clever and entertaining. Next time chilli-chocolate burritos are on the menu, we'd like an invitation.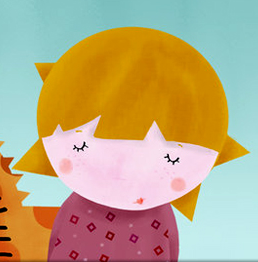 Why are second children like 'The Return of the Jedi'? You'll have to ask Scottish Blogger Dad - father, bookaholic and self-confessed geek. We love this hilarious dad blogger, especially his 'Dear Daughter' posts. This is definitely a blog to watch, particularly if you too harbour a love for gadgetry or, like Scottish Dad's daughter, Dr Who and Disney Princesses!
Don't forget to show your dad you care this Father's Day. Find great gifts for him at DotComGiftShop!