Start the New Year with Rex London's Winter Sale
Guest blog by Georgia Coote
So Christmas is over, and after all the excitement and general chaos I am so looking forward to a fresh new year. The January sales are a fantastic way to get organised with buying things ahead for special occasions and organising your space. The Rex London sale is incredible this year! I always look forward to it, with over 200 items in it and everything under £10 there will be sure to be something just right for you. That said, I always try to be mindful when buying and stock up only on things that I really need and know that I'll use throughout the year. 
First things first, after Christmas I always set myself and my little ones up for making and writing thank you cards. I find that if we make the cards first it makes it so much of a more enjoyable activity and so writing them doesn't feel like a chore. These cute stamps make it so easy, simply stamped on blank cards they look so effective. My youngest named each of the people/pets and tailored them to the recipients making the cards more individual and special than regular pre-made cards.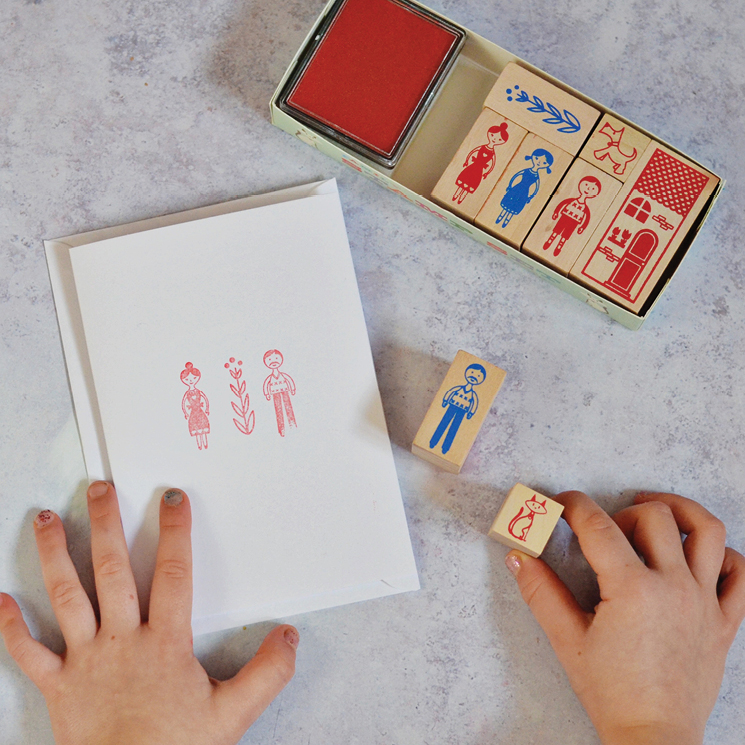 Product shown: Family stamp set, was £4.95, now £1
Cleaning and de-cluttering
Last year after Christmas, I went all out on a Marie Kondo style de-clutter. The feeling after was so great that I'd (almost) like to do it all again! This year I'm going to focus on easy ways to continue to be less wasteful. These reusable cloths for just £1 in the sale are a fun way to do just that. I love the Folk Birds design, if I'm going to be cleaning I'd far rather be using these than raggy sponges which need to be thrown away rather than washed.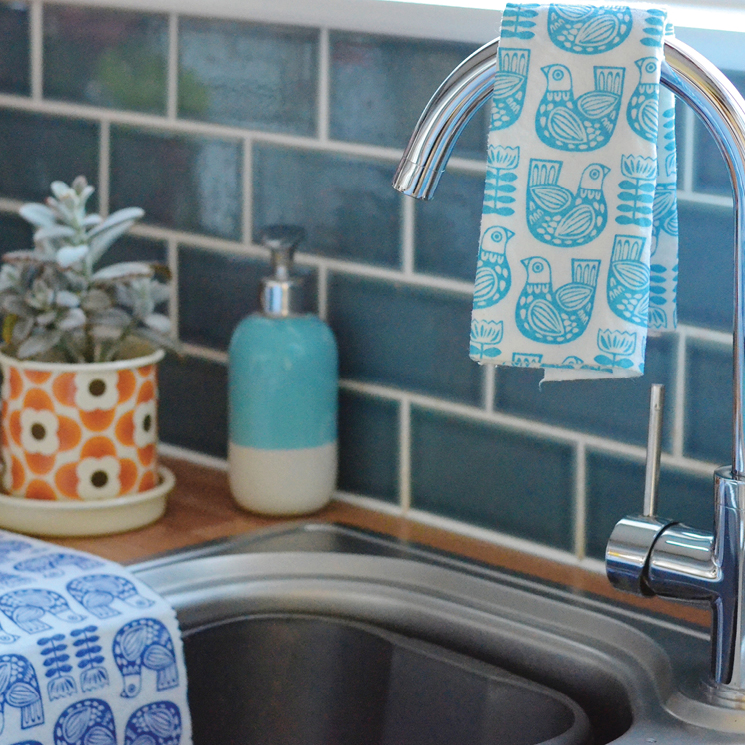 Product shown: Folk Birds kitchen cloths (set of 4), was £2.95, now £1
Getting outside
After Christmas I think that we can all feel a bit flat, so for us as a family we're trying to continue to get outside and enjoy chilly walks – which are always all the nicer if they involve hot tea and snacks! I adore the retro design on this travel mug and because it's made of bamboo it isn't too heavy to carry in my bag on a daily basis.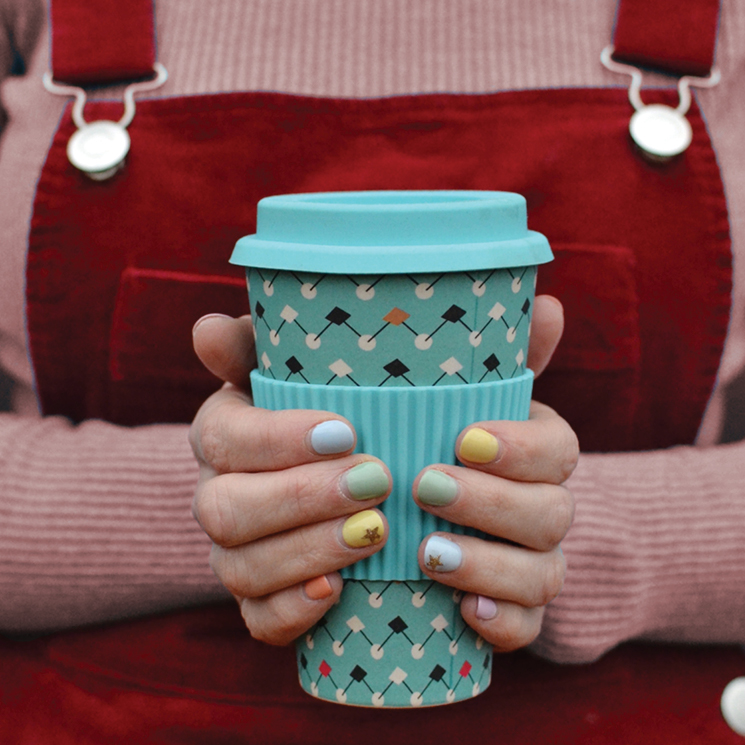 Product shown: Atomic Blue bamboo mug, was £9.95, now £2.95
These pots will also be fantastic for taking out little homemade treats to nibble on when out and about. They'll also come in handy for packed lunches saving on cling film or tin foil. As you can see here though we're currently ploughing through the Christmas treats!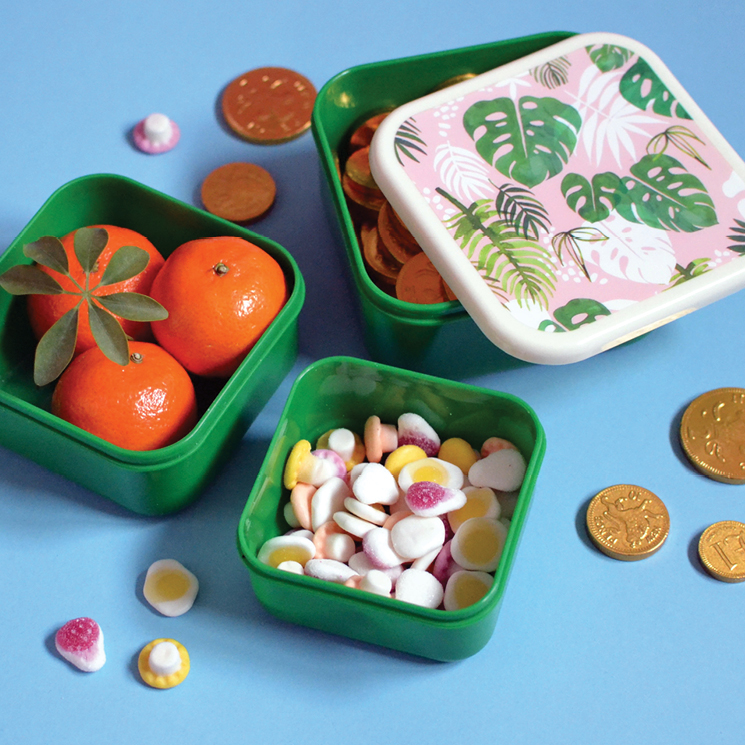 Product shown: Tropical Palm snack boxes (set of 3), was £5.95, now £1.95
And if we don't want to venture too far, then the garden will be where we'll be pottering about. Although not ideal it's still not too late to plant some bulbs to welcome in the new seasons. This flamingo watering can makes me smile every time I see it – hopefully it'll help me to remind me to water more often!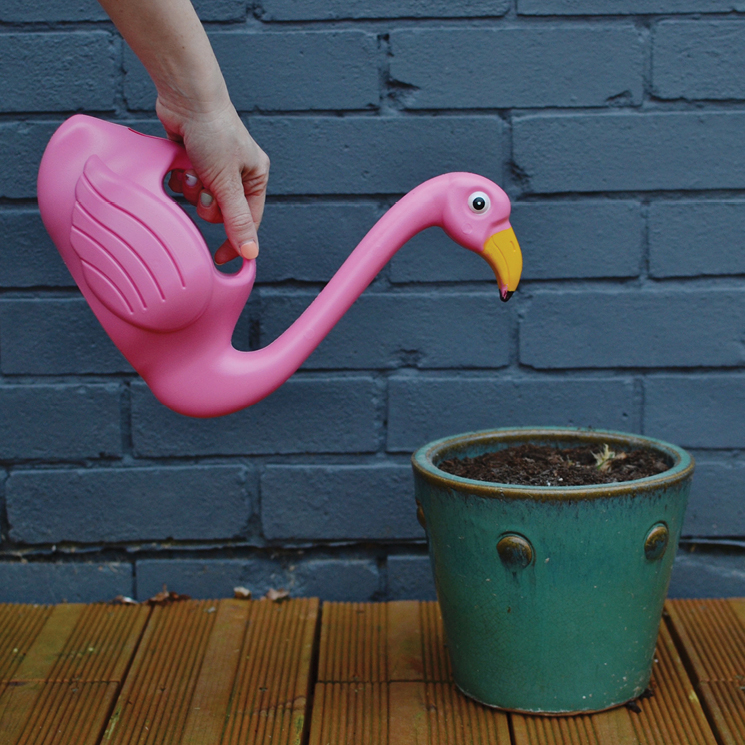 Product shown: Flamingo watering can, was £8.95, now £2.95
Organising 
So organisation for me is all about sorting out my trinkets. My jewellery has got a bit out of control and so this beautiful vintage glass box is just the thing. The design is so elegant and yet so functional with being able to see what you have inside. I love that it means all the precious pieces I have can be seen at all times.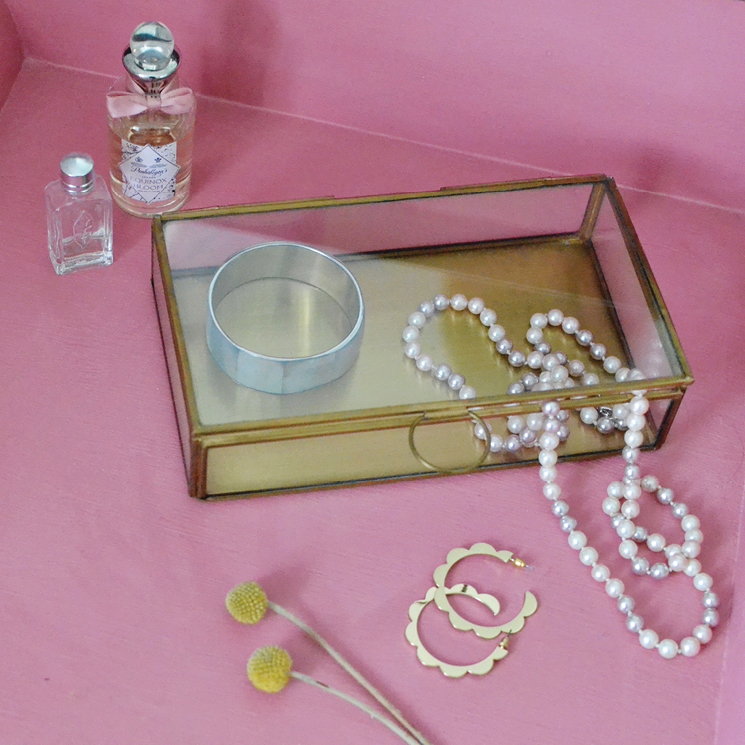 Product shown: Brass trinket box, was £24.95, now £8.95
One thing I can never get enough of is books! And these cheerful cloud bookends mean that we can store more without the need for shelves which is so needed!

Product shown: Happy Cloud bookends (set of 2), was £12.95, now £3.95
With young children it always feels like we're always getting ready for a party – so stocking up on these fun plates, cups and colourful partyware is one less thing to worry about when the time comes.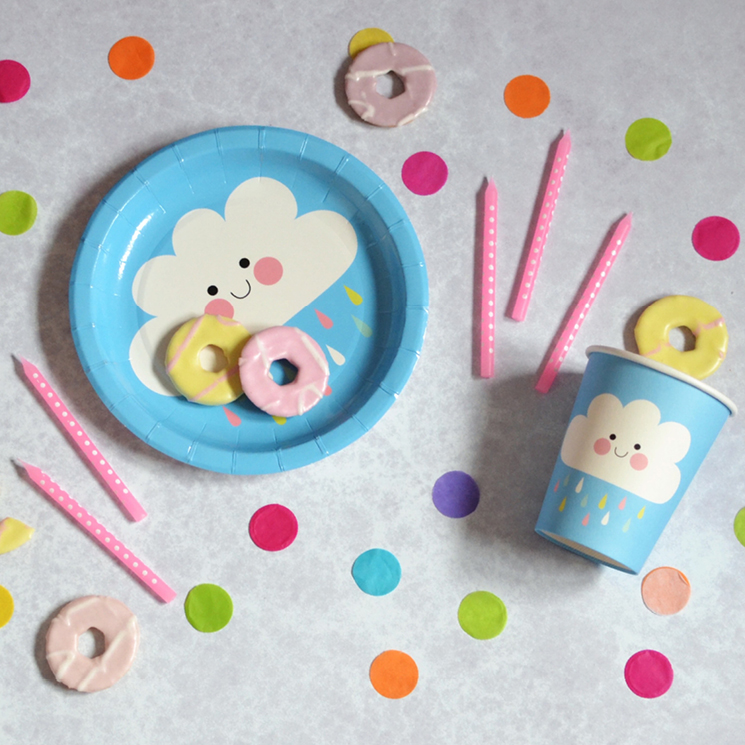 Products shown: 
Happy Cloud paper plates (set of 8), was £1.95, now £0.50
Happy Cloud paper cups (set of 8), was £1.95, now £0.50
Pink party candles (pack of 10), was £2.95, now £1
Paper party confetti, was £1.50, now £0.19

Now I know I'm definitely thinking ahead here but this wonderfully retro glasses case is going to keep my sunnies in perfect condition as and when I need them – it needn't be hot, one of my favourite types of days are the cold, crisp but oh so bright days of early January.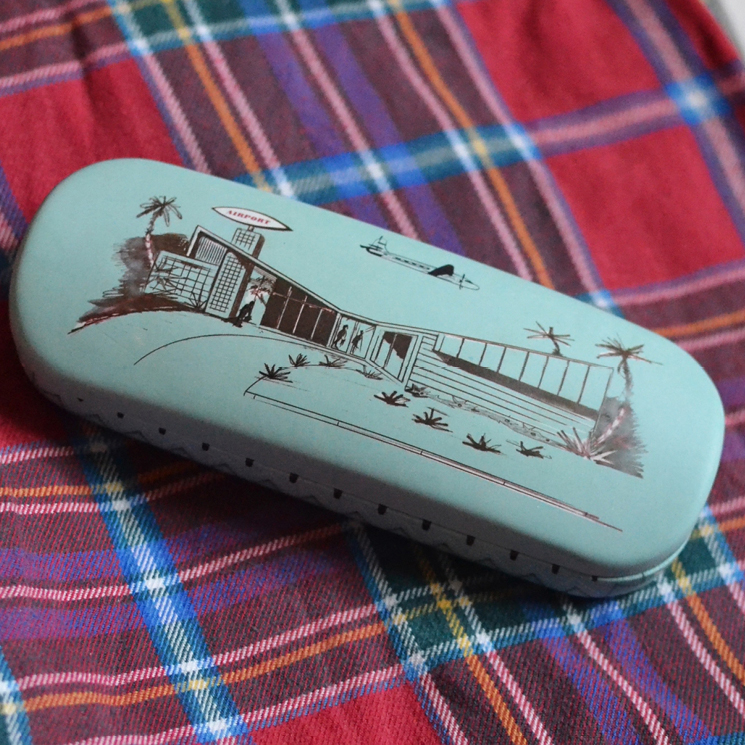 Product shown: Departure Lounge glasses case and cleaning cloth, was £4.95, now £1
Developing creativity
I've loved how both my girls have developed their sewing skills this year and so I think now is the time to give them their own little sets. I love this sewing kit, and the Sew Your Own Harry the Crocodile kit is a fantastic project for them to do – the gorgeous notebook is also great for designing their next makes in.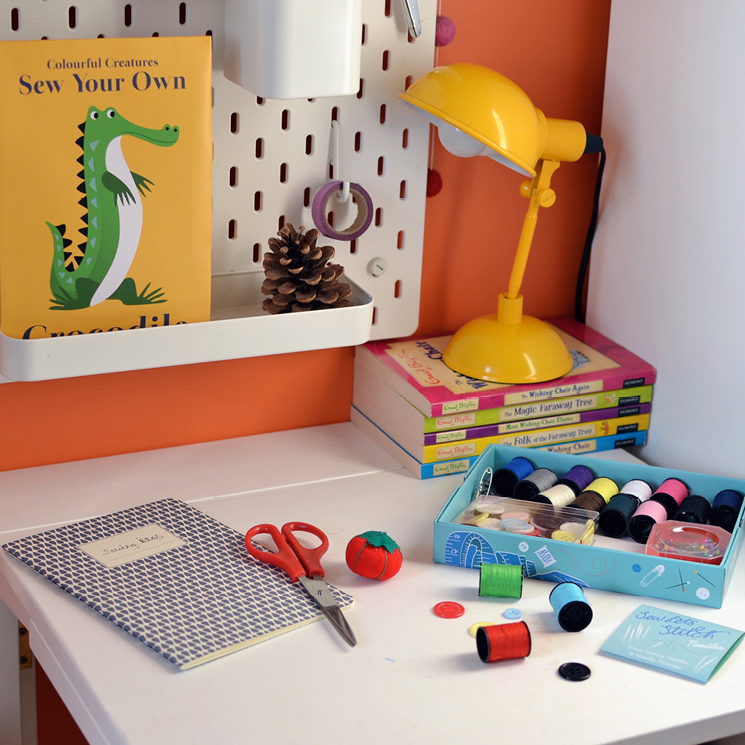 Products shown:
Sew Your Own Harry the Crocodile, was £8.95, now £2.95
Sew Let's Stitch sewing kit, was £14.95, now £2.95
Light grey A5 abstract notebook, was £2.95, now £1
If you're anything like me you may have had some plate casualties over Christmas – too many people in a small kitchen woes! So stocking up on some of these beautiful daisy dinner plates is such a great idea. I recently made some napkins from my stash of vintage fabrics and I just love the layering of florals on florals. Perfect for upcoming spring feasts.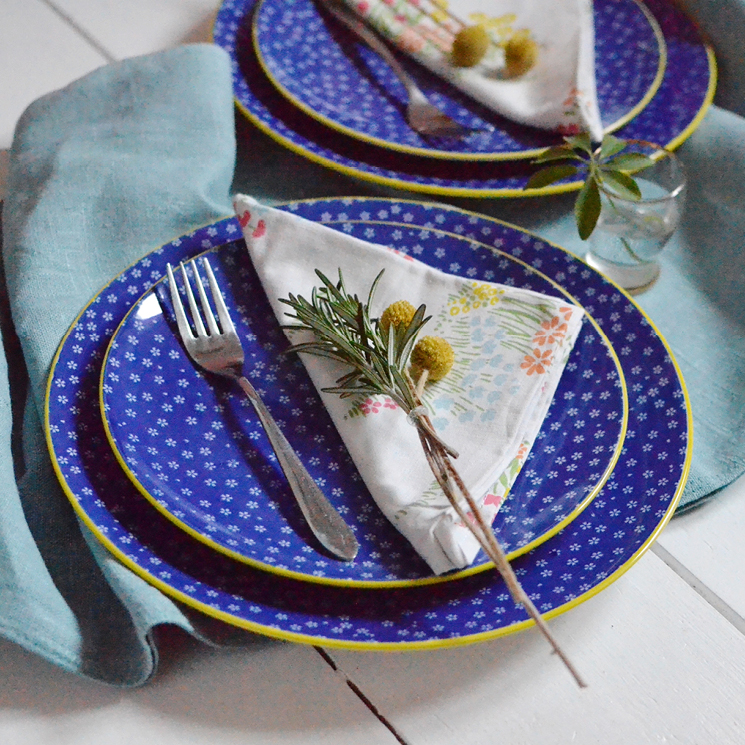 Products shown: 
Japanese Dinner Plate Petite Daisy, was £14.95, now £2.95

Explore the full Winter Sale, and save on more than 200 items. Love what you've bought? Share your bargains with us by tagging @rexlondonuk and using the hashtag #RexLondonSale!