Top tips for pancake perfection
Thursday 23 February 2017 | anna
Pancake day falls on February 28th this year, so why not get a head start on your preparations with some great advice from these top food bloggers? The countdown begins - grab your apron and get ready to batter.
Batter basics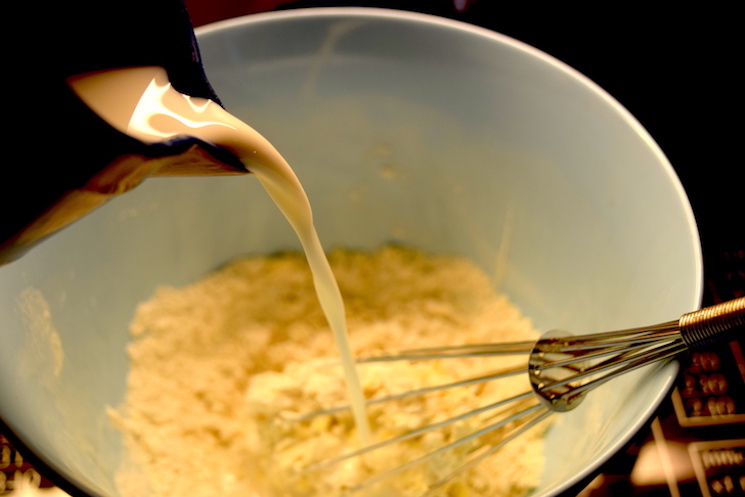 Lucy loves her classic batter recipe
Image source: Lucy Loves
To make six to eight pancakes, use a set of kitchen scales to weigh 125g plain flour into a bowl, add a pinch of salt and crack an egg into a hollow you make in the middle. Now whisk the mixture while slowly adding 250 – 300ml milk and a tablespoon of oil.
'It's all very simple and quick,' says blogger Lucy of Lucy Loves who, since she got married, has stuck with the same recipe from Good Housekeeping. She says: 'As I'm feeding a family of hungry boys, I double the recipe to ensure I get at least one pancake.'
There are plenty of ways to personalise your batter too. Vicki of Honest Mum melts unsalted butter and 15g of caster sugar into hers while Cider with Rosie blogger Rosie adds a few drops of vanilla extract to taste.
Experimenting with recipes is fun, but if you prefer to stick with a tried and tested family recipe you're in good company. This glorious life's Madeline has been relying on hers since 2002. She says: 'My Mum sent it to me on this postcard when I was a student at Swansea University. I dig it out every Shrove Tuesday and it hasn't failed me yet!'
The mix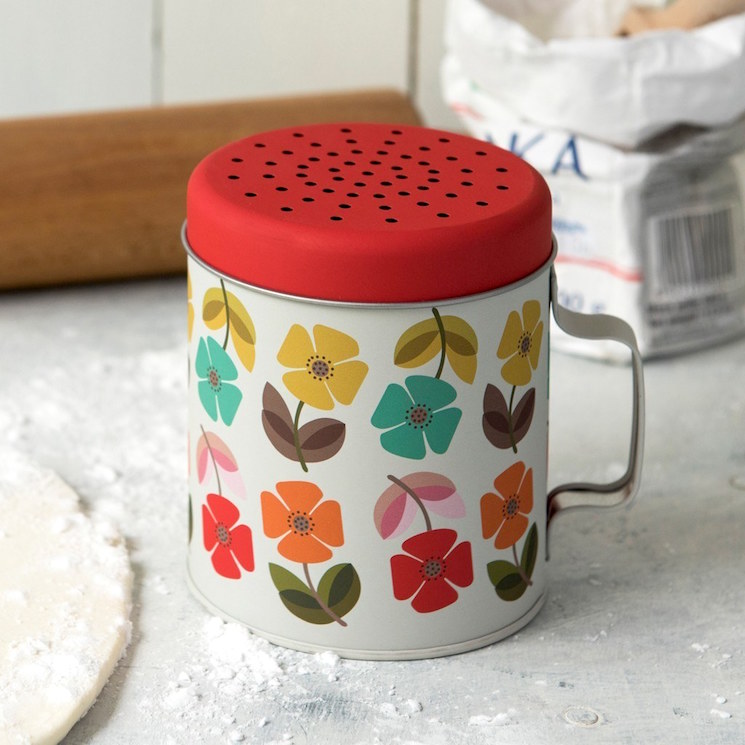 Sift your flour for fluffy, light pancakes.
Pictured above: Mid Century Poppy Flour Shaker - £5.95
To make sure your pancakes have a light, fluffy texture, sift your flour into the mixing bowl, says blogger Rosie, aka, The Londoner. And don't over mix your batter. Chef Theo Michaels writes that 'If you overwork the batter the gluten will go into overdrive and you'll get rubbery pancakes.'
Resting the mixture before cooking will also help you to achieve optimum results because it allows time for gluten to relax and for starch molecules to absorb water, helping to give your batter a thick, creamy consistency. Simply Delicious blogger Kathy Goodrich recommends leaving your batter to rest for at least an hour.
Dairy and gluten free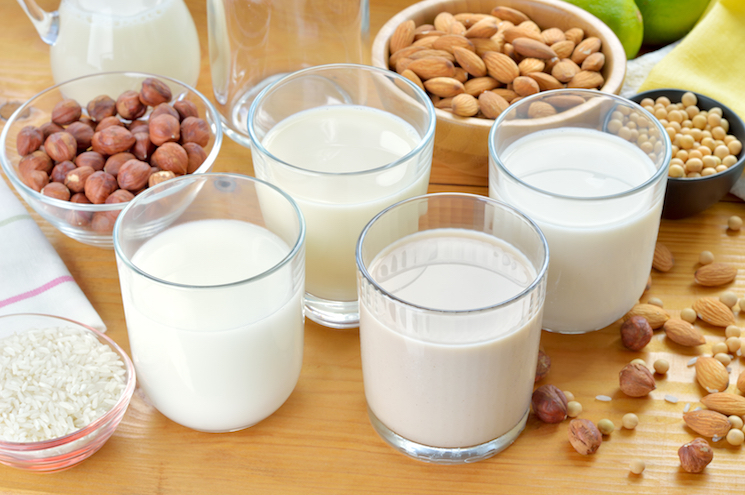 There are plenty of non-dairy alternatives to choose from
Image source: Geo-grafika
For those who're dairy intolerant, there's no need to miss out on the Shrove Tuesday fun. Jude over at No Eggs says her thin, crispy eggless pancakes taste so much like the real thing that she can't stop eating them.
Fussy Foodie blogger Miranda features a completely dairy-free, gluten-free pancake recipe. She swaps flour for buckwheat flour, and milk for sparkling water or Appletiser, plus a little soya milk. She says her pancakes are seriously tasty and have just the right texture. Her serving suggestion? 'I served mine with some fresh strawberries (first from my veggie patch), sprinkle of coconut and some linseed.'
Prepare your pan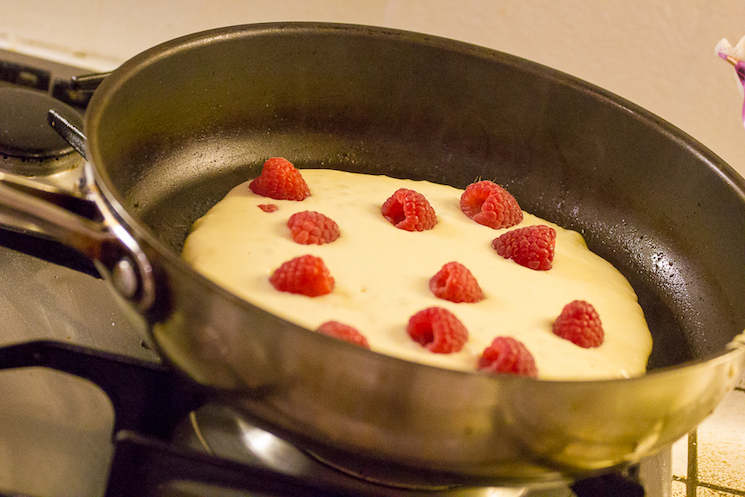 Produce perfect pancakes with the perfect pan.
Image source: Honest Mum
The key to making perfect pancakes is to use a good pan. 'Don't be tempted to use a cheap pancake pan,' say the guys at Scarlett and Mustard. 'Invest in one with a thick solid base and you'll never look back.'
Now oil your pan well and heat until hot but not smoking. Rosie, who blogs at Cider with Rosie says: 'When the butter begins to sizzle, spoon pancake batter into the centre of the pan, tipping and swirling it to get an even coating across the whole of the pan.'
If your pan is at the right temperature, your pancake should be ready to flip in about 30 seconds. The English Kitchen's Marie says if you're not sure, 'use a palette knife to gently lift the edges of your pancake to ensure it's developing the perfect golden brown colour.'
Ready to flip? Holly Bell of Recipes From a Normal Mum says: 'Hold the frying pan away from your body, pointing downwards at about 45 degrees. With a quick hand movement push the frying pan forwards and upwards which will push the pancake off the edge of the pan furthest away from you.'
If you don't have nerves of steel, you could just slip a palette knife underneath and quickly turn your pancake over, but where's the fun in that?
Add toppings to taste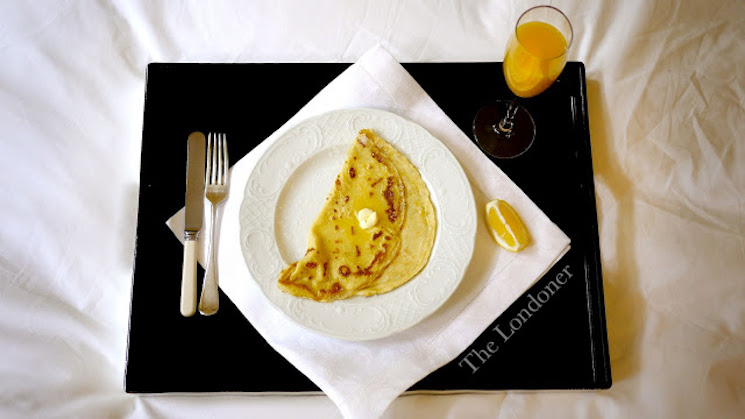 Lemon sprinkled with sugar. Pancake perfection?
Image source: The Londoner
Pancakes are best served fresh, but if you're cooking lots, stack them one on top of the other, inserting sheets of baking parchment between each to stop them sticking together, and pop them in the oven to keep warm.
If you're a busy mum and pushed for time, Pink Whisk's Ruth Clemens has a handy suggestion: 'I make pancakes during the day when the boys are out and then let them heat them up and flip them in the pan after tea on pancake day. Once cooled pancakes keep perfectly in the fridge and can even be frozen.'
You're nearly ready to enjoy the fruits of your labour. If you're feeling adventurous or plan to have your pancakes for breakfast, Baking Bar suggest some nice crispy bacon with maple syrup to top off your tower. If you're a traditionalist, all that remains is to take a lemon squeezer and juice a lemon ready to drizzle on your sugar sprinkled pancakes. Enjoy.
What are your top tips for producing perfect pancakes? We'd love to hear them, so come and join in the culinary conversation on our Facebook page.