Friday 04 January 2019 | lauretta
Ring in the New Year with the Rex London Winter Sale!
The Rex London Winter Sale is here! For a limited time, shop hundreds of great gifts with discounts of at least 40% off! We gave blogger, Lauretta, from Home and Horizon, £35 to spend in our sale, and here's what she chose...

Now that it's January, I've got two things on my mind – the shortest day of the year has been and gone meaning that we're on the countdown to spring, and best of all, the sales shopping has commenced! 
There are some AMAZING deals to be had and every year I manage to find some great items in Rex London's Winter Sale. I tend to stock up on pressies for family and friends' birthdays throughout the year, but this time, it's all about me! 

Stay organised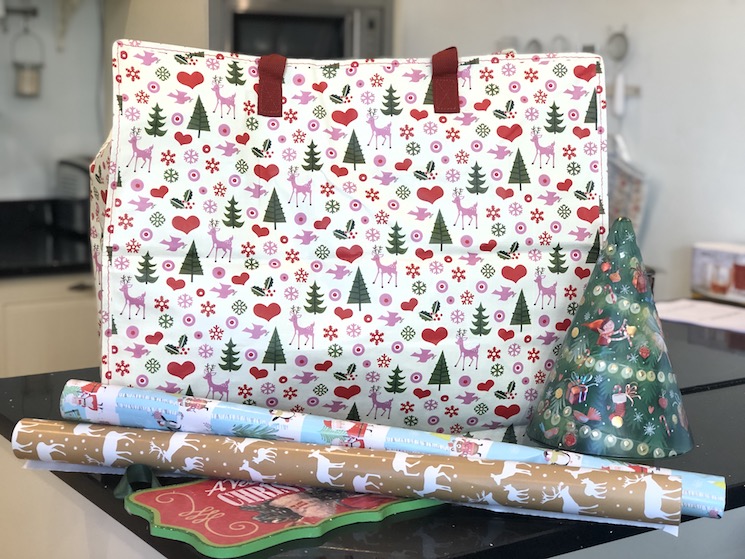 Keep your festive goodies all together in a 50's Christmas Design Jumbo Bag
Was £4.95 - Now £2.95
First things first, it's time to pack away those Christmas decorations – and what better way to stay organised that with this 50's Christmas Design Jumbo Storage Bag? 
Being huge, it fits in all of my Christmas decorations, along with things like Christmas cards, tags, gift-wrap and string/tape. And with 90% of the bag being made from recycled bottles, it will feel great to do something for the environment too.
Plus, being a unique design it'll be easy to spot in your loft when you come to get it all back out 11 months from now! 

Feed our feathered friends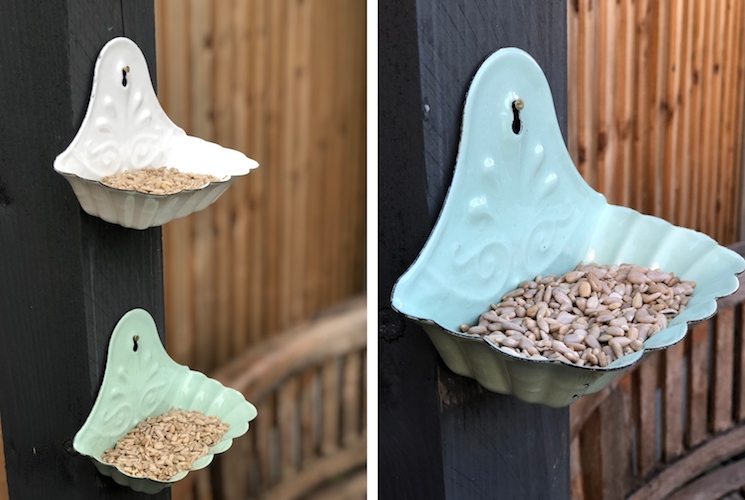 Brighten up your winter garden with Enamel Bird Feeders. Available in 3 colours. 
Was £8.95 - Now £2.95
Baby it's cold outside! At this time of the year my thoughts turn to the wildlife and the little dickie birds looking for food. 
As I've got a bit of a mini obsession with bird feeders, I was delighted to see these enamel bird feeders on offer in the sale – so I chose 3 of them, one in each colour. 
Talking of colours, when it's bleak outside and everything seems dull and grey, it's nice to inject some colour back into the garden as a reminder that warmer weather is on the way.

Apple of my eye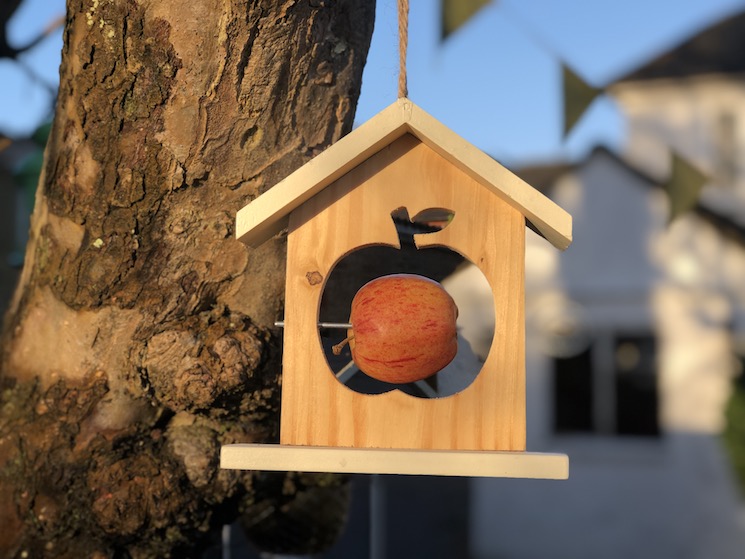 Keep your kitchen waste down with this Wooden Apple Bird Feeder. 
Was £9.95 - Now £3.95
Another great find for the birds was this Wooden Apple Bird Feeder. 
As I'm becoming more aware of food wastage, it's great to be able to make use of any excess apples that my kids didn't manage to munch their way through by giving them to the birds. 
We've also got an apple tree in the garden and I dislike seeing so many apples going to waste when they fall to the ground, so it'll be lovely to sit and watch the birds feeding.  

A helping hand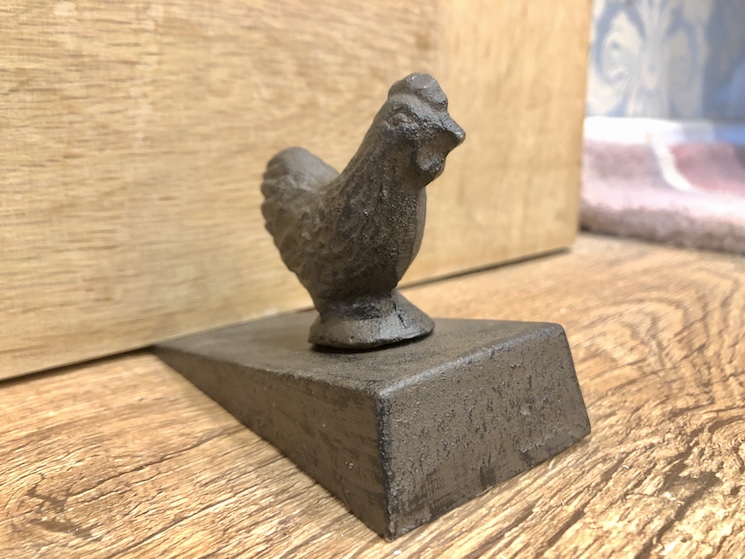 Add a vintage touch to your home with a Cast Iron Hen Doorstep. 
Was £6.95 - Now £2.95
Now's the time of the year when the garden needs a little upkeep every now and then – things like raking up leaves and making sure the garden furniture is properly protected from the cold. 
At the weekend we're often in the garden – fetching tools from the garden shed and clearing away garden waste. So this Cast Iron Hen Doorstop will provide a helping hand in keeping things propped open. It'll also come in handy to use with garden bags to prevent them blowing away! 
And if you're not planning on using it in the garden, then it's a lovely ornamental doorstop to showcase in the home – and its vintage look means it'll look great on wooden floors.

Ring my bell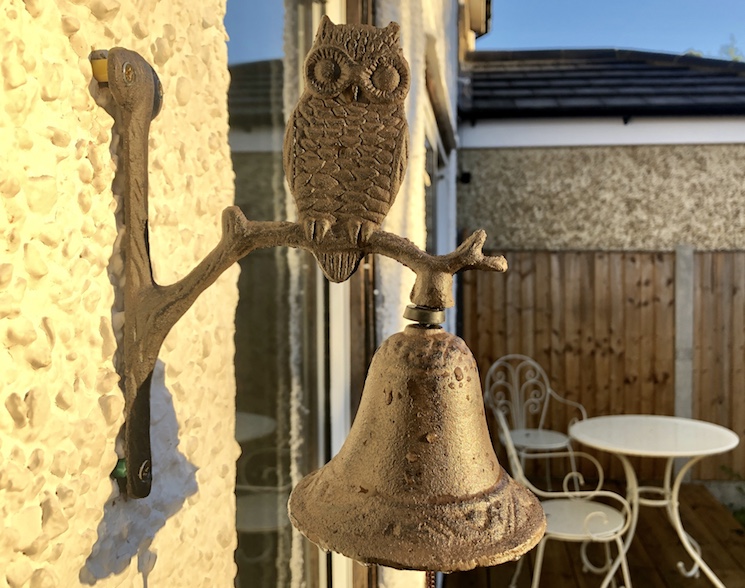 Both practical and decorative, the Cast Iron Owl Garden Bell will go down a treat.
Was 12.95 - Now £3.95.
As you might have guessed, I'm a fan of the vintage look, so when I spotted this Cast Iron Owl Garden Bell, I had to make it mine. 
Although I initially had plans to use it as more of a decorative item in the back garden (and looking forward to having friends ask where I got it!), I expect it will come into its own when I use it to call the kids back from the summerhouse at the bottom of the garden - it'll save my voice anyway!

Al fresco planning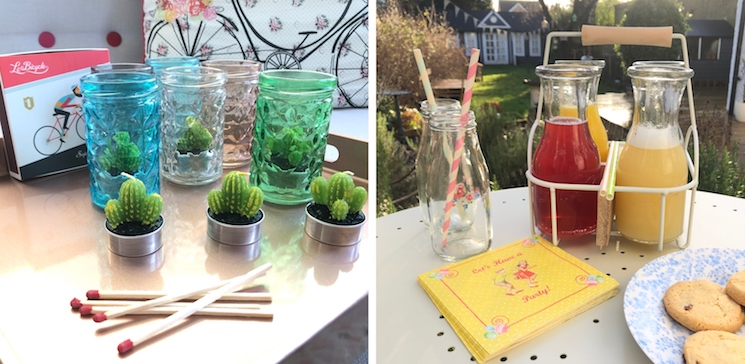 Plan your spring alfresco dining with coloured tealights, cactus candles and glass carafes.
Image: Home and Horizon
I might have mentioned that I'm a fan of spring; it means I can look forward to spending lazy days in the garden, pottering about, getting my dose of vitamin D and enjoying coffee and cake afternoons with my friends in the sun.
So it will be nice to brighten up my entertaining space with this Set of 6 Coloured Glass Tealight Holders – and of course these Cactus Tea Lights will be a talking point of their own when my friends clap eyes on them! 
And if the kids come too, then I've got just the thing to satisfy all tastes  - this Set of 4 Glass Carafes, which I can use to put in four different juices. It'll save me having to jump up every 5 minutes tending to different needs. And we're all in need of a good rest after the festivities of Christmas, aren't we?
Winter Sale savings

50s Christmas Design Jumbo Storage Bag was 4.95 - now 2.95
Blue Enamel Bird Feeder was £8.95 - now £2.95 
Green Enamel Bird Feeder was £8.95 - now £2.95 
White Enamel Bird Feeder was £8.95 - now £2.95 
Wooden Apple Bird Feeder was £9.95 - now £3.95
Cast Iron Hen Doorstep was £6.95 - now £2.95
Cast Iron Owl Garden Bell was £12.95 - now £3.95
Set of 6 Coloured Glass Tealight Holders was £14.95 - now £2.95
Cactus Tea Lights (set Of 6) was £8.95 - now £2.95 
Le Bicycle Box Of Long Safety Matches was £3.95 - now £1.50
Set Of 4 Glass Carafes In Carrier was £19.95 - now £4.95
Total cost before sale: £109.45
Total cost with sale discounts: £35
Total saved: £74.45