Revive your kitchen with the dotcomgiftshop Winter Sale
With up to 80% off on hundreds of great gifts, the dotcomgiftshop Winter Sale is the perfect excuse to revive your kitchen for 2017! Foodie blogger Choclette, from Tin and Thyme, chose 13 great bargains for her kitchen and saved over £50! Take a look at what she found…
After all the festive feasting, you might like to indulge in something a bit different – the dotcomgiftshop sale. I'd already got my eyes on a few things, so I was delighted when I was offered £30 to spend in the sale.
As all good cooks know, you feast on food twice, once with your eyes, then with the rest of your senses. So as a food blogger, it's all about the props for me. Props for practical use and for styling. Dotcomgiftshop have an excellent range of items that are perfect for these purposes. I've already made use of some of the things I've bought.
Turquoise is my favourite colour. It reminds me of Cornish coastal waters on bright sunny days. So when I saw that the Blue Swirl range of Japanese pottery was on offer, I couldn't resist. Banzai! What an absolute bargain.
Japanese Dinner Plate Blue Swirls & Side Plate Blue Swirls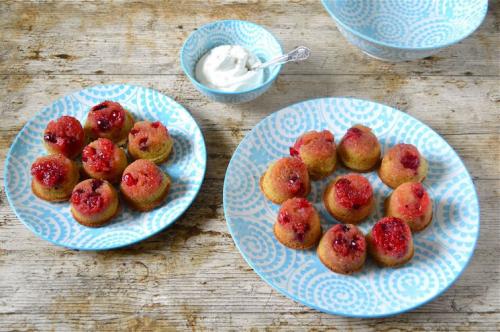 Pictured above: Japanese side plate blue swirls was £8.95, now £3.95 and Japanese dinner plate blue swirls was £14.95, now £4.95
I'm a keen baker and I'm always on the lookout for attractive plates to present my cakes on. This dinner plate and side plate are ideal. I've just made some mini cranberry cardamom upside down cakes for a party, so I thought I'd share the recipe with you here. You can use fresh cranberries in winter or frozen ones at any other time of the year.
RECIPE: Cranberry & Cardamom Mini Upside Down Cakes
Makes 12 muffin sized cakes or 24 mini muffin sized cakes
Ingredients
150g unsalted butter + 50g
125g golden caster sugar + 125g
1 organic or unwaxed orange
seeds from 6 cardamom pods - ground
100g cranberries (fresh or frozen)
2 large eggs
175g flour (half wholemeal, half plain)
1 tsp baking powder
¼ tsp bicarbonate of soda
2 tbsp sour milk, buttermilk or kefir
Method
Place the first lot of butter and sugar in a large mixing bowl.
Grate in the orange rind and add the ground cardamom.
Leave in a warm place for the butter to soften.
Place the remaining butter and sugar in a large saucepan over a low to moderate heat. Squeeze in the orange juice and allow to melt.
Remove from the heat and leave until needed.
Set the oven to 180℃
Cream the butter and sugar in the bowl until light and fluffy.
Beat in the eggs, one at a time.
Sift in the dry ingredients and gently stir.
Stir in the sour milk, buttermilk or kefir.
Divide the caramel mixture between 24 greased mini muffin moulds or 12 muffin moulds, then drop in the cranberries.
Spoon the cake mixture on top of the cranberries.
Bake in the oven for 20 minutes.
Allow to cool slightly, then turn out onto a wire rack to cool completely.
Large Japanese Bowl Blue Swirls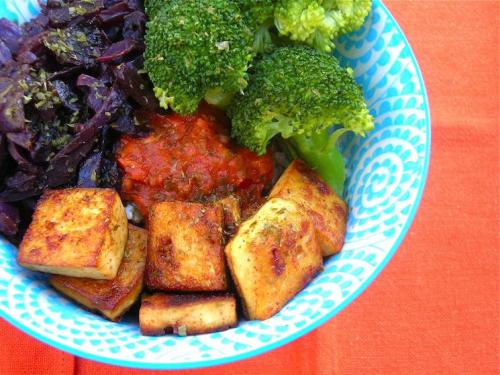 Pictured above: Large Japanese bowl blue swirls was £9.95, now £3.95
I was already in possession of one of these gorgeous bowls, but a single bowl feels lonely; I'm glad my matchmaking has paid off and I now have a pair. Turquoise is my husband's favourite colour too, so we will no longer have to squabble over who gets the turquoise bowl at suppertime. Do head over to my blog if you're interested in the vegan rice bowl with tofu recipe you can see in the picture.
Japanese Salad Bowl Blue Swirls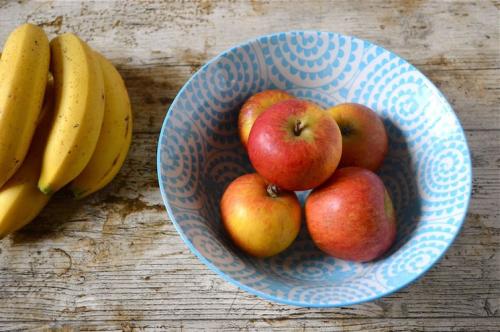 Pictured above: Japanese salad bowl blue swirls was £14.95, now £5.95
You can never have too many pretty bowls. Let's worry about stacking and packing them later on. The salad bowl is just right for that purpose but can also be used for serving rice, vegetables or curry. It can also be used as a decorative fruit bowl.
Japanese Blossom Bowl Blue Swirls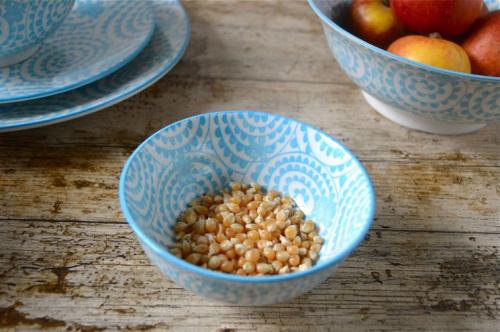 Pictured above: Japanese blossom bowl blue swirls was £4.95, now £1.95
I have any number of uses in mind for this little cutie. It's been baptised with whipped cream already. It's ideal for dips, one of my favourite foods.
Regency Tea Spoon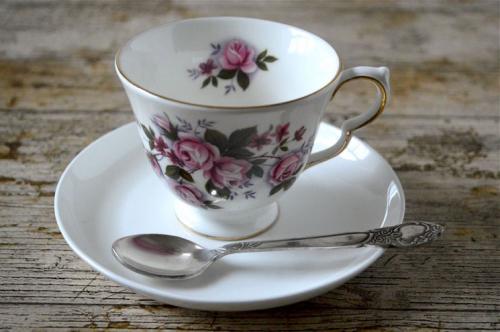 Pictured above: Regency tea spoon was £2.95, now £0.39
How pretty is this little spoon? It's just the right size to look dainty on a saucer along with a cup of tea.
Pack of 25 Forget Me Not Paper Straws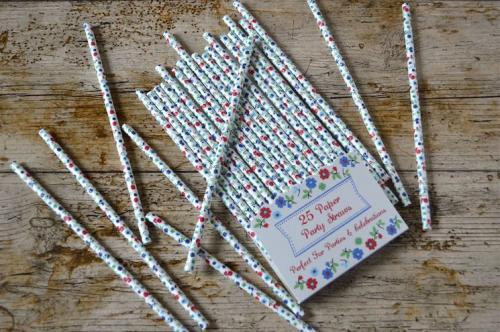 Pictured above: Pack of 25 forget me not paper straws was £2.95, now £1.00
I've been on the lookout for paper straws for such a long time. I couldn't quite believe I hadn't spotted these before.  And then to find them in the sale! Lucky me.
Summer Daisy Tea Towel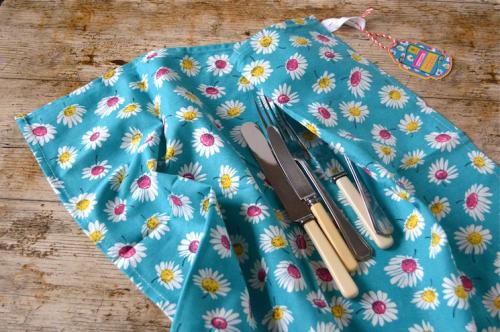 Pictured above: Summer daisy tea towel was £5.95, now £1.95
I'm always scouting around for colourful tea towels. You just never know what colour you might need to complement a cake or other creation in a photograph. I fell for this cheerful turquoise daisy tea towel as soon as I saw it.
Set of 12 Christmas Carnival Mini Loaf Cake Cases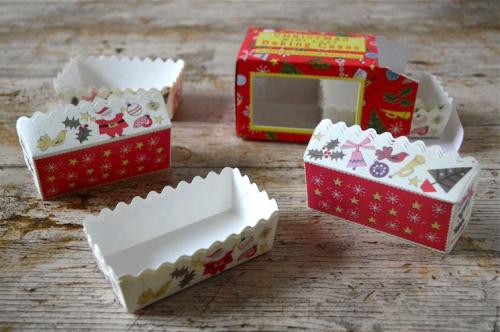 Pictured above: Set of 12 Christmas carnival mini loaf cake cases was £1.95, now £1.00
I've inherited my mother's thriftiness and I'm also a planner, so getting a few bargains in for next Christmas is something I try and do every year. These Christmas baking cases are adorable and will make excellent receptacles for mini Christmas cakes or gingerbread loaves.
Set of 12 Mid Century Poppy Clothes Pegs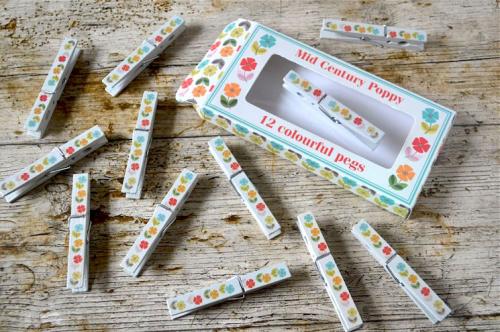 Pictured above: Set of 12 mid-century poppy clothes pegs was £4.95, now £1.95
I couldn't resist a few little things that I probably won't be using for food props. These pegs are just a bit of fun and make hanging out the washing that bit more joyful.
Blue Tit Glass Storage Jar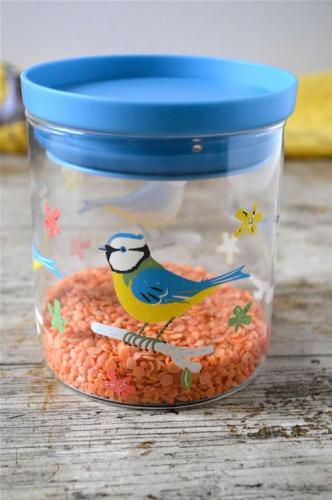 Pictured above: Blue Tit glass storage jar was £6.95, now £1.95
The Dotcomgiftshop sale is a good time to buy upcoming birthday gifts. My mother is passionate about birds, but has a particular fondness for blue tits. This storage jar will be perfect for her and will fit well into her blue themed kitchen. Dotcomgiftshop stock a whole range of gifts with this design, so I was able to find a matching blue tit birthday card too!
Botanical Sticky Memo Pads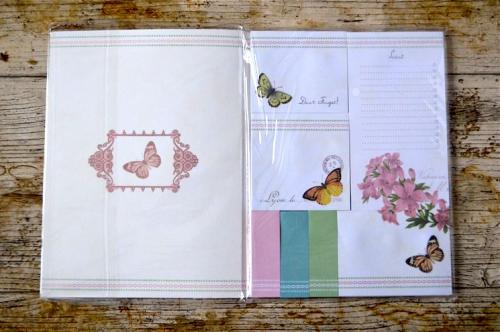 Pictured above: Botanical sticky memo pads was £4.95, now £1.95
My final bargain is a set of seven sticky notes of varying sizes. Although I really like the butterflies, the one I'm most excited about is the To Do List. I like making lists and I like it even more when I can tick something of those lists – easier said than done!
Winter sale savings
Japanese dinner plate blue swirls was £14.95, now £4.95
Japanese side plate blue swirls was £8.95, now £3.95
Large Japanese bowl blue swirls was £9.95, now £3.95
Japanese salad bowl blue swirls was £14.95, now £5.95
Japanese blossom bowl blue swirls was £4.95, now £1.95
Regency tea spoon was £2.95, now £0.39
Pack of 25 forget me not paper straws was £2.95, now £1.00
Summer daisy tea towel was £5.95, now £1.95
Set of 12 Christmas carnival mini loaf cake cases was £1.95, now £1.00
Set of 12 mid-century poppy clothes pegs was £4.95, now £1.95
Blue Tit birthday card was £1.00, now £0.50
Blue Tit glass storage jar was £6.95, now £1.95
Botanical sticky memo pads was £4.95, now £1.95
Total cost before sale = £85.40
Total cost with sale discounts = £31.44
Total saved: £53.96
Share: