Colourful matches: home decor and gift ideas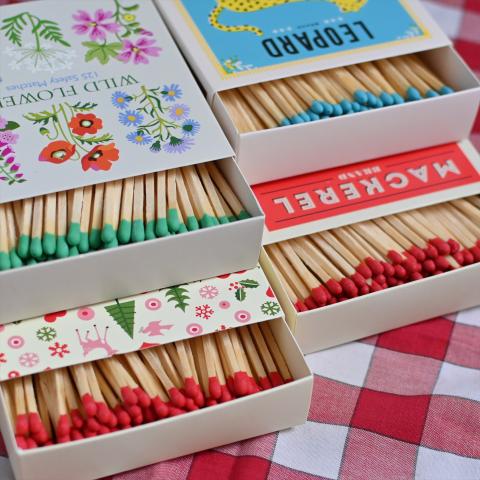 Cosy season is upon us! Cinnamon spices, cuddly blankets and candle light are all gorgeous autumn features to bring in the new season to your home. Rex London's colourful matches are a wonderful accessory to your interior and a  great way to add in a little extra texture and colour. Matches in jars seem to be having a bit of a moment in interiors right now, so here are a few ways that you can incorporate them into your own home styling.
Tiny tins
Rex London's new mini storage tins are handy for so many things and they happen to fit matches perfectly. They look super cute styled on a tray with a candle or two nearby. The vibrant tips are so eye catching and a great tiny thing to pep up your decor!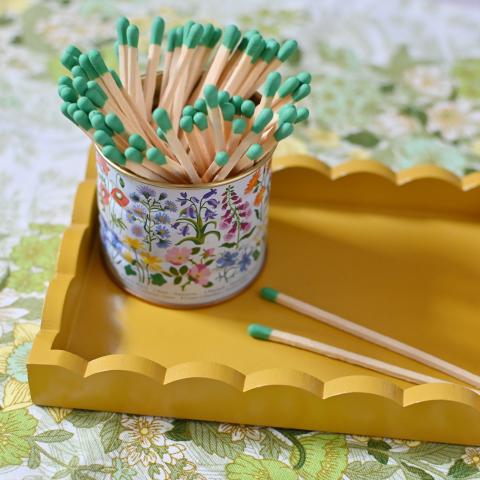 Wild Flowers long matches, £3.95
Wild Flowers mini storage tin (set of 2), £4.95
Cosy corners
Think curling up in a big squashy armchair with your favourite book and a huge pumpkin spiced latte - a little recycled jar which once held jam and a simple candle in a milk bottle set the scene perfectly. I love taking small elements from outside to compliment the season, so conkers, pine cones or a few token beautiful leaves will all add to the rich autumn texture in your surroundings.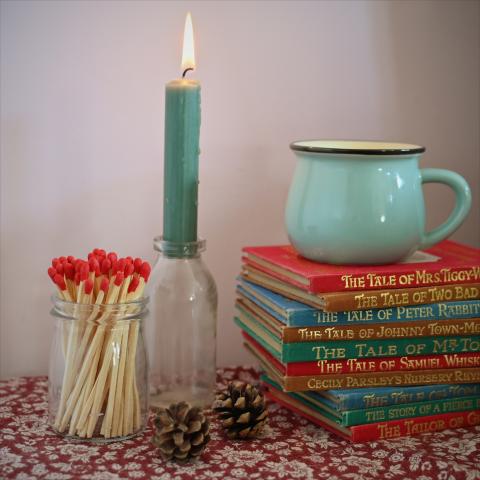 Traditional school milk bottle, £2.95
Fish box of long matches, £3.95
Scented candle in a mug. Was £9.95, now £3.95
Bath time rituals 
Who doesn't love a candle lit bath? After a blustery autumn walk, a deep soak in a hot bath is just the thing. Pretty up your bathroom shelf with a bottle of matches, some tea lights and fluff up those towels to create a calming sanctuary to relax in.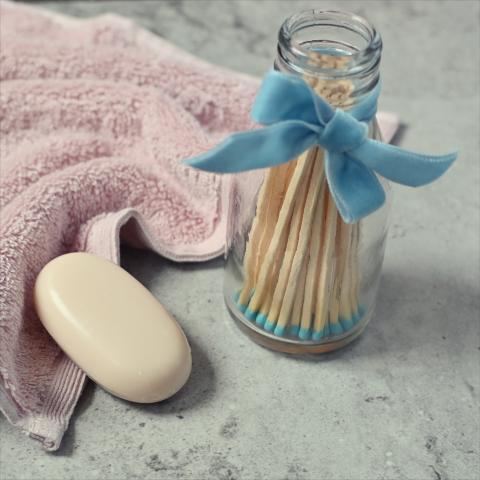 Leopard box of long matches, £3.95
Perfect place settings
I love a little favour for place settings and these 50s Christmas matches are a stylish and practical gift to lay on each of your Christmas table settings. Tie a ribbon around the box for a fully festive look and top with either a name tag, mini pinecones or some other seasonal foliage. You could even slip in a little joke or motto for each of your guests to read at the table.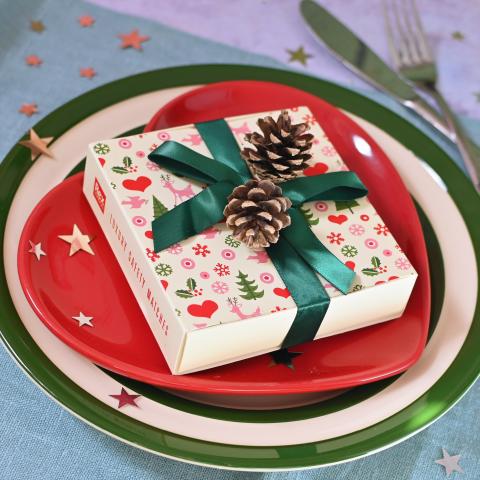 50s Christmas box of matches, £3.95
Eco crafting with kids
Used matches are a sweet way to make cute drawings just for yourself or with kids. The used matches here have become tree trunks and I've used green crayons for the leaves. They're so much fun to doodle and a simple way to make use of something that would otherwise get discarded. These drawings could be made into cards, gift tags or simply pieces of art!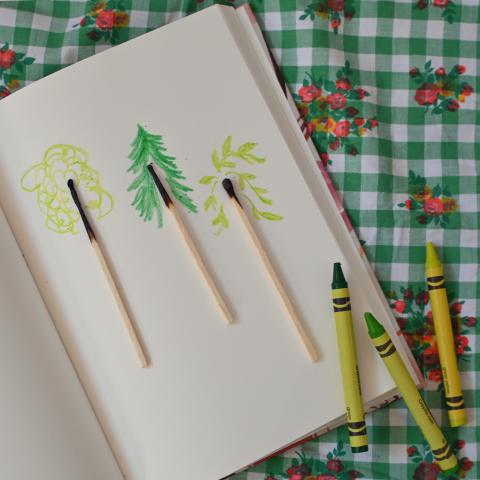 Super simple gifting
Matches are a lovely small gift for a couple for an anniversary, house warming or just because! To personalise them you could take a simple gift tag and add a little washi tape and write 'for the perfect match!' or whatever match-related pun you'd like to use! Loop around the neck of the bottle with twine, thread on the tag and then tie in a bow to finish.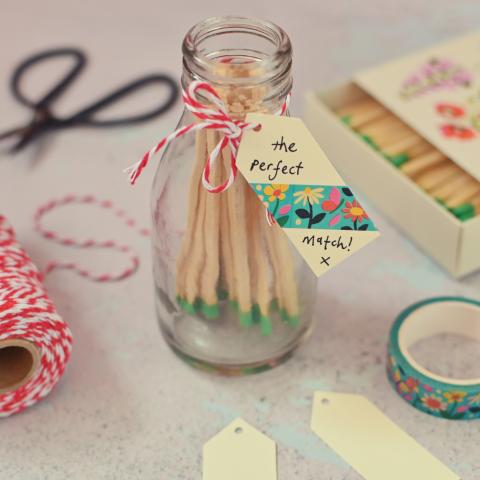 Wild Flowers matches, £3.95
Traditional school milk bottle, £2.95
Butterfly Garden washi tape, £2.95
Guest blog by Georgia Coote
Share: