Just the two of us - Valentine's baking for your sweetheart
Friday 12 February 2016 | kit
The one you love deserves special attention on Valentine's Day. So why not spoil them with a delicious home-baked treat?
Whether you're newly in-love or have been together forever, we've got the perfect Valentine's recipes to get you both in the mood for romance.
First fluttery feelings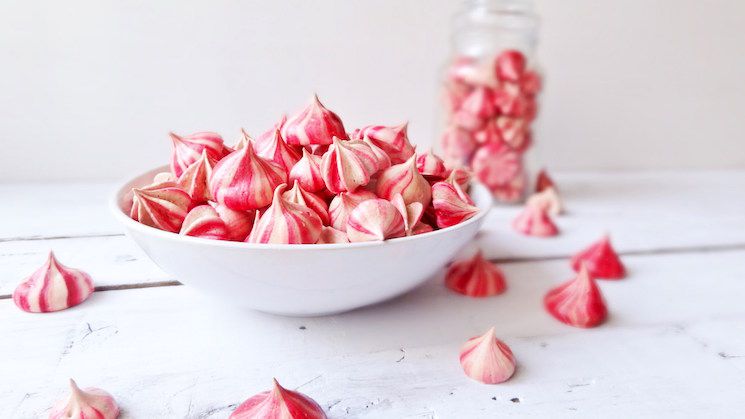 Take another little piece of my heart
Image source: Domestic Gothess
Have you set your heart on someone special? Let them know how you feel with a small, sweet, bite-sized treat. Try these perfect little Meringue kisses (pictured above) as featured on 'Domestic Gothess'. We think they're a deliciously different way to say 'Be mine!'
Why not fill your meringue kisses with cream and fresh fruit? Or serve them dipped in melted chocolate - divine!
Creating perfect meringues is simple so long as you follow a couple of rules. The 'Being Creative' team say that your 'egg whites should be at room temperature and free of any yolk'. And always wipe your bowl and utensils with the cut side of a lemon to remove all traces of oil – grease prevents egg whites from whipping to perfection.
Blossoming romance?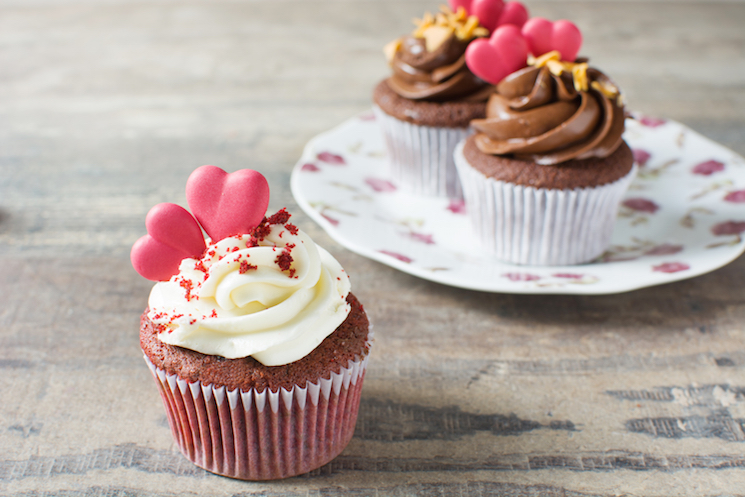 A moreish mouthful of lightness
Image source: etorres
If you're dating, you should definitely be celebrating! Why not bake something a little special for your new beau? Like these Love buns from Nigella Lawson, topped with decadent meringue icing. It's a great take on a versatile cupcake recipe.
Romantic rose cupcakes is a recipe from 'BBC Good Food' which would also work well as a bigger cake. Made with yoghurt and ground almonds, these delicious cupcakes make a perfect Valentine's gift. And for an elegant final touch, try these easy to make sugar roses. Make them ahead of time if you need to.
Rekindle the flames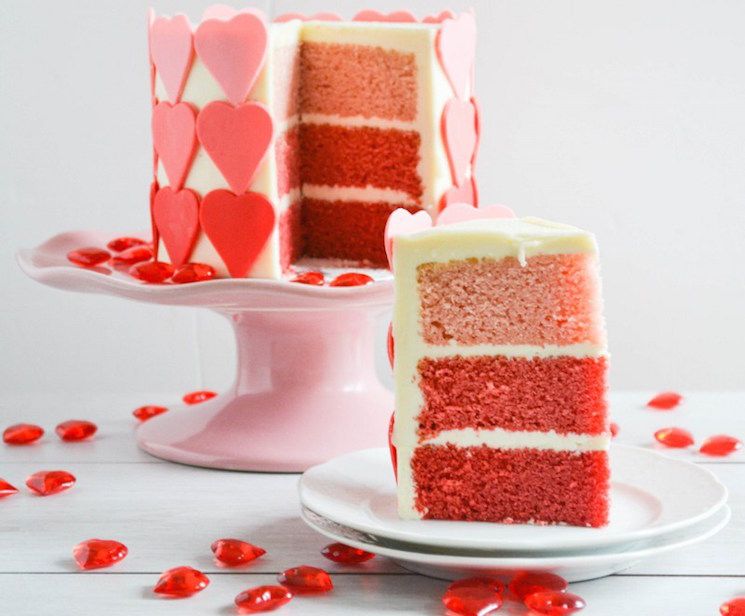 The way to my heart...
Image source: Bakes by ChiChi
ChiChi at 'Bakes by ChiChi' says 'Love only grows by sharing. You can only have more for yourself by giving it away to others.' What better dessert to share with your other half than this Ombre layered cake? Reminiscent of a wedding cake, it will bring back happy memories of your special day.
Decorate three layers of vanilla and almond sponge with buttercream icing and sugar paste hearts. Watch ChiChi's excellent tutorial on her YouTube channel to see how.
Romantic tea for two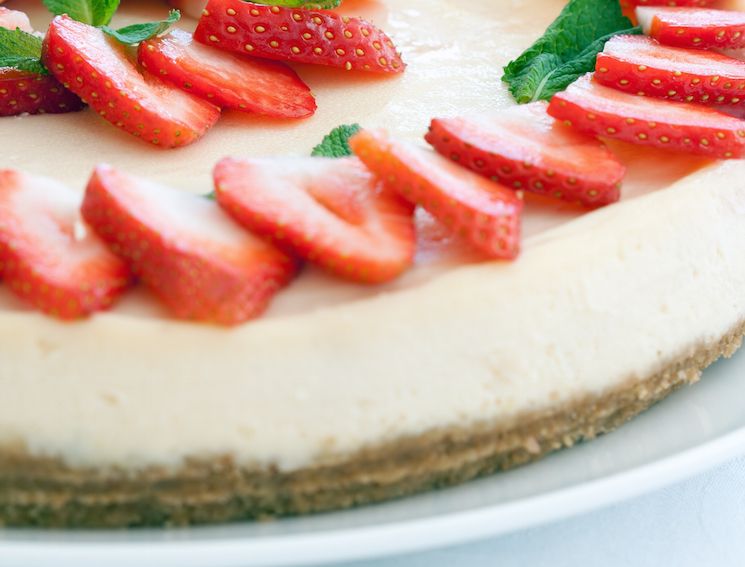 Strawberry cheesecake forever
Image source: Ruth Black
Sweets for my sweet, cheesecake for my honey. Show your partner how much you love them with this yummy twist on a classic pud. This Strawberry yoghurt cheesecake from 'Good to Know' is both cute and romantic.
Strawberry yoghurt gives extra zap to this light and fruity dessert. It's the perfect end to a romantic dinner for two. Swap strawberries for raspberries or blackcurrants and redcurrants - whatever takes your fancy.
And we've got the perfect heart shaped cake tins for this Valentine's Day pud.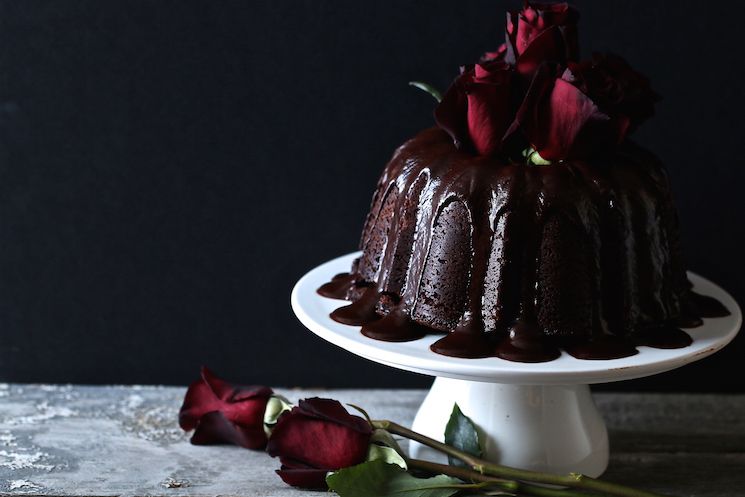 Dark and decadently moreish
Image source: Cygnet Kitchen
Many people believe chocolate is an aphrodisiac. And this Chocolate bundt cake from 'Cygnet Kitchen' is 'so intensely chocolatey, it's definitely the way to a lover's heart.' A dessert like this will make your serotonin levels sky rocket and put you both in the mood for love.
Whether you've just started dating, or have been together for years, make this Valentine's Day incredibly special with one of our these Valentine's recipes. Planning on baking something extra special this Valentine's Day? We'd love to see your creations.