Hygge in the home
Hygge is a Danish word which describes a feeling of cosiness, contentment and well-being. Think candlelight, blankets, a warm fire and a nice cup of tea with friends. It's a hot homeware trend this winter, and with up to 80% off in our home decor sale, there's never been a better time to add hygge to your home.
We asked lifestyle blogger Ashley Cramp, from Lazy Daisy Jones, to give her home the hygge treatment with some of our Winter Sale bargains. Take a look at how she got on…
Getting hygge with dotcomgiftshop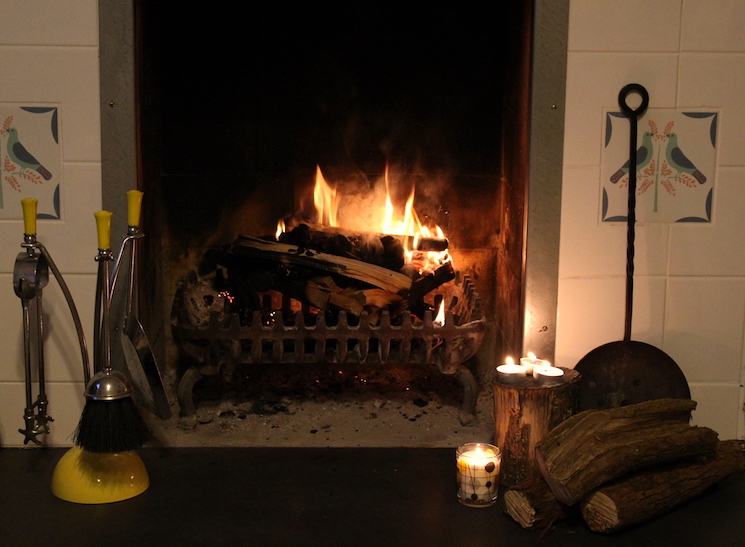 Hygge: 'cosy, comfortable and at peace with the world'
If I were a squirrel I would start hibernating at the end of August and wouldn't wake up until March!
I'm not a fan of the cold grey Winter months. However, there are some benefits that come this time of year; log fires, candles and snuggling up in blankets whilst watching TV. None of that is possible in Summer, now is it? Well candles, perhaps, but preferably in a summer garden and I'm talking all things hygge in the home today.
Hygge pronounced 'hue-ga' is a Danish word that describes the feeling of being cosy, comfortable and at peace with the world. It's almost impossible to translate into English, but might explain why Denmark is one of the happiest countries in the world?
Hygge is a feeling we associate with our surroundings, those little details that create comfort.
You too can 'get hygge with it', it just takes a little thought and planning. Here are my three top tips to hygge your home, with help from dotcomgiftshop!
1. Lighting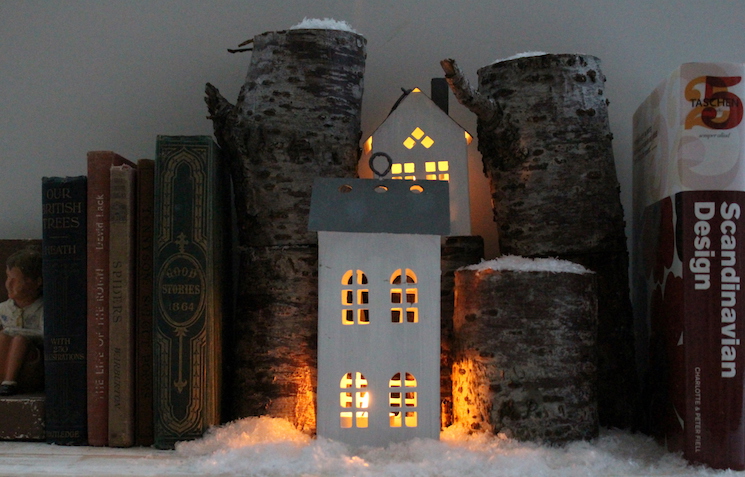 Pictured above from top to bottom: Amsterdam house with Chimney tealight holder was £5.95, now £1.95 and Amsterdam tall house tealight holder was £6.95, now £2.95
First up is candles and tealights, no home can ever be truly 'hygge' without them. I love these little Dutch house tealight holders from dotcomgiftshop. You can get both of these little houses for under £5.00 in their Winter Sale right now.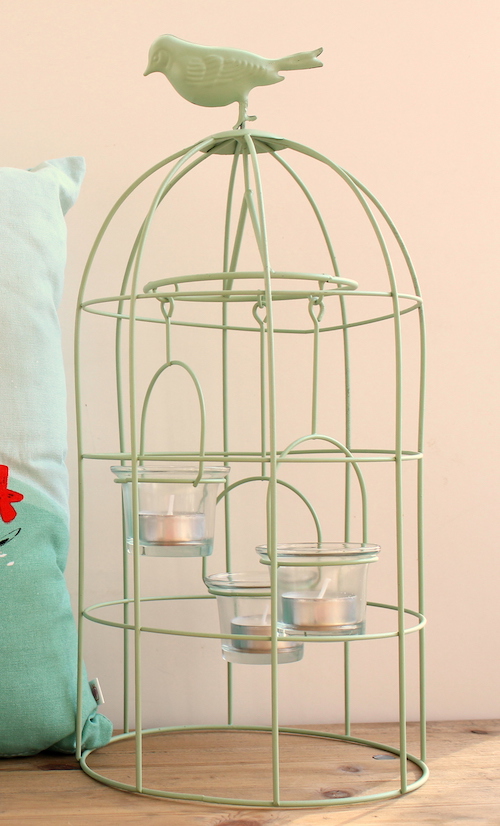 Pictured above: Bird Cage Tealight holder was £19.95, now £4.95
If a warming, fireside, glow isn't quite enough, this Bird Cage Tealight holder offers a little more light with 3 tealight holders and a decorative frame.
2. Comfort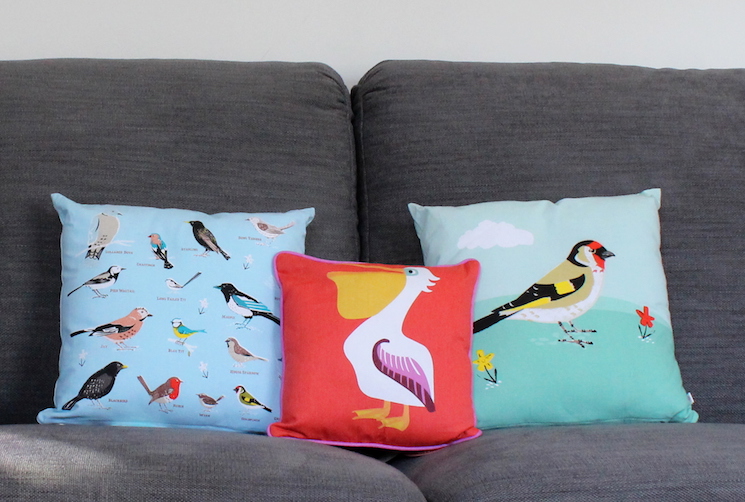 Pictured above from left to right: Garden Birds Cushion was £14.95, now £4.95, Pelican Childs Cushion was £12.95, now £4.95, and Goldfinch Cushion was £14.95, now £4.95
Next there must be cushions. Comfort is essential for hygge in the home. We have a lovely view of our garden from the sofa, I love to watch the birds come and go. These cheerful and colourful cushions were an easy choice to brighten up grey rainy days, plus you can use them to help identify the birds too. Win win!
3. A warming cuppa...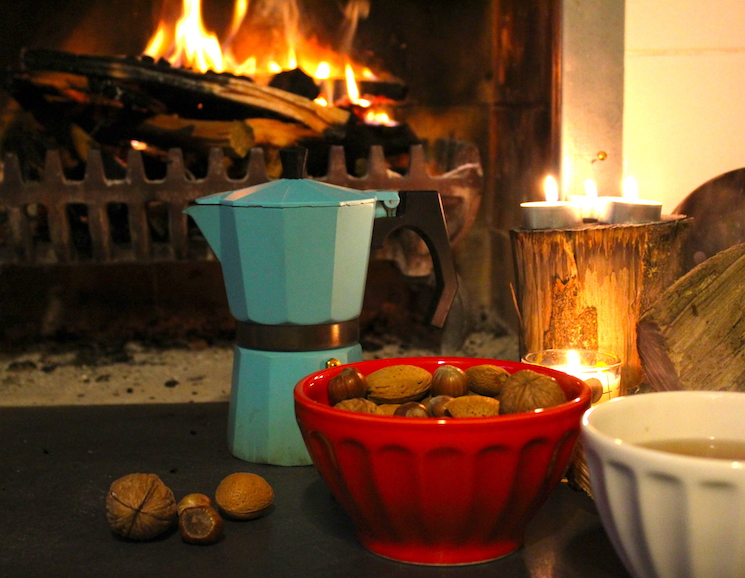 Pictured above: Classic Espresso Coffee pot was £16.95, now £4.95
How can you be truly cosy without a hot drink? Hot chocolate, tea or something stronger perhaps? Coffee is my first choice; therefore, I am happy to report that this pretty turquoise espresso coffee maker is perfect for the job. It also fills the room with a delicious aroma of coffee too. Bonus points for hygge in the home!
Will you be joining in with the hygge trend? There are some wonderful products and amazing bargains to be had from dotcomgiftshop this year. What will you choose?
Details of products featured
Amsterdam tall house tealight holder was £6.95, now £2.95
Amsterdam house with Chimney tealight holder was £5.95, now £1.95
Bird Cage Tealight holder was £19.95, now £4.95
Garden Birds Cushion was £14.95, now £4.95
Goldfinch Cushion was £14.95, now £4.95
Pelican Childs Cushion was £12.95, now 4.95
Classic Espresso Coffee pot was £16.95, now £4.95
Total cost before sale = £92.65
Total cost with sale discounts = 29.65
Total saved: £63.00