Tuesday 29 August 2017 | sue
How to cover an exercise book
If covering school exercise books gets you hot under the collar, we're here to help. Send your kids off in style with books covered in fun wrapping paper from Rex London. Who wouldn't want to do homework when your stationery looks as good as this? That's the plan anyway!
Don't know how? Watch our short video for tips on how to cover an exercise book like a pro. We even show you how to tackle the dreaded sticky-backed plastic!
Step by step guide to covering an exercise book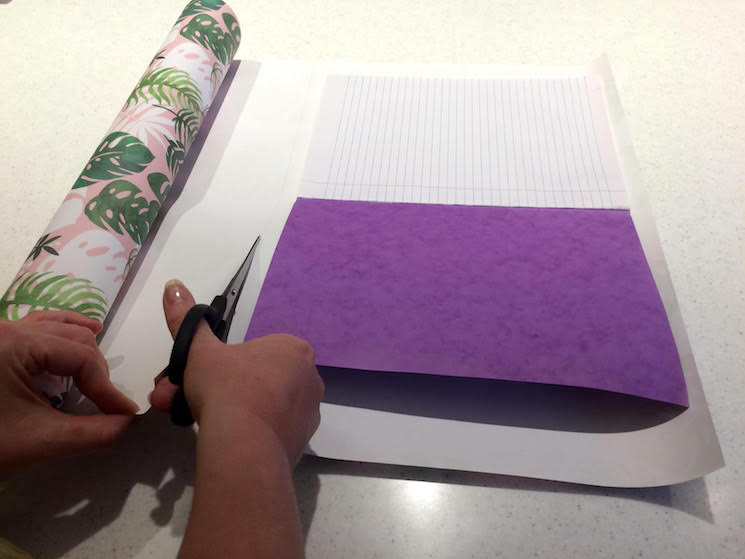 Step 1: Choose the wrapping paper you'd like to use and cut it neatly to size. Make it approximately 2.5cm larger than the open book, all the way round.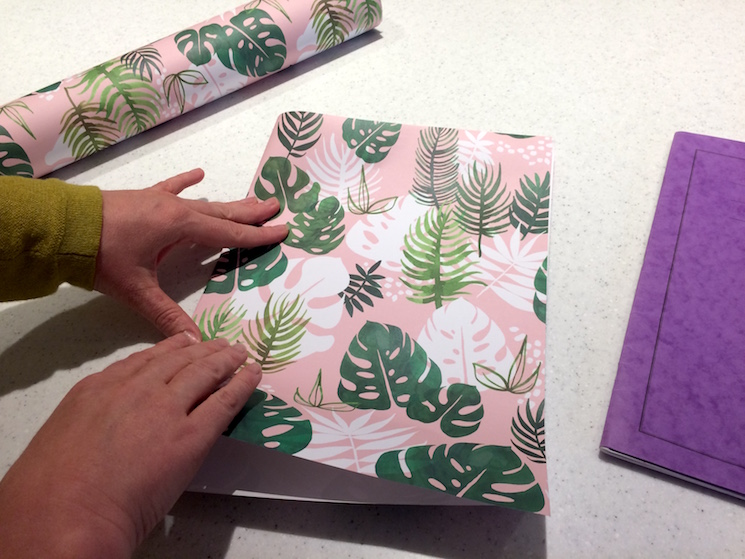 Step 2: Fold the wrapping paper in half so that you can align the spine of the book with the middle.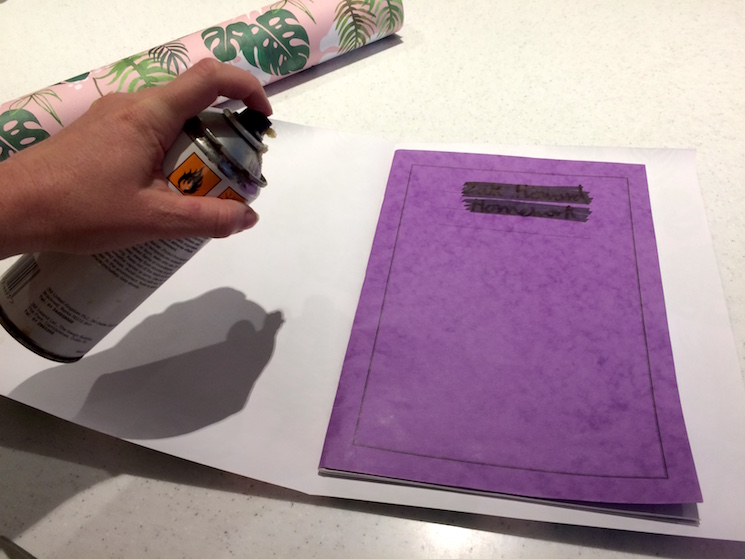 Step 3: Use glue for a smooth, flat finish - a spray adhesive is less likely to show lumps but a glue stick works well too.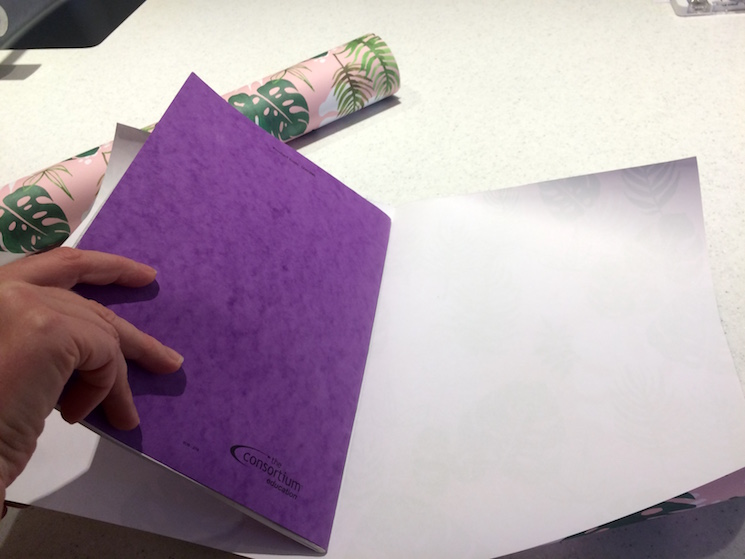 Step 4: Close the exercise book before you stick down the back cover. You don't want the paper to be too tight and rip the first time you open and close the book!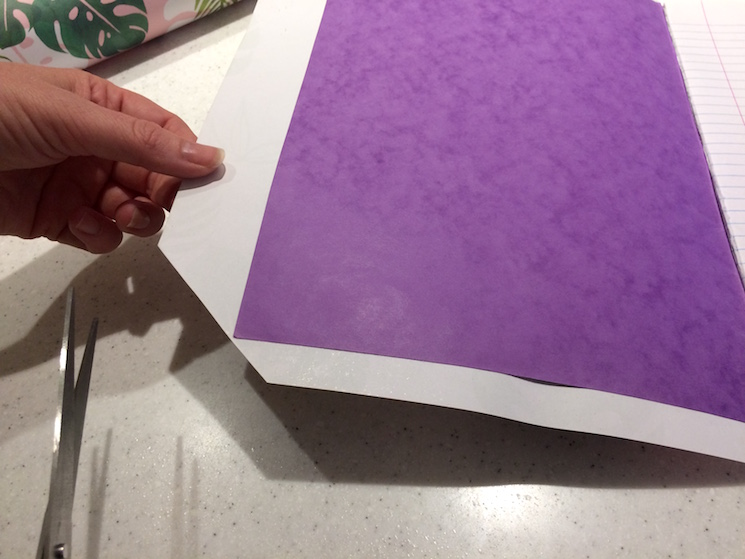 Step 5: Once the paper has been glued to the cover, open the exercise book and cut the wrapping paper diagonally across each corner.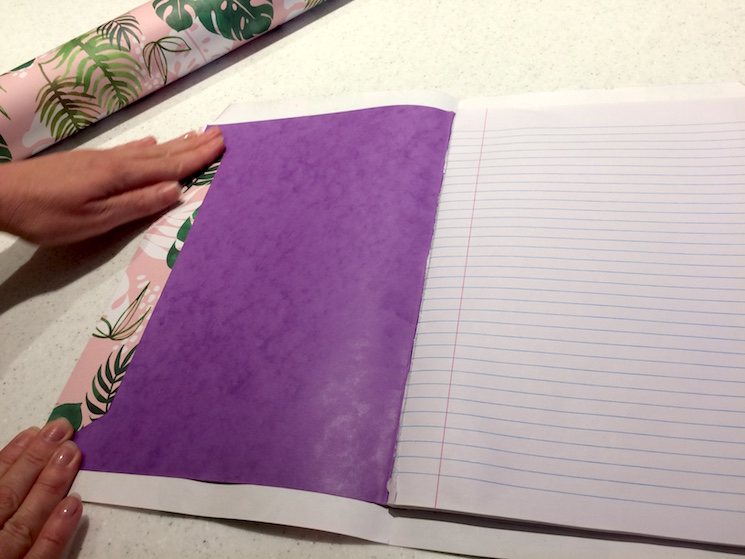 Step 6: Fold the edges in and secure with glue.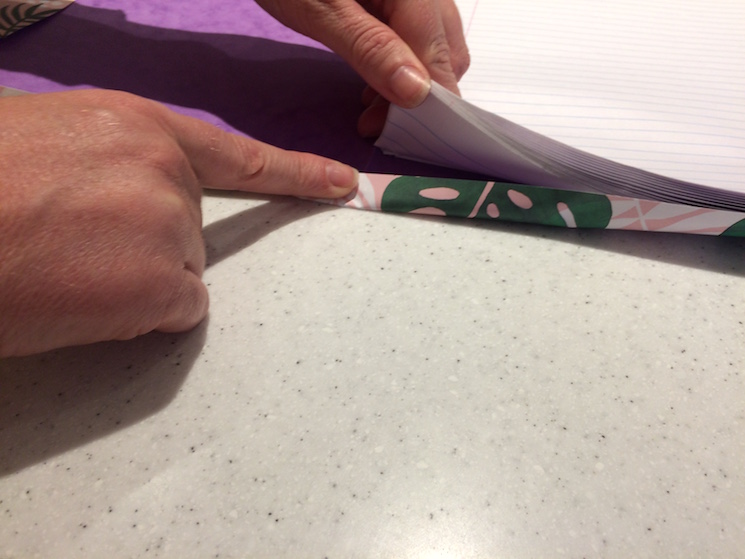 Step 7: Ease the pages of the exercise book gently away from the cover to tuck the wrapping paper underneath.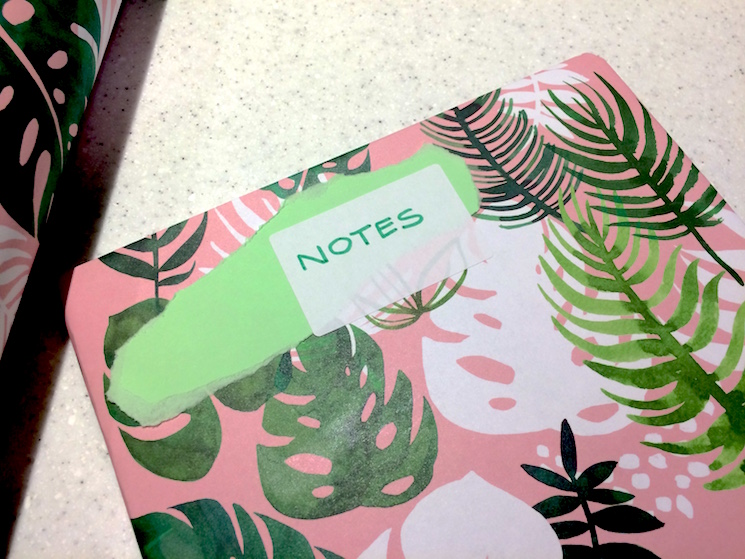 Step 8: Add a label, if required.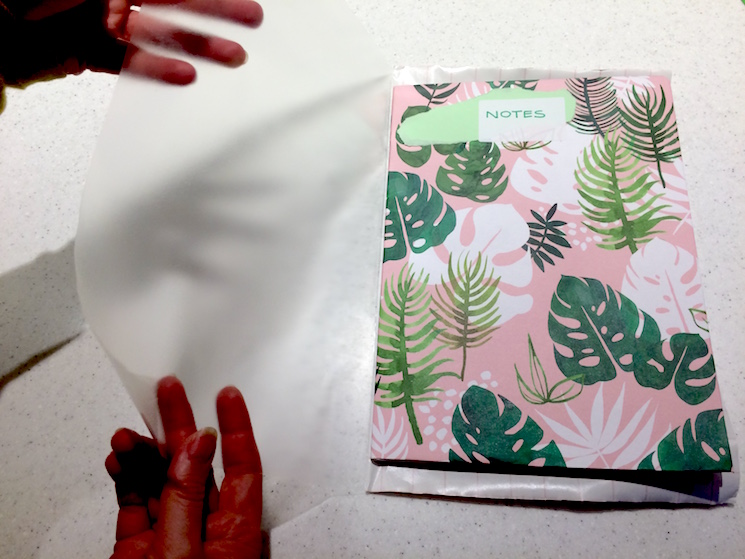 Step 9: Cover with clear, sticky-backed plastic to protect your exercise book and give it a really professional finish. Simply follow the same process as before, making sure the plastic is slightly larger than the wrapping paper.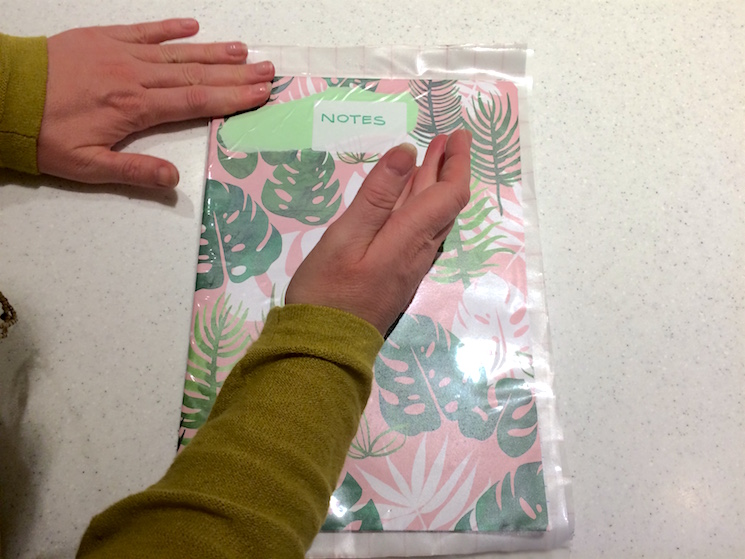 Step 10: Smooth any air pockets out from under the plastic before you open the book and fold in the edges.
Now, why not get creative with stripes of paper, washi tape and collages? You can make pockets and print personalised name labels from the computer. Here are three of our favourites: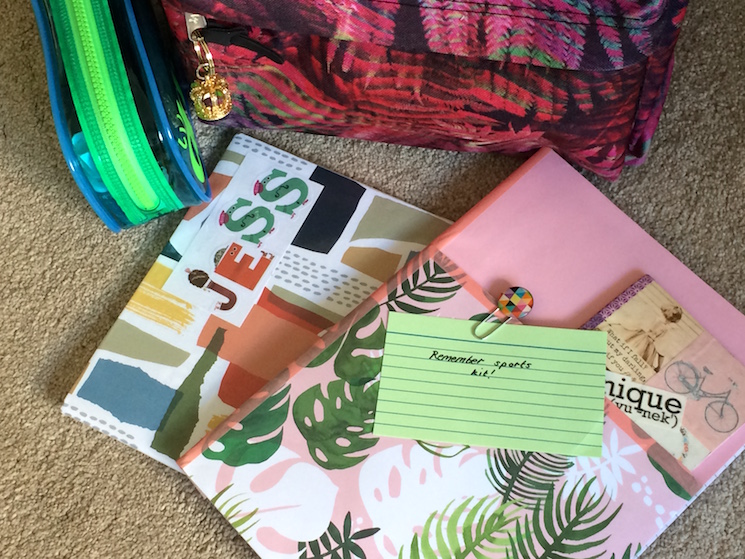 A pocket made from Rex London's Tropical Palm wrapping paper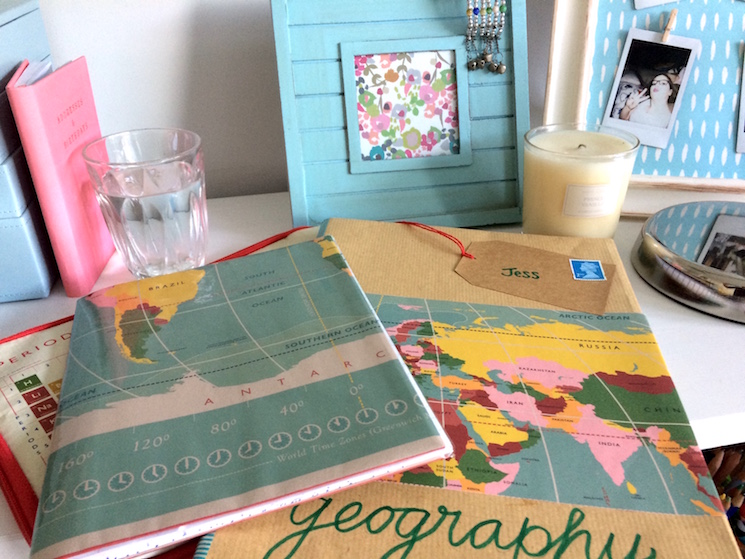 A strip of Rex London's World Map wrapping paper with a vintage style name label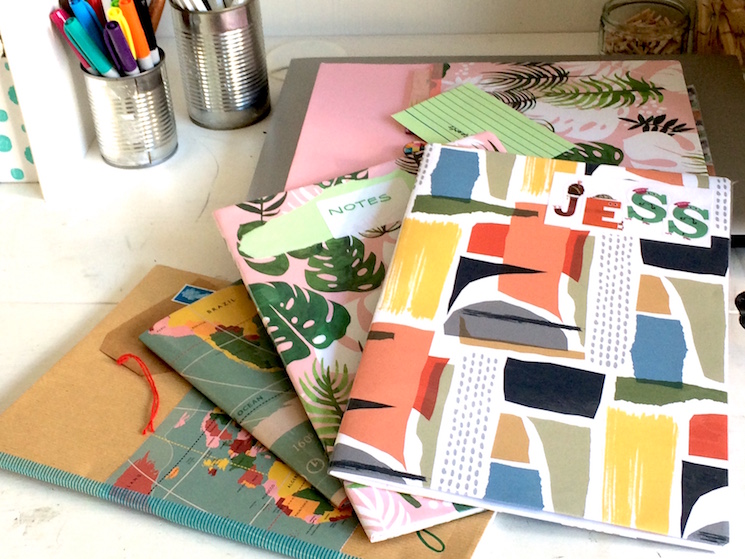 Design and print name labels on the computer, cut them from magazines or buy sticker letters
Wrapping paper from Rex London

Pictured above: Tropical Palm Wrapping Paper (5 Sheets) - £6.95; Paper Collage Wrapping Paper (5 Sheets) - £6.95

Pictured above: Watercolour Brush Marks Wrapping Paper (5 Sheets) - £6.95; Anatomy Of A Bicycle Wrapping Paper (5 Sheets) - £6.95

Pictured above: Gold Spot Fuschia Wrapping Paper (5 Sheets) - £8.95; Gold Spot Sea Mist Wrapping Paper (5 Sheets) - £8.95