Great British gardens
Tuesday 22 April 2014 | suzy
Here in Britain we're blessed with some of the most beautiful gardens in the world. So whether you're seeking inspiration for your own backyard, or you just fancy spending an afternoon in splendid surroundings this summer, we've picked ten gorgeous gardens that will inspire you to get outdoors.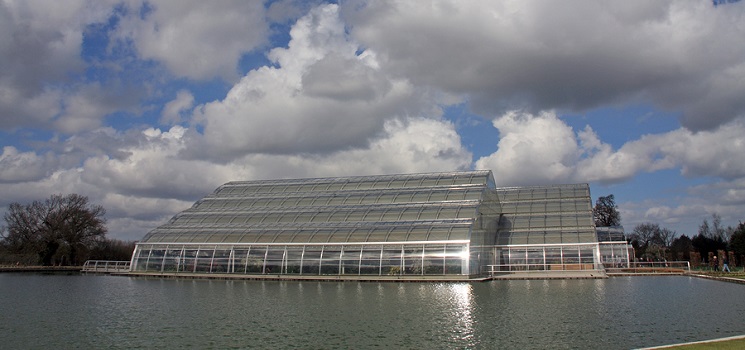 Image source: Gail Johnson
Wisley wows as both an ornamental and an experimental garden. It's the RHS' flagship garden, so expect to see beautiful borders and ornamental rose gardens, plus a world class plant collection housed in a tri-climatic glasshouse. If you're a keen gardener, Wisley is a must-visit. 
With its fascinating backstory of lesbian love affairs, literary genius and aristocratic scandal, Sissinghurst Castle draws in more visitors than any other National Trust destination. The estate's gardens are just as mesmerising as its history: the hedges and walls create a series of delightful outdoor rooms. The White Garden and the Rose Garden are particularly pretty. 
The rugged west coast of Scotland is the unlikely home of this lush, tropical oasis. Exotic plants thrive here thanks to the Gulf Stream and 100 acres of protective woodland. Its position - perched on the edge of Loch Ewe - and ambitious planting make it one of the most beautiful gardens in Scotland.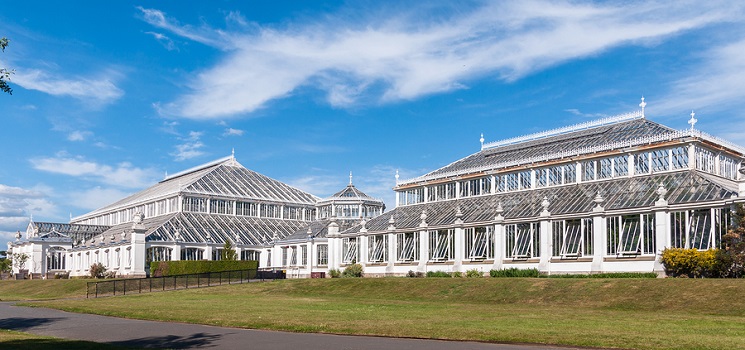 Image source: mkos83
The Royal Botanic Gardens at Kew are a UNESCO World Heritage Site. From the stunning  Waterlily House to the 60ft high Treetop Walkway, Kew has some fabulous sights to behold. For the keen horticulturalist, Kew's phenomenal plant collections and world class work in conservation and science make this one of Britain's most important gardens. 
This beautiful Welsh garden has stunning views across Snowdonia. The Italianate terraced gardens are best seen in the summer when the hydrangeas and lilies come into their own and the Laburnum Arch is in full bloom. If you visit in spring, you'll find the beautiful Magnolia Walk bursting with colour and heady aromas.
Despite its grandeur, there's nothing stuffy about Chatsworth. With no 'keep off the grass' signs, visitors are encouraged to meander where they wish. Thanks to 400 years' of horticultural expertise from the likes of Capability Brown and Joseph Paxton, features include a rockery, maze, ravine, colossal fountain and five miles of beautiful walks.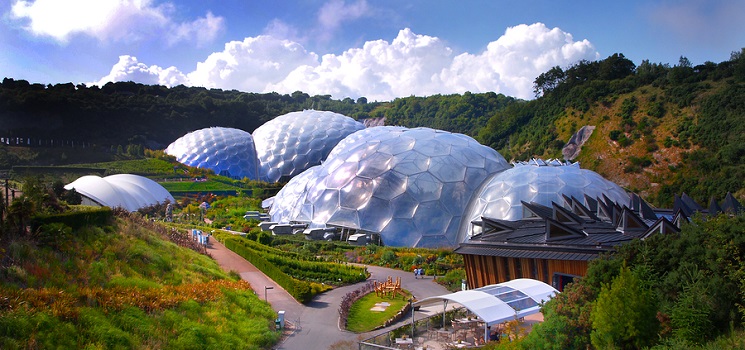 Image source: jasonbennee
The Eden Project's biomes have become one of Cornwall's most recognisable landmarks. These glass behemoths house tropical, temperate and desert flora that will take you on a horticultural world tour. Educational and entertaining, with regular events and great food, the Eden Project is well worth a day or two of your time.
Brantwood was home to Victorian philanthropist and radical, John Ruskin. Expect some delightful surprises if you come to visit the eight gardens set into this mountainous estate. They include the Zig-Zaggy - based on Dante's Mount Purgatory - and the Professor's Garden, home to plants that are good for body and soul, and a bee penthouse.
Set in the grounds of the gorgeous 12th century Cistercian Fountains Abbey, Studley is well worth a visit. Studley is a Georgian water garden that provides a tantalisingly tranquil place to spend a summer's day, as well as spectacular views of the abbey. There's also a medieval deer park and a 12th century mill to explore.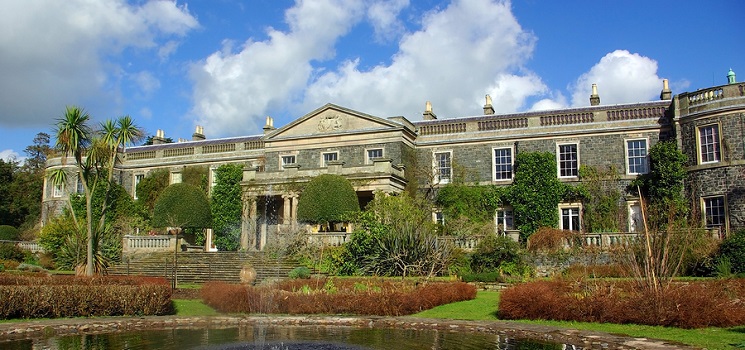 Image source: Mapman
With the sumptuous, neoclassical Mount Stewart House as its backdrop, you'd be forgiven for thinking you were somewhere in the Mediterranean rather than in County Down. The Italian-style gardens here are breathtaking and there are also some lovely wooded areas to enjoy. Definitely worth a visit for its colourful flowers alone.
We hope you've been inspired by these great British gardens, so why not reward your green fingers with some of DotComGiftShop's gorgeous garden accessories?