Gorgeous vintage blogs we love
Here at Rex London we can't resist a bit of vintage, so we've sought out some bloomin' brilliant blogs that are keeping the good old days alive!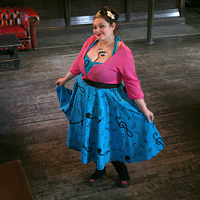 Miss Betty Bee knows style, especially if its from the 1950s and she can give it a brand new lease of life. From stunning retro photo shoots to makeup tutorials, Betty Bee Vintage is a beautiful, bold dose of vintage that's sure to brighten your day. Now all we need is a gorgeous, made-to-measure musical note frock, just like Betty's!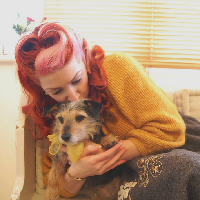 To quote Lucille, "if it has a high waist and will make me look like I'm from the war ... it's mine." The classic 50s pin-up is her ultimate style icon and her blog is all about how she achieves this striking retro look. Ever wanted to put your hair in victory rolls? Lucille will show you how. Want to know how to rock a mustard jumper? Hers will leave you green with envy!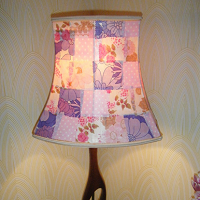 Delia always has her eyes peeled for bargains, especially 50s and 60s furniture for her amazing home. As well as being a collector of beautiful prints, she also knows how to crochet, so she can add a little handmade love to every room. Our favourite pieces from her collection are the green 1960s typewriter and her upcycled patchwork lampshade. Simply lovely!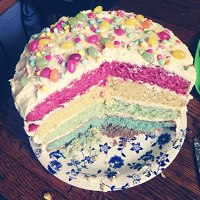 Ginger's brilliant blog is pretty, honest and, of course, a little bit retro. This blogger is a champion of excellent design and vintage finds, and she loves to write about her little ones and the things that make her smile. Check out her rundown of the best Valentine's (and anti-Valentine's) cards, the mouthwatering rainbow cake, and a spotty, pink papier-mâché bowl!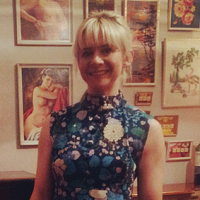 Far from wrecking her home, Linda's on a mission to make it even better, the old-fashioned way. She's always finding inspiring vintage pieces for her home and wardrobe, including wall art, clothing and pretty scraps of material. We love her blue floral dress: she updated it beautifully and used the offcuts for a cushion cover! You're sure to be inspired by this great blog.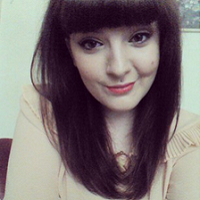 Catherine is a little bit addicted to charity shopping, pampering herself and, most importantly, the fashion of the 60s. At Lady Liquor Vintage she writes about the best makeup you can buy and the latest in high street chic, as well as showing off her most recent vintage bargains. Don't miss the simply adorable 1960s Thermos flask. Anyone for a cuppa?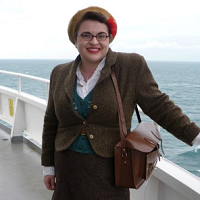 What do you get when you cross a modern-day blogger with 1940s fashion? The hippy turned vintage-lover LandGirl1980, of course! She can help you get the wartime look, from the ultimate bouncy curls, to classic outfits and stunning shoes. There are also some fantastic travel posts here - all about her historical trips to world war landmarks - that are sure to move you.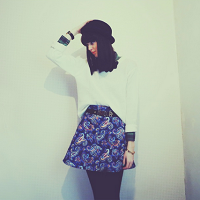 Leanne dreams of a romantic Parisian apartment and a world of style inspiration, and she brings it all alive in her little corner of the internet. This is the place to come if you want to know how to layer a chunky cable-knit jumper or rock a skater skirt. For cutting edge fashion with a touch of old school chic, don't miss Lily & Lace.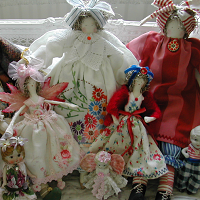 The Stone House is a haven for lovers of renovated furniture, handcrafted goodies and tasteful trinkets. This fabulous blogger fills her home with flea market finds and makes her own crafty creations, from gift tags to rag dolls. If you have a boring old lampshade lying around, why not take a leaf out of her book and upcycle it with lace? This blog is packed with great ideas.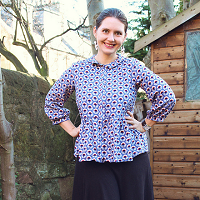 Fashion, parenthood, vintage style and impeccable design: this blog has it all! Whether you want to make your own baby booties or just need some outfit inspiration, you'll find what you're looking for at Oranges and Apples. There's even a fantastic post filled with invaluable advice about how to wear vintage clothing. Check out this wonderful fruity blog!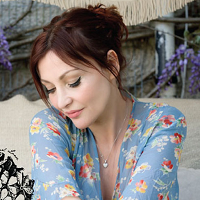 Pearl Lowe's Vintage Home is the perfect online scrapbook for vintage design inspiration. Here you can browse sumptuous wallpapers, drool over fabulously quirky furniture and even perfect your sewing skills. Need to attach a button or mend a split seam? No problem! This blog is ideal for designers and crafters with a penchant for all things retro.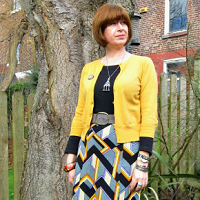 Step inside The Secondhand Years' closet for a world of pre-loved elegance. Just one trip to this beautiful blog and you'll long for a clothing collection like this one. There are bright patterned dresses and an eye-catching patchwork jacket, from a blogger with a timeless sense of style. Forget the high street, this is secondhand fashion like you've never seen it before!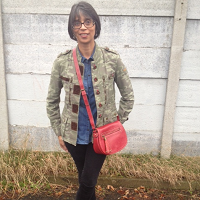 This thrifty blogger has filled her wardrobe from charity shops, auctions, car boot sales and vintage fairs, to make a truly eclectic collection of clothing. She gives great advice about colour coordinating for the season and how to put together stunning outfits. Of course, there are gorgeous electric blue and vivid pink handbags too, if you just need some fashion eye candy!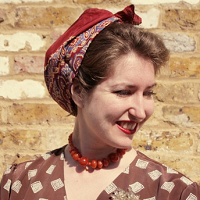 We take our hat off to Charlotte - her headwear collection is simply divine! Take a look at her sailor hat, pin-up headscarf and 50s feather fascinator. And it doesn't end there: there are accessories and dresses galore so, if you're a girl with a passion for old-fashioned style and homemade clothing, this blog is worth a lot more than tuppence ha'penny!
Rachel reckons she was probably born in the wrong era, such is her love of retro chic. Vintage Folly is far from foolish - it's the perfect place to indulge in a little window shopping, old school style. See how she spruced up her living room with some great British cushions, and get motivated to give your own home a vintage makeover.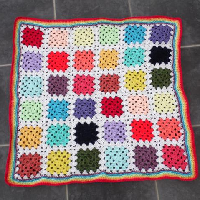 Vicki loves nothing more than to stitch, crochet and make lovely new dresses for her vintage wardrobe. If you love plenty of bright colours, floral patterns and heartwarming lifestyle photos, you won't be disappointed. Join Vicki as she blogs about family, crafting and a rather wonderful Thunderbirds birthday cake!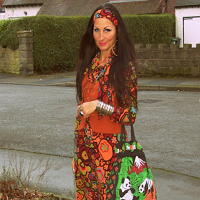 Vix loves a good jumble sale, and she isn't afraid to dabble in a spot of skip-diving if she spots some real treasure. Never one to blend in with the crowd, her amazing thrifted wardrobe will inspire you to revamp your own. After all, every woman needs a pair of green suede heels and an orange waistcoat. Just fabulous!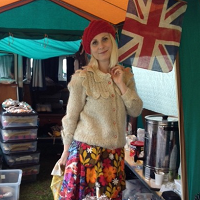 Organise your entire life with tips from this fantastic blog. "from your home to your wardrobe, your wedding to your tea party, it's all here, including the perfect compact for your handbag, and how to decorate your bedroom the vintage way (distressed furniture and floral fabrics are a must!). Part-fashion, part-home decor, this fantastic blog is all retro beauty!