10 amazing cookie baking blogs
Freshly baked, straight out of the oven, melting, crumbly and golden. We absolutely love cookies, so we just had to find some scrummy cookie blogs to tide us over until the next batch is ready...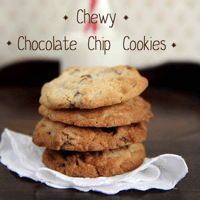 To quote Anne, "a cookie a day keeps the doctor away", and we couldn't agree more. Step into Anne's kitchen for loads of fantastic recipes, from breakfast dishes and main meals, to sweet treats including macaroons, biscotti and (you guessed it) cookies! Hungry yet? Her chewy chocolate chip cookies look divine, especially with those adorable mini bottles of milk. And it's such a simple recipe we might just have to rustle some up ourselves.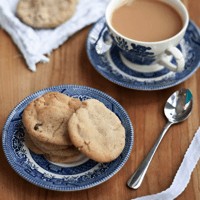 This blog does exactly what it says on the tin. When this brilliant blogger finally got her own kitchen, she discovered her love of baking and hasn't looked back. We're definitely pleased about that! Bake is a real haven for foodies and bakers alike. Perhaps you'll be tempted by a plate of thumbprint cookies, or a mug full of spice and chocolate madeleines to accompany a nice cup of tea. Heaven!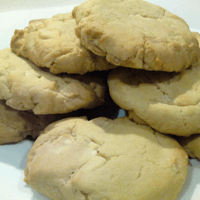 This is the perfect place for "recipes, reviews and everything baking related", so if you like nothing better than stirring up a storm in the kitchen, pull up a seat at the Baking Bar. There are so many gorgeous desserts here you probably won't know where to begin (although the chunky white chocolate biscuits might be a good idea). Are you a fan of rocky road? Then the biscuits topped with rocky road could be just the treat for you. Enjoy!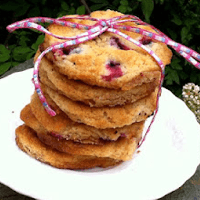 Choclette's passion for baking started as a kid, helping her mother in the kitchen and (of course) licking out the mixing bowl! Now she bakes all the time and blogs about her creations. Come here for excellent baking ideas, as well as invaluable cookbook reviews. What's the best dessert you can think of? If you said chocolate chip cookie dough brownies, then you read our minds. Everything good in one tasty snack - what could be better?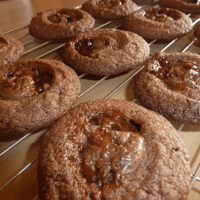 In this Scottish kitchen there's always something yummy in the oven, and loads of great recipe books on the shelves. Cakes, macaroons and biscuits: everything she makes looks beautiful and (we're sure) tastes wonderful too. Just the name 'chocolate toffee melts' makes our stomachs rumble. Have a sweet tooth? Then follow Kelly-Jane as she cooks her way through the books. You won't regret it!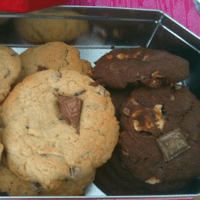 Kerry brings you the very best from "the sweeter side of life" on her beautiful blog Kerry Cooks. She writes about all sorts of things: outfits, makeup, interesting articles she has found, and the best treats to come out of her kitchen each week. What's better than chocolate chunk cookies? Giant chocolate chunk cookies, of course! The recipe is here, along with many others, so get cooking!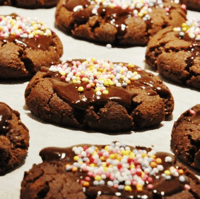 Have you ever thought about savoury cookies? Combine two of the best things ever - cookies and cheese - with the Nutty Cook's amazing cheddar cookies. What a fantastic idea! There are also cool takes on more traditional cookies, which look truly scrummy, like the choco-belly cookies: little biscuits with a heart of chocolate. This excellent blog will really make your mouth water.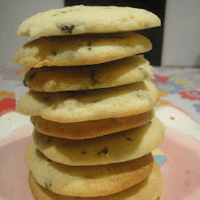 We're delighted this blogger bakes more than occasionally, because we can't stop looking at her plates of amazing cookies! Follow her culinary adventures as she bakes her way through recipes old and new. Wimbledon may be over, but we love any excuse for strawberries and cream, especially if cookies are involved. Check out the strawberry cookies, filled with cream. Yum! A great blog with baking challenges and biscuits galore!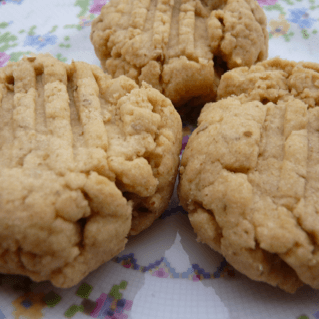 We're pretty sure this blog should be renamed The Extraordinary Cook, because the things Kath makes look fantastic! This is where she shares her favourite recipes and shows off her lovely treats. Do you have spare egg whites languishing in your fridge? Then use them up with Kath's almond macaroons. Or, for something a little more decadent, whip up some rocky road slices. This is a lovely blog, packed with great inspiration for your own kitchen creations.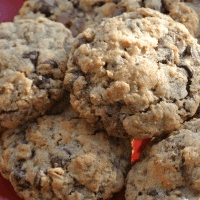 Where can you find chocolate orange macaroons, flaming strawberries, and parmesan and poppy seed crackers? Only at The Pink Whisk! There are so many quirky and delicious ideas here, you might find it hard to stop reading. Tea and biscuits will never be the same again, thanks to the adorable tea cup biscuits, that perch on the side of your cup for a perfect teatime snack. Sit back, relax and simply savour this wonderful blog.
Do you love baking cookies as much as we do? Then check out DotComGiftShop's range of cookie cutters!
Share: