Our favourite blogs for her
Today we're bringing you blogs by inspirational women, from outdoor adventurers to crafting queens. So whatever your passion, we have something for you!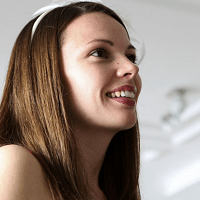 The lady in London isn't always in London. She's travelling the country and the rest of the world, blogging as she goes! From coffee in Kosovo to the heady heights of Machu Picchu, this Californian expat has seen the world and is hungry for more.


Read this blog with care: you are likely to feel extreme jealousy (especially when you see THAT luxury waterside bungalow in the Maldives). This blog is an absolute must-read for ladies who love to travel.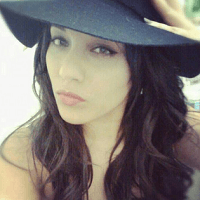 Looking good is simple, thanks to Michelle's fabulously fashion-forward Beauty and the Blog. Come here for the very latest in accessories, clothes and beauty products with a splash of glamour.

Are you a fan of the Chelsea boot trend? Then get your hands on a studded pair like Michelle's. Wish you could take part in Movember too? Check out her adorable moustache nail art! This jam-packed blog is simply excellent.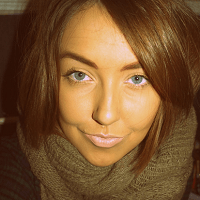 Step inside Belle's Boutique and you'll probably never want to leave. This is a style icon's haven by air hostess Laura, with big bold photographs, makeup tips and product reviews.

Unleash your inner diva with striking red lipstick, or train yourself in the art of properly applied foundation. It's easy with Laura to show you how, so pack your bags and fly away to makeup heaven!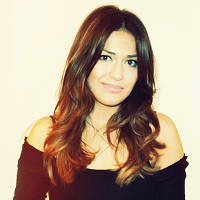 Muhsine is a self-confessed shopaholic but she's not planning to reform any time soon. Check out Bubblegarm to follow her growing daughter and her growing makeup case!

Be inspired to take the plunge with an ombre hairstyle, turn your hand to a spot of crocheting, or discover how to throw the perfect party for a little princess. Is there anything this beautiful blogger can't do?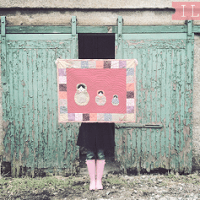 For Sasha, crafting is more than just a hobby, it's a lifestyle. She's the brains behind a burgeoning cottage business in Scotland, where she creates everything from advent calendars and Christmas stockings, to sumptuous bedspreads and awesome hooded capes for your little ones.

Take a large helping of crafty goodness, throw in some yummy recipes and tales of family life and you have Cold Comfort Crafts!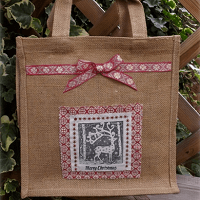 Ephemera has tried it all: candlemaking, silversmithing stamping, sewing... Here she'll bring you the latest creations fresh from her fingertips and give you some friendly advice so you can do it too.

You'll find all sorts in the Attic: there are handstitched reindeer tote bags and homemade cards with glitter and snowflakes, so if you're after a taste of the traditional with a little added sparkle, go for a rummage!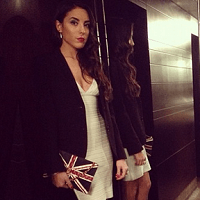 Lexi of Fashion Filth is the epitome of cool. She can pull off everything from jumpsuits to striped trousers and she'll show you how to rock these looks too.

Take a look at her über-glamorous hen party outfit - Union Jack handbag and glittery heels, yes please! - or watch her gorgeous wedding video, which might just bring a tear to your eye. Forget fake eyelashes and fad diets, this is what fashion is really about.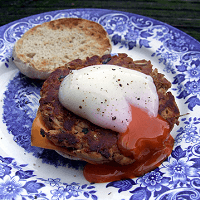 Helen, the enthusiastic gourmet behind Food Stories, is not afraid to cook cuisine from all over the world. She's made Hungarian street food, Persian tagines and even her own version of the Egg McMuffin!

As well as cooking up a storm in her own kitchen, she reviews restaurants and dishes out tips for making even the worst kitchen tasks enjoyable (even deveining prawns!). A great read for aspiring foodies.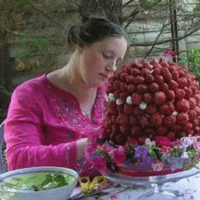 You may recognise Hannah: she reached the final of Masterchef 2007 and now she's writing her thirteenth cookbook. There's no stopping this superb chef, so don't miss out on invaluable advice from a lady at the top of her game.

As well as dishes to make you drool (gingerbread Buckingham Palace, enough said) you can see behind the scenes at a cookbook photo shoot, and join a rather special Alice in Wonderland party. Oh, and don't forget Muffy the cat!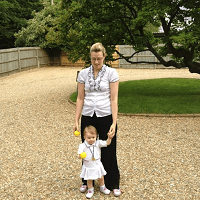 Lesley is hungry ... for crafting! Cute buttons and pretty paper get her heart racing, and she can't resist turning them into simply beautiful scrapbooks, or adorable dresses for her little girl.

Whether you're looking for your own crafty ideas or want to admire some amazing talent, Hungry Heffy is sure to satisfy your appetite. You'll be longing for your own electronic cutting tool before you know it!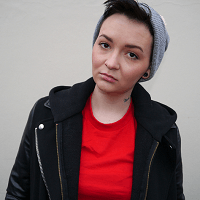 Finding cool clothing and exploring everything London has to offer to a country girl on the cutting edge of style: this is what Kate does. 

Visiting her blog is like rummaging around in a closet you wish you owned. Why not keep the festive spirit going all year with an awesome Santa jumper? Or liven up any outfit with neon yellow shoes and a bright beanie? For more great ideas, let Kate show how!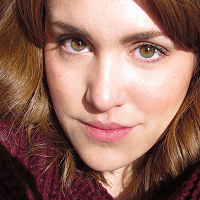 Two of Meg's greatest passions are literature and lipstick, and she's a pro when it comes to both. She can help you treat yourself to a little cosmetic glamour that would even make Gatsby turn his head.

As well as discussing great products - gold glitter for your nails! - Meg also puts together great collections for treating various facial evils, including spots and tired eyes. Lips So Facto is a blog for all your makeup needs!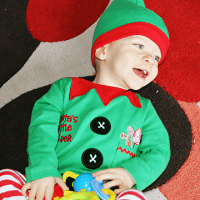 When he's older little Riley will love looking back at Love From Mummy, because it's a blog all about him! Vikki gave birth to Riley prematurely but, happily, he's getting stronger (and more mischievous!) every day.

There's plenty of useful parenting information here, including everything you need to know about meningitis, how to recover from an accident at work, and the cutest Santa's little helper outfit you've ever seen!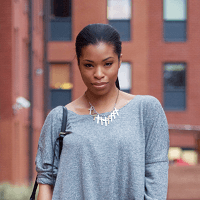 Whoever said you can't have beauty and brains was wrong. Shirley is a Maths geek as well as a shoe-obsessed fashionista. She has an impeccable, varied taste in clothes: just take a look at her 'best outfits of 2012'!

From the classic curvaceous little black dress, to the awesome geek jumper for proud nerds, you'll find something to love here, no matter what your style.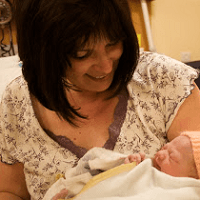 This mummy doesn't make as many mishaps as she might think. In fact, there's loads of great advice here for other stay-at-home mums, not to mention plenty of yummy cake recipes.

Read everything this lovely mummy has to say about millionaire's shortbread cupcakes, cooking healthy meals in a slow cooker for a young family, and making New Year's resolutions. (Fingers crossed that she doesn't break her mobile phone this year!)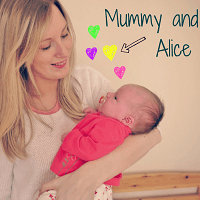 My Pretty Mummy is a very pretty blog, dedicated to blogger Emma's biggest loves: beauty, fashion and, of course, her delightful daughter Alice. 


Look back at Emma's 'bump diary' for the cutest eviction notice you'll ever read, or catch up with the family in their new cottage home (note to self: packing boxes make great baby dens). This is a great mothering blog with a realsense of humour.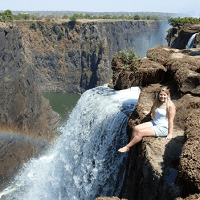 Toni caught the travelling bug and started fulfilling her dream of seeing the world back in 2010. She began with a three month solo trip to Asia, then went to Africa for six weeks, and she doesn't show any signs of stopping!


You really can't miss out on this blog: it's full of funny anecdotes, tales of holiday romance and genuinely moving personal posts. Are you getting itchy feet yet?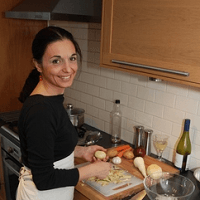 Rita has been cooking since she was very young and her love for food is certainly not waning. After experimenting with Chinese and Mexican cuisine, she is now perfecting classic Italian dishes, and sharing her experiences with her readers.


Bored of plain omelettes? She'll show you how to liven them up with leeks and goats cheese. Always wanted to try squid? Let the spicy tomato squid bruschetta tempt you. Lovers of Italian food, unite!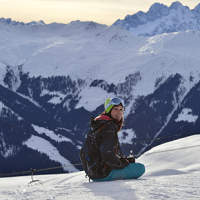 Siân dubs herself a 'wellington boot-obsessed journalist' and she likes nothing more than spending her free time jetting off to foreign climes to hike, ski or just explore.


Here you'll find everything you need to plan your own adventurous holidays: her wonderful photographs will inspire you, and her 'how to' guides will make sure you stay safe and in control on the road. So what are you waiting for? Follow this girl outdoors!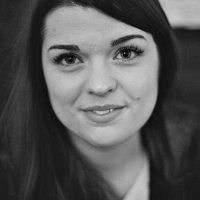 Vivianna knows makeup; it's what she spent her first ever paycheck on at age 16! She keeps track of her favourite finds, bargains and the latest makeup news on this excellent blog.


Everything you need to know is right here, including the makeup brushes you shouldn't live without, tips to maintain an ombre hairstyle and even an ode to the humble cotton bud. Simply divine!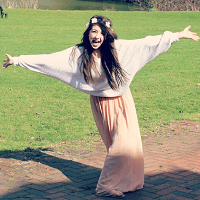 Zoella started out as a home for beauty-lover Zoe's opinions about all things fashion, and it has grown into a huge success. All those followers can't be wrong, and we certainly trust Zoe's judgement in style.


She'll show you her stunning Mac makeover, teach you how to dress to impress at a festival, and convince you that bobble hats make the perfect accessory. We're sold!

 

 

 

 

If you know of any other blogs we should add to our list, please do contact the blogging team at dotcomgiftshopblog[@]gmail.com.

Share: