Friday 06 May 2016 | anna
7 surprising tips for small-space living
There's not enough room in your house to swing a gnat, yet you long for a space that's uncluttered and airy. Fear not! We've got seven surprising interior design tricks that will make even the teeniest home feel more palatial.
Read on for our favourite small-space tips and see which of them could work for you.
1) Think big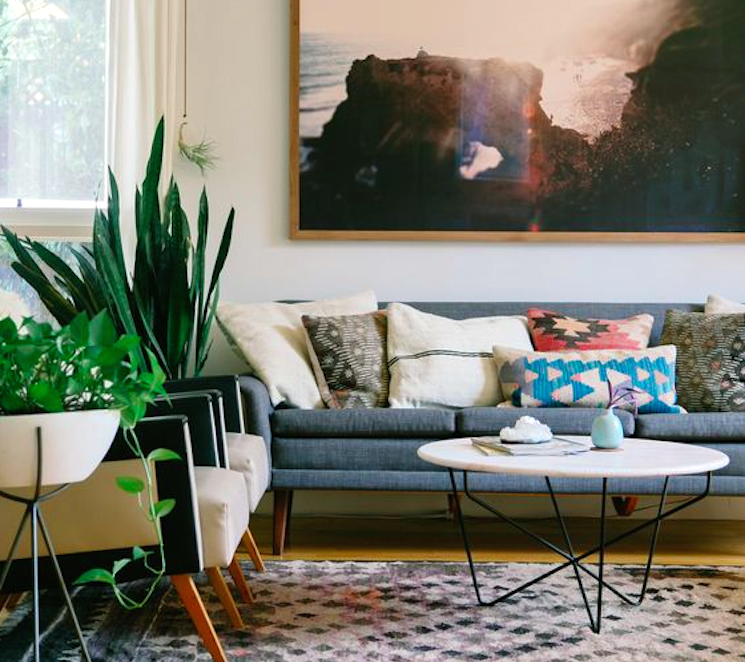 Don't be scared to go large with furniture and artwork
Image source: Pocket Living
If you think small rooms require small furniture, think again. Hannah Godwin over at Pocket Living made the mistake of furnishing her small flat with a smaller sofa, chair, bookcase and sideboard. It just looked cluttered:
'We got rid of everything and instead got a biiiiig sofa, and we built an even bigger sideboard (3.6 metres long to be exact). The result is less clutter, more tidiness and more space.'
Rachel Newcombe of Fresh Design Blog suggests adding a splash of colour with a piece of striking, statement furniture:
'This can include anything from a bold armchair to a striking lamp. This will not only bring the room bang up-to-date as far as the colour trend goes, but an eye-catching piece will also draw attention to it, and therefore away from the small size of the room.'
2) Make your furniture work harder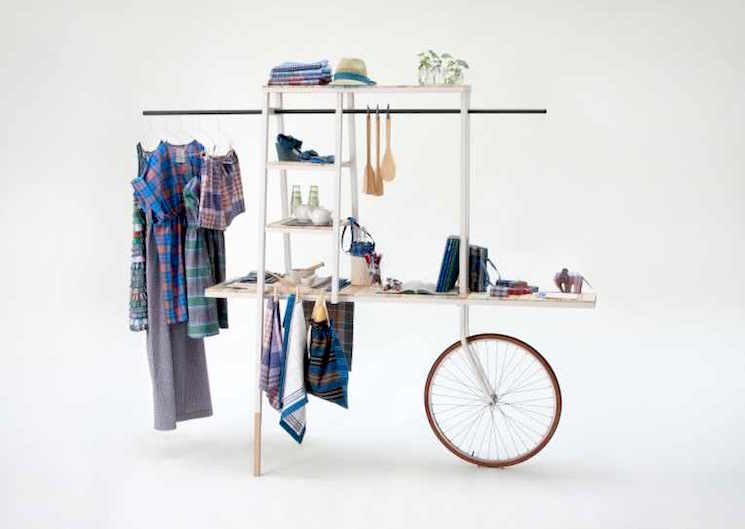 Multi-functional and mobile!
Image source: Terry's fabrics
There's no room for lazy furniture in your tiny space. Every piece should perform at least two functions. Interior designer Clair Strong agrees:
'Furniture that works double duty will help you make better use of the space you do have. A coffee table that can also be used as storage, a stool slash bedside table, dining table desks, sofa beds – the possibilities for multi-tasking furniture are endless.'
Multi-functional furniture will help you squeeze more space out of your small home. We love the ingenious shelving unit and laundry station pictured above. The large front wheel not only looks great, it also makes moving the device between rooms super simple. Head over to the Terry's blog to see more weird and wonderful multi-functional furniture!
3) Turn doors into windows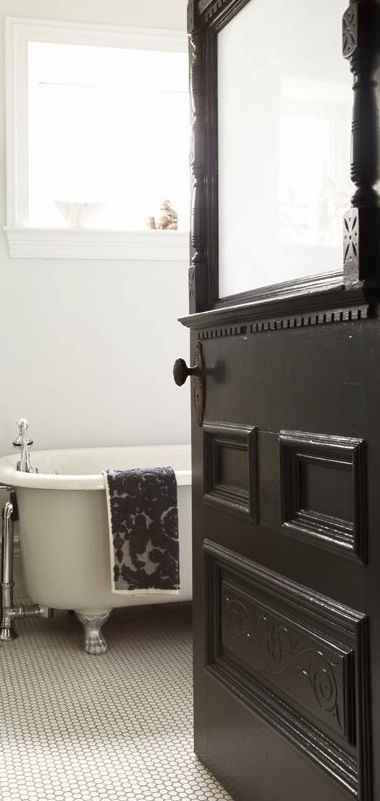 Windowed doors let in the light
Image source: My Friend's House
Replacing solid doors with windowed ones will give small rooms extra light and a feeling of space. Ros at My Friend's House had a particularly tiny, dark bathroom to contend with in her flat:
'There is only one bit of my lovely light-filled flat by the sea that is dingy, and that's the bathroom. It's sandwiched between two other rooms, and has a floor space so small that the cat couldn't even swing a mouse. It's very dark and, when the door is shut, rather claustrophobic.'
Her idea? To change the solid door for one with half glass (and privacy window film) to let the light stream in.
4) Get vertical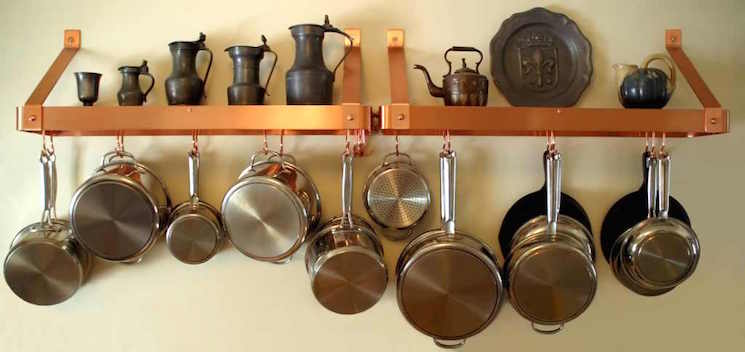 Use wall space for storage
Image source: The Lark
If your kitchen is on the cosy side, let your walls take some of the strain with vertical storage solutions. The pan hangers pictured above make the most of dead wall space and they look great too.
The guys over at The Lark blog recommend vertical kitchen gardening – hanging pots of fresh herbs from the ceiling with their leaves cascading down:
'Not only is this a great space saving solution for the kitchen, it's also a great talking point for guests (and yummy, too!)'
Cluttered worktops can make small kitchens look even titchier. Install kitchen shelving for all your culinary basics and invest in some funky storage jars to keep everything neat and tidy. And don't stop at eye height. Use the whole wall right up to the ceiling for storing those lesser-used items.
5) Choose leggy furniture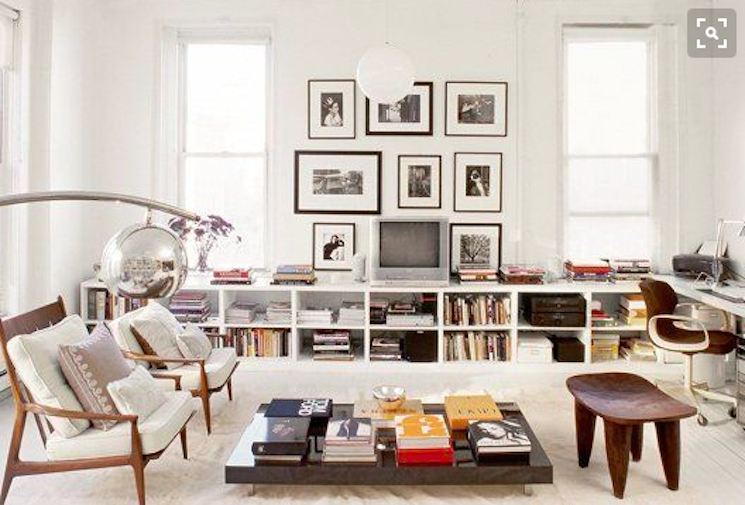 Let the light flow
Image source: Pocket Living
Forget furniture that sits low to the ground; the open spaces under long-legged furniture trick the eye into perceiving more space in a room. Blogger Hannah Godwin agrees:
'Buy furniture with legs – no more sofa skirts thank you very much (bleugh, anyway)! When your furniture is on legs it can sit off the ground a bit, to enable the light to flow around and create a sense of more space.'
For an even greater sense of space, add the odd see-through chair or table. Clear plastic furniture takes up less visual space and adds an extra dimension to your small room.
6) Ditch dark curtains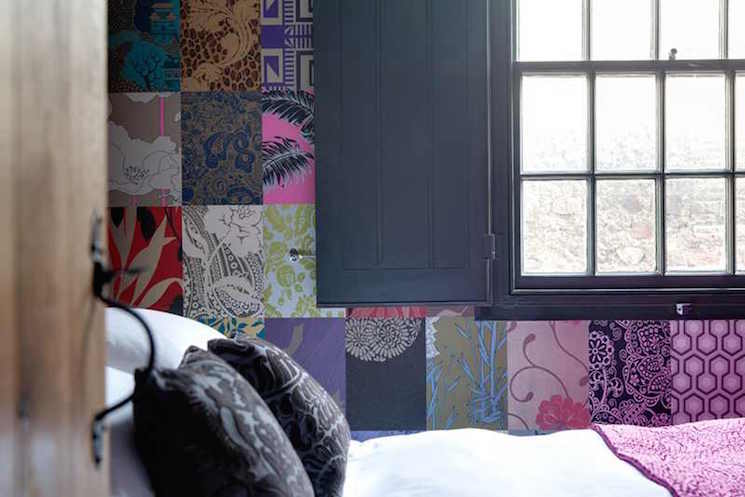 Don't shut the light out
Image source: Sophie Robinson
Take down your curtains and you'll find your home looks lighter and more spacious. When interior design expert Sophie Robinson was decorating her holiday flat, she needed to lighten the north-facing guest room:
'Because of the lack of natural light I opted for shutters, which can be pulled all the way back from the window to maximise the amount of light into the room. They are also good at blocking out sound at night, as the street outside can be noisy which is something to consider if you live in a city centre or next to a busy road.'
But if you're dead set on having curtains, design blogger Natalie White suggests opting for sheer or light cream drapes. Where you choose to mount curtain poles will also make a big difference:
'Mount curtain poles as close to the ceiling as possible so that the fabric seems to fall to the floor from a great height'.
7) Garden vertically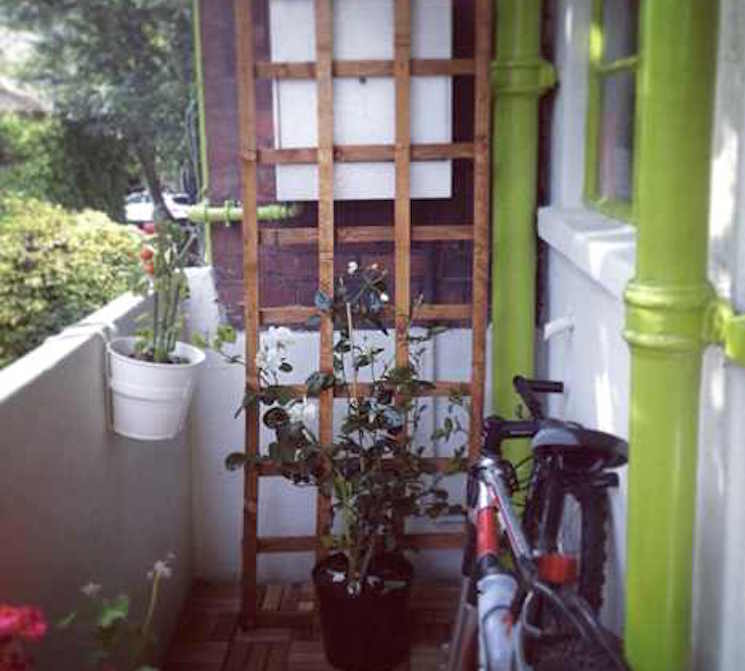 Limber up those green fingers
Image source: Rohini Wahi
When it comes to small gardens, landscape designer Jo Thompson recommends looking beyond the grass at your feet:
'There is a whole other dimension we often forget about, even in very small spaces – the vertical one. And with the right support you can bring it to life by introducing a mass of climbing plants on trellises, wires and pergolas. Pair climbing roses with clematis, or honeysuckle and jasmine for a wonderful scent.'
Journalist and blogger Rohini Wahi put this into practice when she began experimenting with her balcony garden:
'I bought a tall trellis for my back balcony, a pot and an inexpensive rose plant [for my first try]. I planted it and it stayed alive! I couldn't believe it – a climbing rose is the cherry on every home-owner's cake is it not?!'
dotcomgiftshop's storage solutions
Make more of your small space with stylish storage ideas from dotcomgiftshop. Here's just a small sample of what we offer: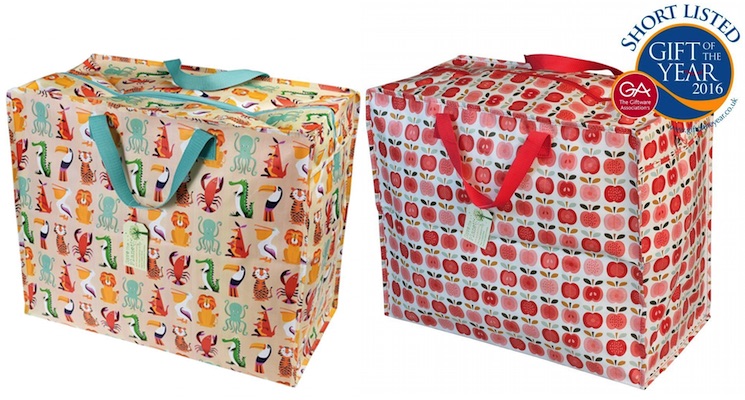 Jumbo Storage Bags from dotcomgiftshop - all £4.95
Pictured (from left to right): Colourful Creatures, Vintage Apple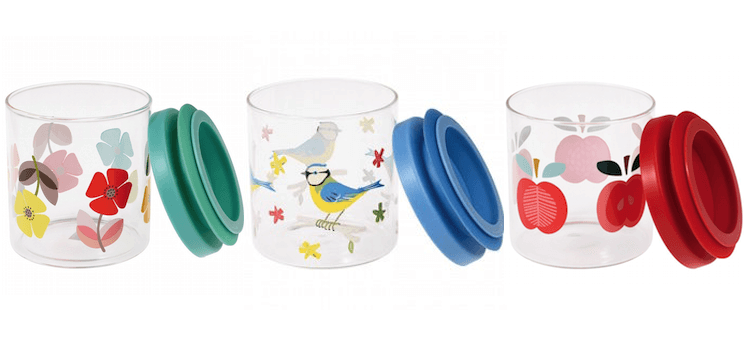 Storage jars from dotcomgiftshop - all £6.95
Pictured (from left to right): Mid Century Poppy, Blue Tit, Vintage Apple
We hope these ideas have helped you to think outside the box (room). Tell us about your own space-saving solutions. We'd love to see your ideas, so head over to our Facebook page and share away!