25 brilliant baking blogs
Few things in life are more comforting than freshly baked cakes, pies and cookies - whether you're making or eating them!
Here are twenty-five of our favourite baking blogs.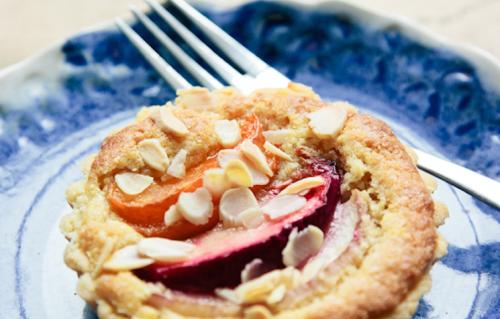 Gluten-free yet full of taste: Kathryn's fruit & almond tartsImage: London Bakes
Cosmopolitan Blog Awards 2012 nominee and self-confessed fan of maple syrup, London based blogger, Kathryn serves up "the sweet and lovely mess that is life". She believes that gluten free baking can and should be as simple and delicious as any other baking.
She's certainly convinced us. We can't wait to try out her buckwheat chocolate chip cookies and brown butter apple cake. As for the salted caramel vodka hot chocolate... Wickedly delicious, much like the blog itself.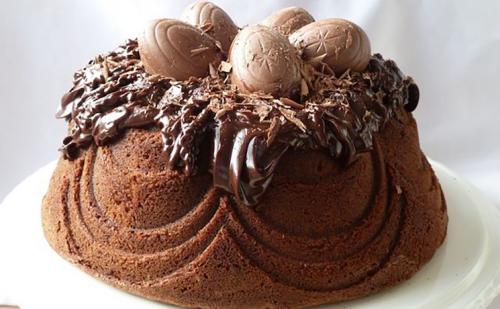 Who could resist Lynn's Creme Egg Bundt cake?Image: Clandestine Cake Club
All around the world, Clandestine Cake Club members meet in secret locations and share cake. Only cake. Nothing else is allowed. Founder Lynn Hill's mission statement for the club is, "Bake cake. Talk cake. Eat Cake."
With so many contributing to the site, there are plenty of cake recipes to choose from, ranging from seasonal themed cakes, such as this Creme Egg Bundt cake, to savoury little numbers like this cauliflower cheese cake.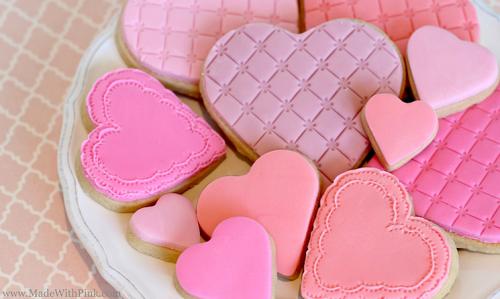 These quilted fondant cookies will melt your heart...Image: Made With Pink
On her Instagram profile, Andrea Robson the blogger behind Made With Pink, describes herself as a 'Baker. Blogger. Social Media Geek. Traveller & London Wanderer'. Oh, and she's a 'Lover of Glitter & Pink Kitchen Gadgets' too!
Her mission is to compare "the differences between baking in North America and the UK, all while doing it with PINK!" But it's not all sugar and spice: check out her deliciously horrific blood velvet layer cake.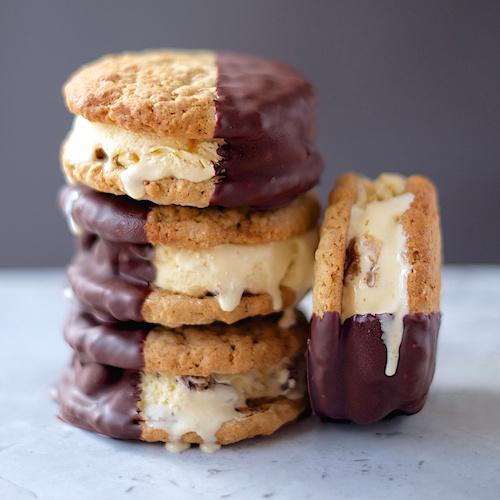 Edd's rum raisin ice cream sandwiches tend not to last very long!
Image: The Boy Who Bakes
Baker, writer and TV personality Edd Kimber was the first ever winner of the Great British Bake Off. His very first memory is of "standing on a stool in the kitchen helping my mum to make mince pies." Now he's living the dream and sharing some truly mouth-watering recipes through his blog.
We must be feeling a little naughty today because the things that caught our eye and wouldn't let go were the rhubarb vodka and rum raisin ice-cream sandwiches. Bottoms up, Edd!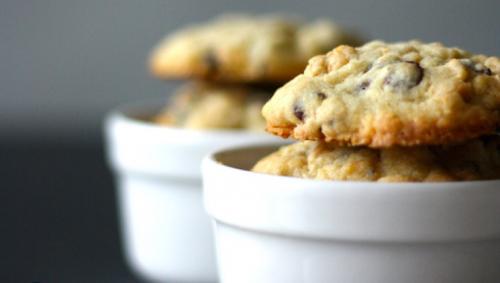 Emma's irresistible chocolate peanut cookiesImage: Cakes Bakes and Cookies
Self-taught Emma grew up in a Jewish household watching her mum bake for the whole community, and now she loves to share her recipes and baking experiences, including some specifically Jewish recipes like these almond macaroons for Passover.
Emma says, "celebration cakes, bakes and cookies are what rocks my world." We can't wait to try Emma's chocolate peanut cookies, or this indulgent looking no-bake vanilla chocolate cheesecake.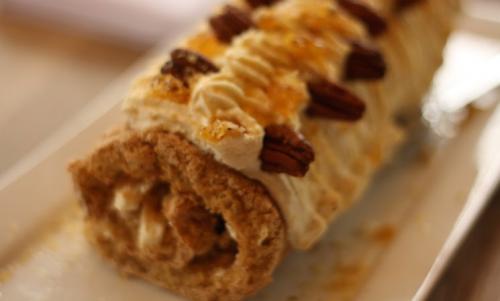 A clandestine treat: caramel pecan brittle Swiss rollImage: Half a Pot of Cream
As well as running the Half a Pot of Cream blog, Helen also runs the talented Bury St Edmunds branch of the Clandestine Cake Club. She posts mouth-watering pictures of their monthly offerings on the site. We're still drooling.
Most of the recipes on the site come from cookbooks Helen owns, such as this toffee apple waffle pudding, but these days she is starting to adapt and develop her own recipes. We can't wait to try this tasty looking zucchini bread.
The Liskeard bun - so Cornish!Image: Tin and Thyme
Cornish born vegetarian food blogger and recipe developer, Choclette, uses her blog to share tales from her home county, and to showcase home cooked food with a twist. She indulges her love of all things Cornish with this recipe for the Liskeard bun.
Choclette has been baking all her life, and says she was the only student she knew who baked their own bread. If she baked this white chocolate & banana loaf for her fellow students, we say, lucky them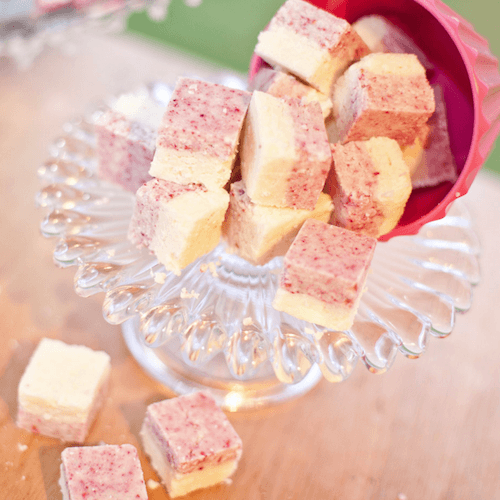 The sweetest treat: Rachel's raspberry coconut ice
Image:Vagabond Baker
Rachel, otherwise known as the Vagabond Baker, says she has "a vagabond soul, a restless need to be transient." She weaves documenting her kitchen experiments with sharing tales of her world travels and time spent house-sitting in idyllic locations around the UK.
Amongst the many sweet treats on her blog, we love this deliciously simple raspberry coconut ice, which Rachel first made while camping in her 'beast of a van' in Northumberland.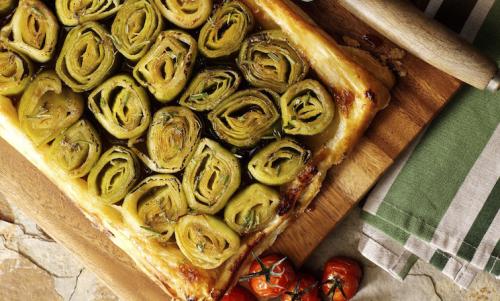 Dominic's dazzling caramelised leek tart tatin
Image: Belleau Kitchen
'Food heroes' is how Dominic describes his local food growers in rural Lincolnshire. Locally sourced food and the rhythm of the seasons are important to Dominic, who describes himself as "cook, food writer and creative event producer."
One traditional Lincolnshire dish that caught our eye was the chilled chocolate custard Lincolnshire plum bread and butter pudding. Quite a mouthful in more ways than one! We also very much like the look of the caramelised leek tart Tatin.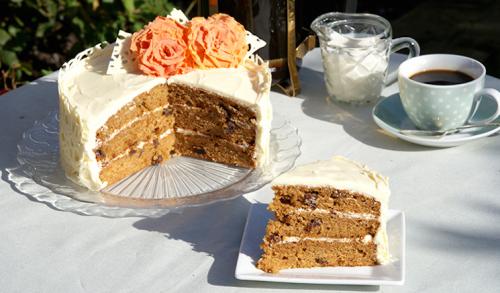 The aptly-named spiced carrot cake showstopper
Image:
The Pink Whisk
Ruth Clemens wowed the Great British Bake Off judges in the first ever series and won second place. Since then, her life has been "an absolute blur of flour, sugar and eggs!"
At The Pink Whisk, Ruth shares many of the recipes she used in the series, such as the Great British classic inspired spiced carrot cake showstopper and Ruth's chocolate truffles. If it's good enough for the GBBO judges…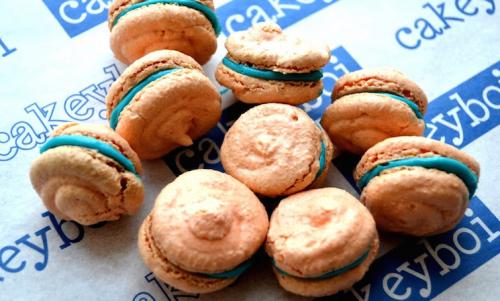 Stuart's Irn-Bru macarons are seriously ScottishImage: Cakeyboi
Describing himself as "Scotland's top male blogging baker", Stuart Vettese, who blogs as Cakeyboi, has written for the BBC Good Food Show, and is a Clandestine Cake Club host for his local Dundee branch.
His blog showcases classic recipes as well as more unusual ones. We were very taken by these boozy sounding goodies: Irish stout mocha loaf cake, Irn-Bru macarons and Guinness chocolate cupcakes with salted caramel frosting. Now they sound like our kind of tipple.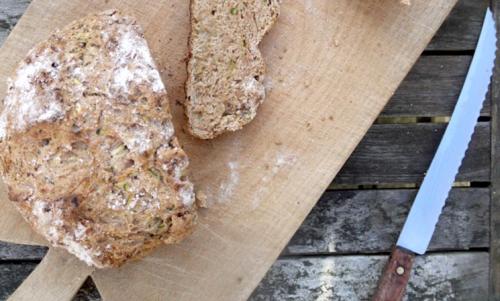 A loaf with a twist: Kate's courgette & rosemary breadImage: The Little Loaf
Kate, who a great aunt nicknamed 'The Little Loaf' at the tender age of two, believes that the best food is "made with good, honest ingredients and a little bit of love." Her love of bread shines through with this quick courgette and rosemary bread.
We were particularly captivated by her twists on the common crumble: blackberry & apple crumble bars sound like our idea of heaven, as do carrot, apple & pecan crumble muffins. So simple. So clever.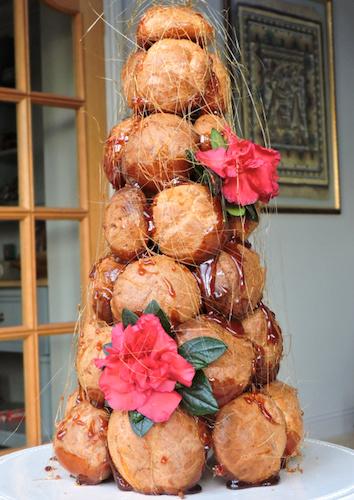 Huma's croquembouche deserves high praise
Image: Baked by H
For Huma, "It's all about the taste. Taste > Style." Huma modestly refers to herself as "a simple home baker," but anybody looking at her croquembouche recipe (and we strongly suggest that you do) may not agree with that statement.
Croquembouche is also known as a French wedding cake, and consists of a tower of chocolate Chantilly cream filled profiteroles held together with caramel. Enough said.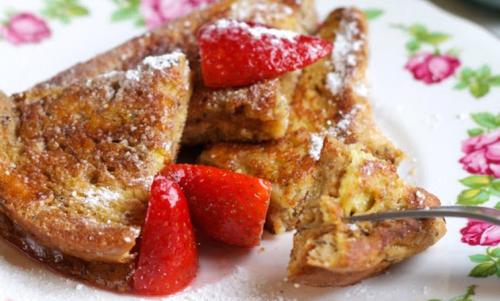 Rachel's French toast is a hit with her childrenImage: Well Worn Whisk
Busy mum of two, Rachel, has been featured in the Guardian and Grazia, and has worked with household names such as Jamie's Italian and Schwartz. As well as posting family recipes, she shares tales of her life in the Lake District.
Rachel's mission is to come up with 'wholesome and delicious food' that her children will actually eat, like this peanut butter stuffed French toast with strawberries. We also love this waste-saving idea for bubble and squeak frittata.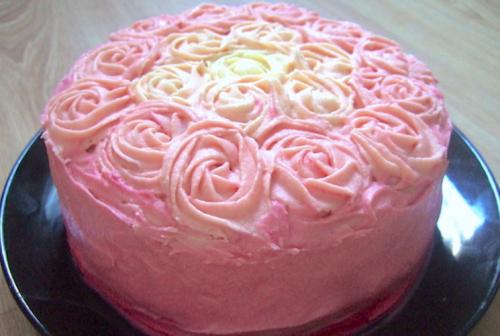 Pretty in pink: the double chocolate raspberry rose cakeImage: Hungry Hinny
Named after the domestic equine hybrid of a male horse and female donkey, Hungry Hinny is a blog for those with an appetite like a hinny - which is big. Natalie's clever 'to-bake' list allows you ­­see what culinary treats are coming up soon.
Only a truly dedicated lover of indulgence could invent these recipes for a double chocolate raspberry rose cake, and a puro coffee and tiramisu. The very thought of them is making us hungry as a hinny.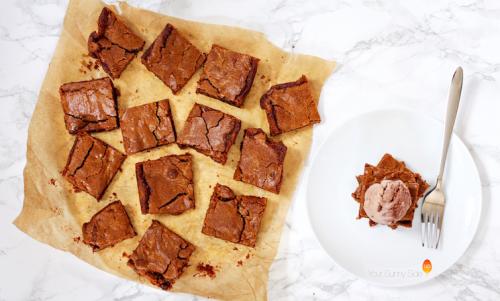 Nazia's chocolate chip blondies are perfect with ice cream!Image: Your Sunny Side Up
Earlier this year, Nazia celebrated posting her 100th blog recipe, this yummy looking chocolate fondant, and she's still loving it. She says if she had to describe her blog as a song, it would be "Here Comes the Sun by the Beatles – warm, hopeful and happy."
Nazia's recipe for this strawberry clafoutis certainly gives us a very warm, hopeful and happy feeling. The friendly, welcoming tone of her blog makes us want to just hang out there a while.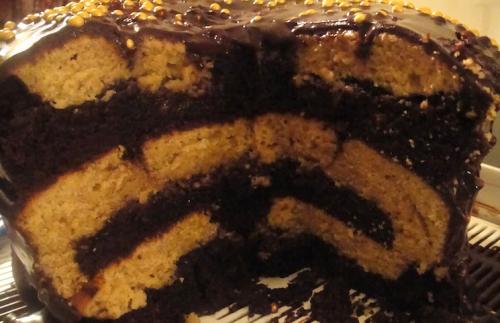 Boozy does it: making the Baileys and Guinness layer cakeImage: The More Than Occasional Baker
With its impressive list of recipes, we can see why this blog has been called The More Than Occasional Baker. Ros is passionate about baking, and uses her blog to document her personal baking journey as she explores new recipes and perfects old ones.
We love Ros's creative approach. Find out here how came up with the idea of her hybrid Tiramisu Trifle. Genius. We also confess to being fans of her Baileys and Guinness layer cake.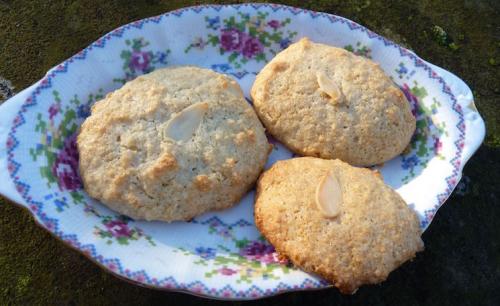 Kath's almond macaroons are anything but ordinary!Image: The Ordinary Cook
The Ordinary Cook lives in rural Shropshire, keeps chickens, and has a veg patch, and this simple lifestyle filters through into her blog and recipes. Kath runs a cookery school that teaches bread making. She describes herself as "an enthusiastic home cook."
We love the sound of these almond macaroons, which Kath refers to as "wonderfully old-fashioned." As for simple home cooking, we think this baked bean and ham pie looks just the job.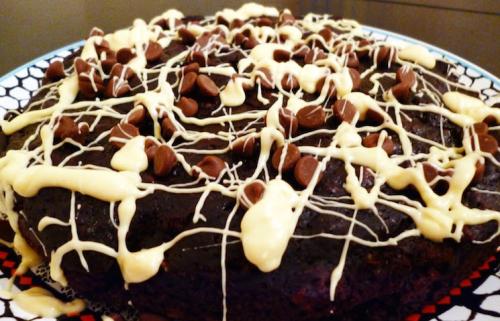 Janine's chocolate & whiskey cake is a real work of artImage: Cake of the Week
Low fat can taste just as good as full fat, and blogger and chemistry graduate Janine intends to prove it. Janine dreams of developing healthier, great tasting food.
She's certainly won us over with these healthy brownies that shave 103 calories off the original recipe. On the naughtier side, her blog has a whole section on baking with spirit, which includes this wonderful chocolate & whiskey cake.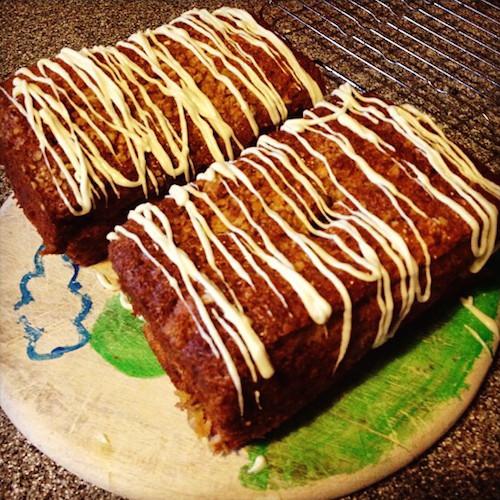 James' banana bread is "so, so easy"
Image: Baking James
James Morton reached the final in the 2012 Great British Bake-Off, and life has not been the same since. "Here's to reality TV," he says.
On his blog, James shares recipes and chats about what it was like behind the scenes of the GBBO. Bread is James's speciality, and we can't wait to try his recipe for banana bread.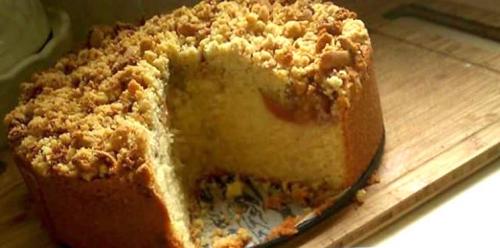 Truly scrumptious: Nicola's plum amaretti crumble cakeImage: Something Sweet, Something Savoury
Mother to two hungry boys, Nicola, describes herself as, "Just a girl who loves to bake and cook." After marrying the love of her life, she discovered that she really enjoyed spending time in her "slightly shabby but cosy kitchen."
Now Nicola bakes, then blogs with equal and disarming honesty about her successes and failures. Our favourite recipe has to be this plum amaretti crumble cake. Scrumptious.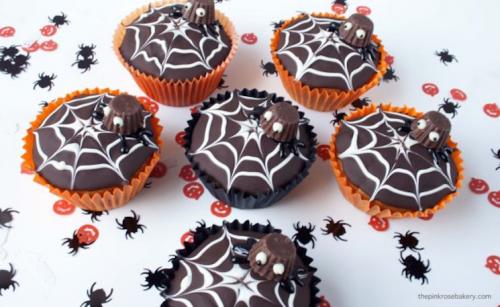 Kirsten's spider's web cupcakes are scarily delicious!
Image: The Pink Rose Bakery
At the Pink Rose Bakery, Kirsten is on a mission to come up with recipes that are gluten free but taste so good nobody would ever know it. "Because we all should be able to have our cake and eat it too!" And it seems that we can.
Two of her creations that wowed us are the spiders-web Halloween cupcakes and the tomato, smoked paprika & oregano biscuits. Proof that gluten free doesn't equal boring.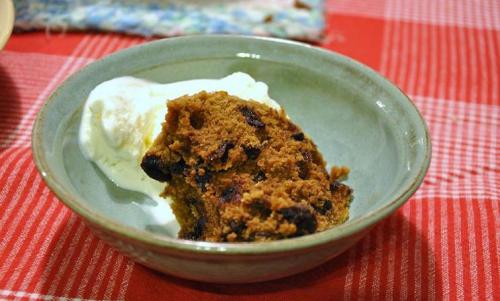 The clootie dumpling, as requested by Jo's dad!Image: What Do You Make of My Cake
Jo describes herself as "a keen baker, slow dressmaker and novice knitter," and she blogs about a blend of cakes, crockery and clothes. She also loves celebrating birthdays by cooking up yummy treats. Check out what she made for her own birthday, her dad's, her mum's and her uncle John's.
Two of our favourite foodie treats on this blog are the mini raspberry bakewell cake, and the millionaire's shortbread, to which we confess being addicted.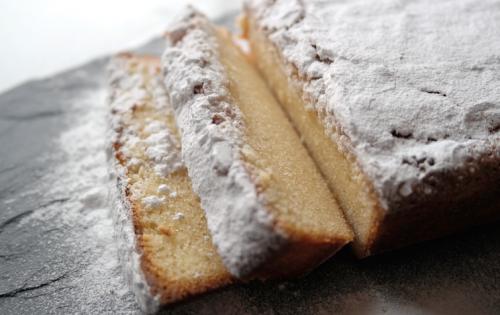 Grandma's Swedish almond cake, a recipe "passed down generations"Image: Baking Bar
At Baking Bar you can read interviews with the likes of Michelin Star winner Michael Deane, who has cooked for superstars Robert Patterson and Roger Moore. In another section you can learn all about David and Sean's regular trips to Amsterdam, with its amazing delis such as the Metropolitan Deli. It's quite an education.
Not forgetting about food, we love their fluffy marshmallow recipe, and grandma's Swedish almond cake. Sweet.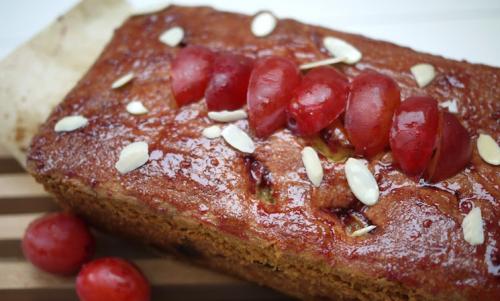 A plum and almond cake is what Kate baked todayImage: What Kate Baked
Kate's enthusiasm for baking is evidenced by her confession that she "signed her daughter up to the 2035 series of Great British Bake Off" when she was only five weeks old. We think she's joking, but…
She also admits to having the sweetest tooth of anyone she knows. Happily, her plum and almond cake with orange icing and her chocolate and coconut cake should satisfy even Kate's sweet cravings. 
Share: