20 gorgeous gardening blogs
Summer is here at last and that can only mean one thing - it's time to get outside! Whatever you get up to in the garden, from growing veg to spending lazy days in the sun, we've dug up a great collection of gardening blogs to get you inspired.
Allotment Adventures of Plot 58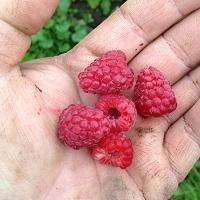 Stacy is a chef, so he really understands the importance of good quality ingredients for making excellent food. He has his own allotment, which is packed with goodies like cauliflower and purple sprouting broccoli, and he even owns some chickens too!

If you have your own plot, you can take a look at his detailed allotment plans for ideas and check out his tips for growing your own food. Delicious!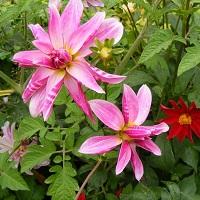 Owning an allotment is heaven according to enthusiastic blogger Maureen, and looking at her cheerful blog we can certainly see why! Of course allotments are hard work, but with results like the stunning 'pink giraffe' dahlias and tasty globe artichokes, we can tell it's all worth it.
This frank blogger shares her successes and failures, so you can truly experience the ups and downs of the outdoors at Allotment Heaven.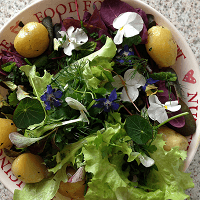 An Urban Veg Patch is the home of a vegetable plot with a difference. It started as a one woman project in the corner of a garden belonging to a block of flats, and has since grown into a community project to encourage the residents - especially the children - to get outside and grow their own food.
This is a truly inspiring blog filled with great photos of the garden and the yummy treats this blogger makes with her creations. Anyone for fresh garden salad?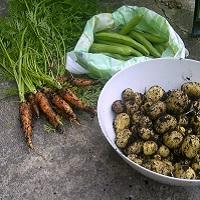 This lovely gardener has a plot in Wales and likes nothing better than growing her own food and flowers. Recently she's feasted on homegrown carrots and potatoes and there are still plenty of other yummy things growing in her garden, including shallots and gooseberries.
It isn't just about outdoor pursuits for this blogger, though: now and again she tries her hand at sewing and knitting too. You really can learn a whole plot from this gorgeous blog!
Charlotte's Plot is all about gardening, home renovation and, above all, creativity. Her garden is a haven of tranquility; filled with beautiful and fragrant flowers - especially gorgeous roses - we can imagine it's the perfect place to relax after work!
You'll find plenty of tips here to help you turn your backyard into a gorgeous garden, as well as plenty of other creative ideas from knitting hats to writing stories. This blog is a truly inspiring place to be.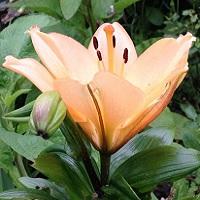 Anna is a self-proclaimed technology geek, but when she isn't at work you can usually find her on the allotment. Recently she's taken a break from all the hard work to put her feet up and enjoy the garden, and even to blog from her shed!
Dig the Outside is how this blogger achieves that crucial work-life balance, and we're sure that even a short visit to this excellent blog will offer you some much needed escapism too. It's worth it, if only for the lilies!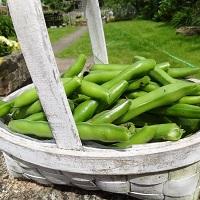 Matron has been around allotments her whole life. Her love of the outdoors came from her parents who taught her how to grow her own vegetables, and now she has an allotment of her own.
Whether she's shelling peas with her helpful dog or entering giant pumpkins into competitions, Matron couldn't be happier than when she's enjoying her plot with her adorable four-legged friend.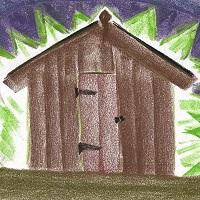 Self-effacing she might be, but Esther's Garden blog is far from boring. She gives great gardening advice, so this is an ideal place to come if you're keen to nurture your green fingers, and she also dabbles in book and poetry reviews. Well, there isn't anything better than relaxing in the garden with a good book, is there?
A lovely blog, filled with pretty sketches and tales of family (and feline) life.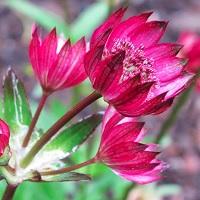 A beautiful garden is a tapestry and the gardener is the artist. This gardening blog is a real mixed bag of stunning plant photography and reviews of public gardens. Take a look at all of Anna's lovely photographs, in particular the lovely images of astrantia, to get you in the mood for summer.
If there's anything that's guaranteed to get you on your feet and off to your nearest garden, it's the Green Tapestry - a beautiful gardening notebook!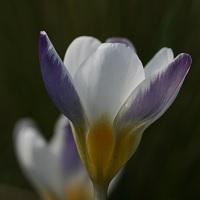 This frank, funny gardener is a fan of the small garden, and she tends her own cottage garden very carefully. The Inelegant Gardener is where she records all of her outdoor escapades (and some indoor ones too - giraffe cake, anybody?), from green discoveries in the city to gorgeous home grown plants in her own garden.
Stop by for funny posts, gardening tips and an insight into a small plot with a big heart!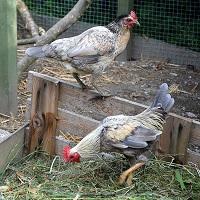 Tanya at Lovely Greens just loves living in the countryside. Several years ago she moved away from hectic London life to live on the Isle of Man, where she does everything from growing her own food to keeping goats, chickens and honey bees!
Whether you're interested in trying out sustainable living yourself, or you just want to discover a natural, relaxing corner of the internet, Lovely Greens is the place for you.
For Mark, growing his own food is both a hobby and a passion. He owns a plot in his back garden, where he nurtures everything from chilis to potatoes. But it's not just about the growing: Mark also enjoys blogging about the wildlife he spots in his garden, and also cooking his creations to make delicious meals.
Check out his recipes for turning your homegrown greens into dishes fit for a king. Well, you can't beat a good Cornish pasty!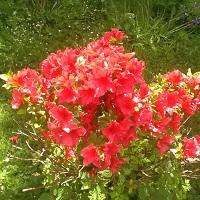 If you've ever wondered about life on a modern day farm, then look no further! Potager, Pottering and Crime follows the ups and downs of this Irish farm and garden, and the crimes against humanity committed by the wildlife there.
Read about dive-bombing ducks, the garden that shouldn't exist and the best recipe for butterscotch source you're ever likely to come across. This is an absolute gem of a blog for nature-lovers and gardeners alike.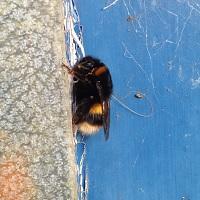 Whether it's edible or pretty to look out, Ryan loves to grow it. Started as an online diary of his small urban garden, Ryan's Garden has grown over the years into a relaxing haven for budding naturalists.
Check out his images of the day and his large back catalogue of useful posts, featuring stunning wildlife photography (particularly the adorable bumble bees!) and gorgeous floral close-ups.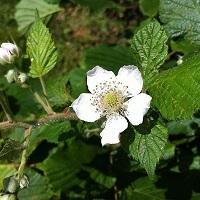 The Garden Deli is so good you could eat it! That's certainly the aim of Sarah, the blogger behind this lovely green blog, who is on a mission to transform her garden into a fresh, seasonal delicatessen.
At the moment she's able to start the day with a handful of home-grown raspberries, and end it with a tasty slice of rhubarb and ginger cheesecake, all with ingredients sourced from her own back yard. Life doesn't get much better than this!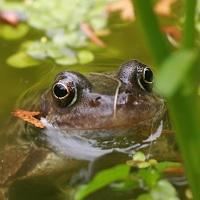 Karen, the garden smallholder, gardens, blogs and takes care of a flock of chickens, all in pursuit of peace and nature in a rural village. Many of her hens have come from battery farms but they now lead the free range life on her smallholding, alongside apple trees and strawberry plants.
On this lovely blog you can follow the goings on of Karen's garden, her allotment and the burgeoning frog population in the local pond. Heavenly!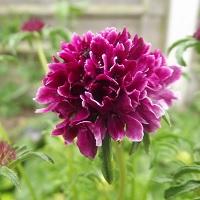 Living the good life on an allotment in Leeds, Jo turns her hand to growing potatoes, broad beans and strawberries - perfect for summer salads and desserts. She also tends to some gorgeous ornamental flowers; if you've never grown scabiosa you should definitely give it a try. Not only does it look beautiful, it attracts bees and butterflies too!
For tips on living the good life yourself, be sure to stop by at this invaluable blog.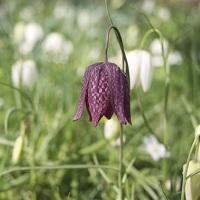 The Green Lady learned how to garden from her grandparents when she was just a child. She started her blog as a way to document her volunteering work at a local community centre garden, which she helped transform into a beautiful space, complete with vegetable plot, children's play area and its own café.
Now this talented gardener writes about her adventurers in the natural world - a truly worthwhile pursuit!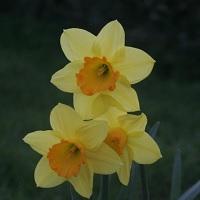 PJ Girl defines a pyjama gardener as someone who "is too impatient to get dressed before venturing outside to check the plants". Being this excited for gardening is certainly a noble pursuit, and this gardener has plenty to be excited about!
She writes about turning seasonal salads and vegetables into mouthwatering dishes (we'd like to try a scoop of honey roasted rhubarb ice cream!), as well as gorgeous flowers and her adorable kittens!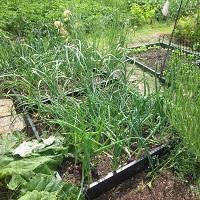 Whether she's writing about her gardening pursuits or recording her adventures at public gardens and beaches, this green-fingered blogger likes nothing better than passing her time outside.
Summer has really brought her garden into its own - she recently added raised beds to her allotment so her personal plot is now ready to grow strawberries and onions galore! Fellow foodies, take note - Veg Plotting is the ideal place for great allotment advice!
If you know of any other blogs we should add to our list, please do contact the blogging team at dotcomgiftshopblog[@]gmail.com.
Share: