Christmas baking countdown
Friday 09 October 2015 | adam
Already feeling the pressure of the deadline? We're talking December the 25th of course! Smart cooks beat the Christmas countdown by getting the festive baking done early. But what should you get in the oven now, and what can wait until later?
Here's our Yuletide baking timetable. We'll show you when to bake all your traditional festive delights, and to keep things interesting, we've a few new ideas too.
October

Savvy bakers make Christmas cake in October
Source: Christopher Elwell
Have you made your Christmas cake yet? If not, now's the time to get one in the oven! On their website, domestic goddess Nigella Lawson's team suggest you allow three months 'feeding time' to make a rich, mature cake to slice into on the 25th December.
Adding plenty of booze to your Christmas cake keeps it moist and builds flavour. Drizzle with cognac, bourbon or port - it's the alcohol that really makes a Christmas cake zing.
Jules from 'Butcher Baker Baby' plumps for homemade sloe gin in her recipe. You'll love how she uses small baked bean tins to make mini Christmas cakes!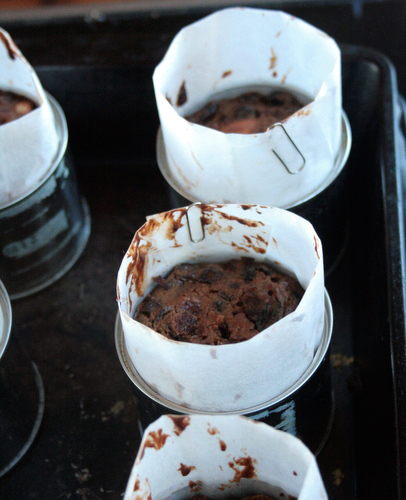 Baked bean tins are perfect for baking small cakes!
Source: Butcher Baker Baby
November

When do you make your Christmas pud?
Source: Shebeko
"I always bake my Christmas pudding around Bonfire Night because of the story 'When My Naughty Little Sister Was Good' by Dorothy Edwards", says Frances Auty on Facebook. In the story, Naughty Little Sister goes to Grannie's house on Bonfire Night because she doesn't like fireworks. There, she helps Grannie make a Christmas pudding.
However, the 5th November is a little early for some. Since Victorian times, the last Sunday before Advent (22nd November this year) has been Stir-up Sunday and the traditional day to make a Christmas pudding.
Dominic from The Belleau Kitchen made his Christmas pudding on Stir-up Sunday last year. For a twist on the traditional pudding bowl shape, Dominic's recipe uses a Bundt cake tin. We don't know if it will make it taste better but it certainly looks good in the photo below.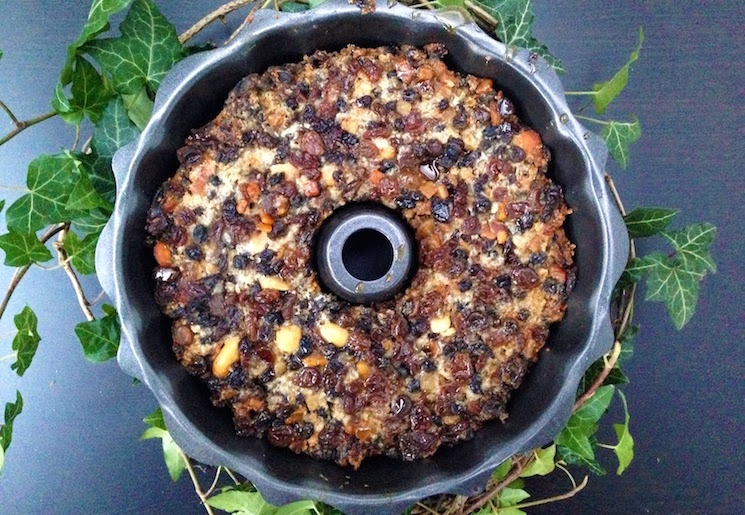 Dominic's gorgeous-looking Christmas pudding Bundt
Source: Belleau Kitchen
Warm mince pies with lashings of cream or brandy butter are the quintessential Christmas party food and you can leave baking them and the following treats until December.
Gingerbread biscuits shaped as stars, Santas, angels and trees are another sure-fire hit. The new Festive Family range from dotcomgiftshop includes the perfect cookie cutters for the job.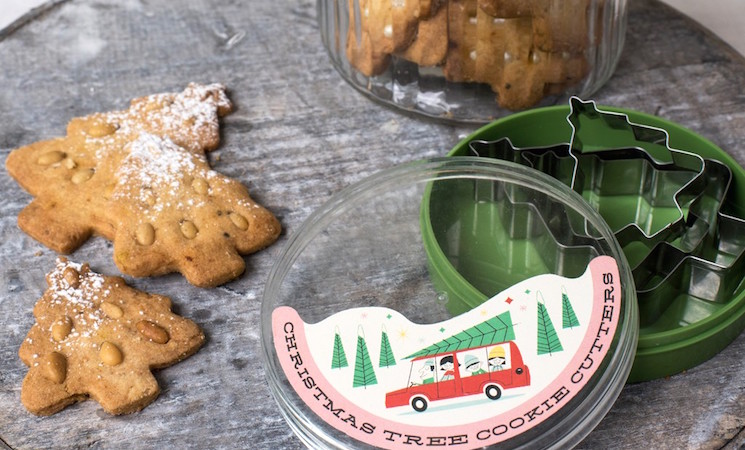 Pictured: Set of 3 Christmas tree cookie cutters - £2.95 From dotcomgiftshop's new Festive Family range
Need something chocolatey to keep the children happy at your Christmas party? Kids of all ages will love Kim from 'A Blackbird's Epiphany's' yummy pinecone cake. She sticks broken bourbon biscuits (the 'spikes') into a delicious ganache covered chocolate sponge.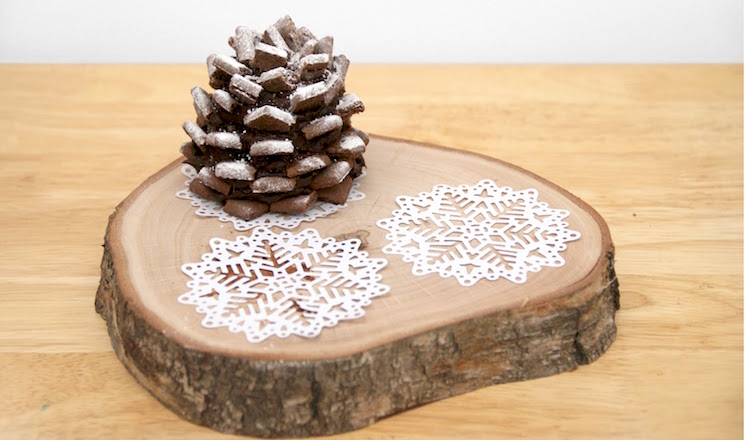 Kim's creative pinecone cake
Source: A Blackbird's Epiphany
You'll find lots of quirky Christmas baking ideas on Foodie Quine Claire's blog. These Christmas pudding teacakes are original, simple, and perfect for kids' parties!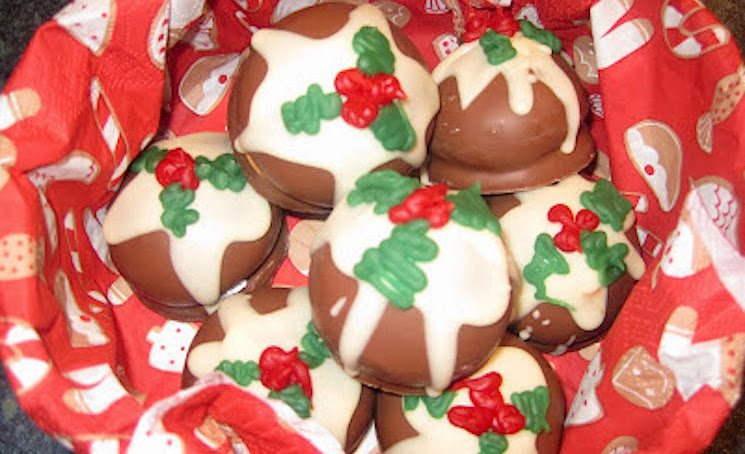 Foodie Quine Claire's Christmas pudding teacakes
Source: Foodie Quine
The last minute

Entering 'mild panic' mode on Christmas eve again?
Source: Ines Bazdar
If you're the kind of person who leaves things to the last few days then all is not lost. Why not give cook, blogger and organic gardener, James' last minute Christmas cake a try?
Make sure you've got everything you'll need for the Christmas baking countdown. Find gorgeous Christmas bakeware and table decorations here at dotcomgiftshop. Here's just a sample of the inspring festive baking products we offer: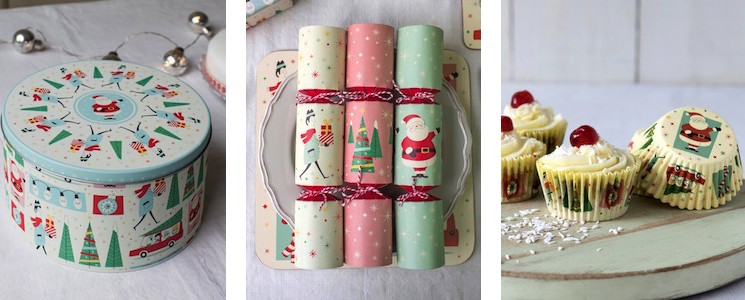 Pictured: Festive Family round cake tin - £7.95, Set of 6 Festive Family table crackers - £6.95, Set of 50 Festive Family cake cases - £1.95