9 notable travel blogs
Do you have wanderlust this autumn? Whether you're an intrepid explorer, city-break fanatic, or an armchair voyager, we've found some terrific travel blogs to inspire your next journey.
Prepare to be transported across the globe...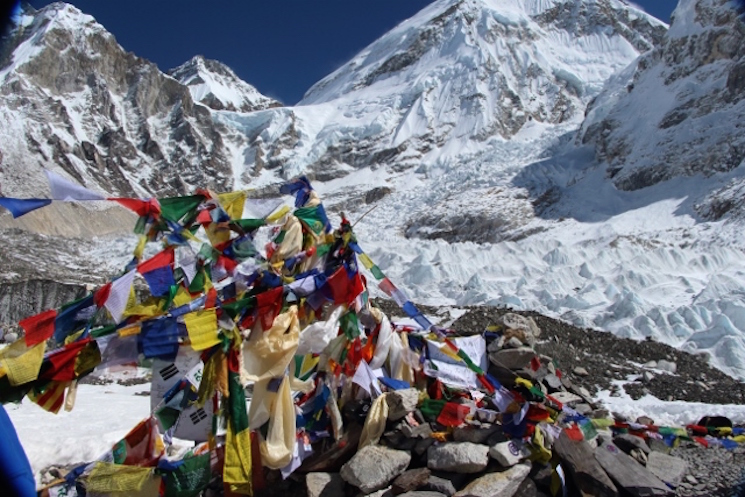 Prayer flags marking Everest Base Camp
Image: Adventure Mummy
The definition of an 'adventure mummy'? It's Carly, mum of two, who has hiked through the Picos de Europa, climbed Mount Kilimanjaro, and trekked to Everest Base Camp.
"The feeling of reaching Everest Base Camp is enormous and you feel very privileged to be there and proud of yourself for making it this far," says Carly.
Whether you're travelling with or without young kids, there's plenty of great advice on her blog. From child-friendly things to do in Rome to five things you have to do in Cuba, Adventure Mummy has the lowdown.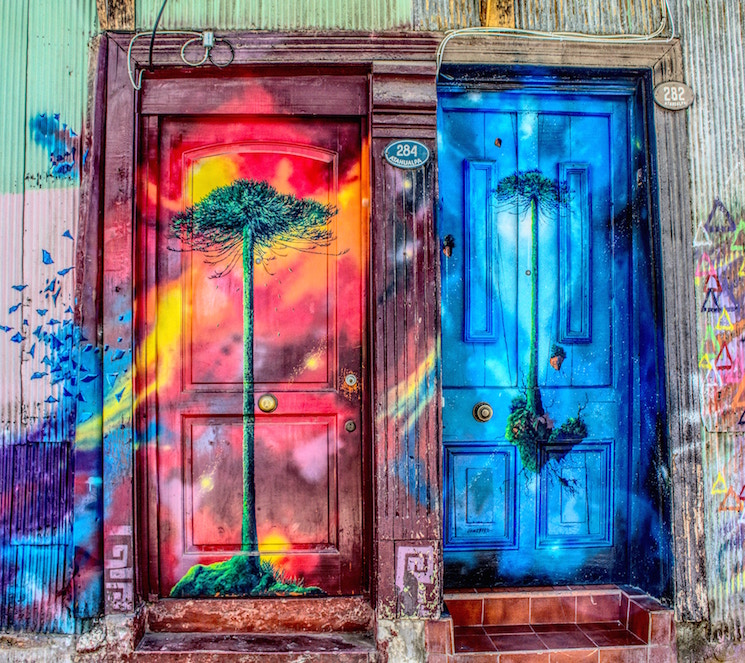 Street art in Valparaiso, Chile
Image: Luis Alfonso Orellana on Unsplash
When Hannah broke up with her fiancé, she set off on a South-American backpacking adventure with a camera in tow. And what an adventure she had! Being kidnapped in Chile, drinking rebellious tea and finding herself on Cola Canyon are just some of the highlights.
"We're on Earth for literally a blip of time. Let's make the most of it. Drink the coffee, eat the cake, run outside and explore this motherflippin' planet with me," urges Hannah Banana. We say: You're on!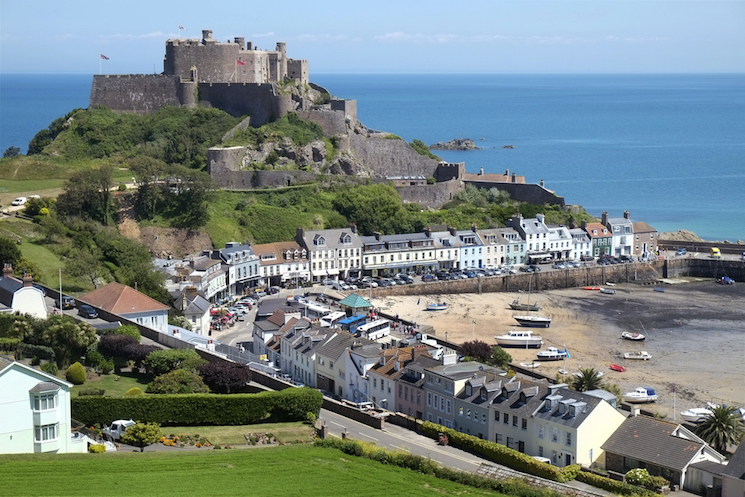 A rough ferry crossing to Jersey prompted some excellent advice on avoiding sea-sickness
Image: Shutterstock
Kara Guppy named her blog after daughter Eliza's favourite question: "Are we nearly there yet?" This mother of six lives in Dorset and blogs about family travels at home and away.
From surviving a rocky ferry journey with kids to 10 ways to save money on a Disneyland Paris trip, there is a whole host of family travel advice.
With an eye for a bargain, Kara is the expert in making the most of your travel budget: "I am always on the lookout for good deals on flights and accommodation and it is surprising just how much you can save".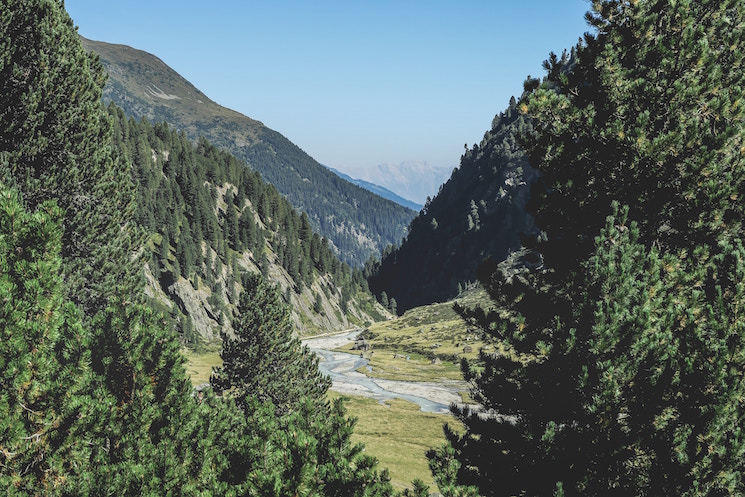 The Austrian Alps aren't just for ski season
Image: Paul Gilmore on Unsplash
Georgina calls herself a "flashpacker" - she takes short, last-minute trips to beautiful backpacker haunts. For those who like their creature comforts, the good news is that she avoids really low-budget backpacking but she still manages to get the most from her budget.
Georgina saw much of the world by cruise line as a child but feels she didn't get to see anywhere properly. Her mission now is to 'rediscover the world'.
Follow Georgina Does as she describes a whirlwind stay in beautiful Bali, a gentle adventure in the Austrian Alps and hostelling in Ho Chi Minh City.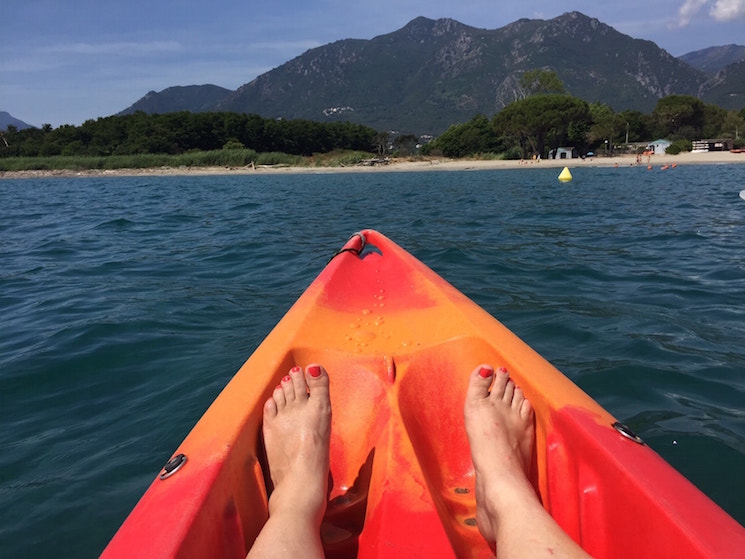 Canoeing in Corsica
Image source: Home and Horizon
"Cutting costs, not corners" is the motto of Lauretta, the travel journalist and blogger behind Home and Horizon.
She generously shares her insider knowledge of the best deals, new attractions and travel tricks through her regular 'travel hack' posts.
Read her advice on how to save £3K on a family holiday, making the most of a multi-generational trip and why she'd rather not fly and flop.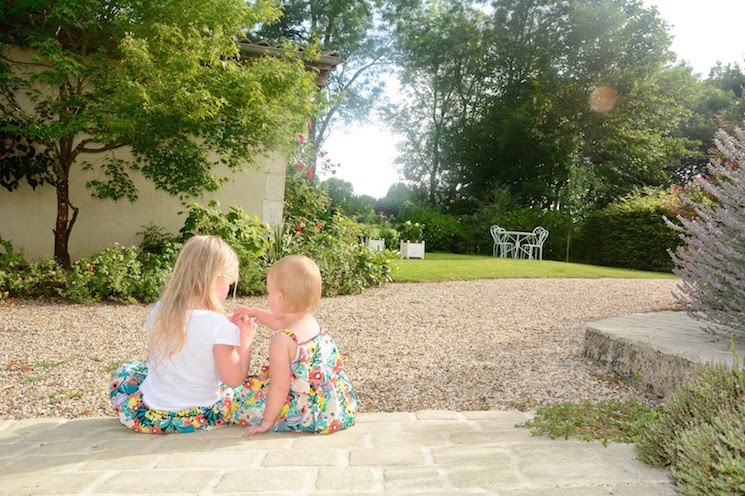 Kerry's daughters enjoying the evening sun in Bordeaux
Image: Kerry Conway
Blogger Kerry Conway writes about family life, motherhood, and family travel on her eponymous blog.
"Something a little different always appeals to us.. we're always up for trying new things whether it be food or hotels!"
Her family love getting out and about. Read her top tips for visiting Legoland with pre-schoolers, browse her child-friendly tour of the UK and learn her top travel tips for Paris virgins.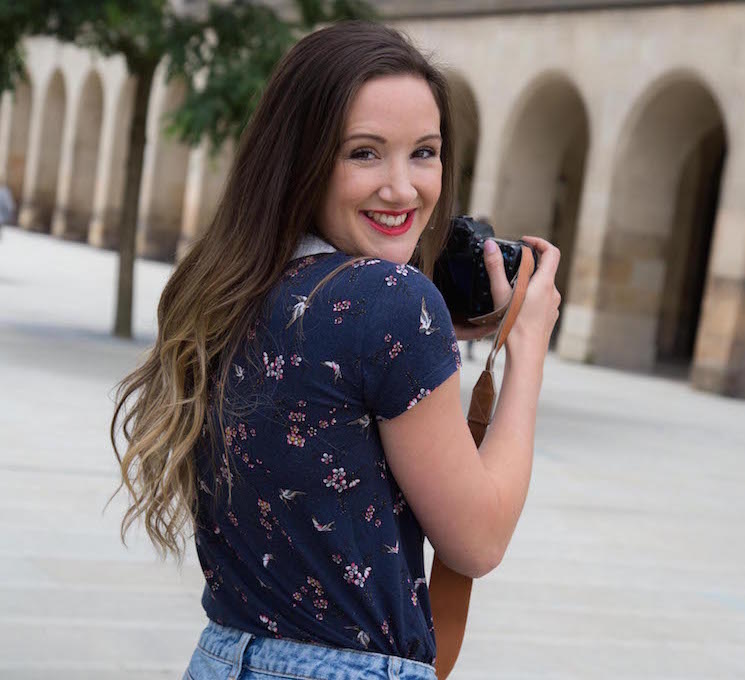 Monica of The Travel Hack shares tips to make luxury travel more affordable
Image: The Travel Hack
The Travel Hack is a "stylish adventure blog" written by seven expert travel bloggers. With a wide range of lifestyles and interests, from family travel to "glampacking", the bloggers offer something to captivate any traveller.
What unites the team is a shared vision: "We believe luxurious travel can be affordable and isn't just for the rich," writes founder and editor, Monica.
Discover 25 restaurants worth travelling the globe for (and find out what to order when you get there), free things to see and do in Budapest and how to wear a kimono.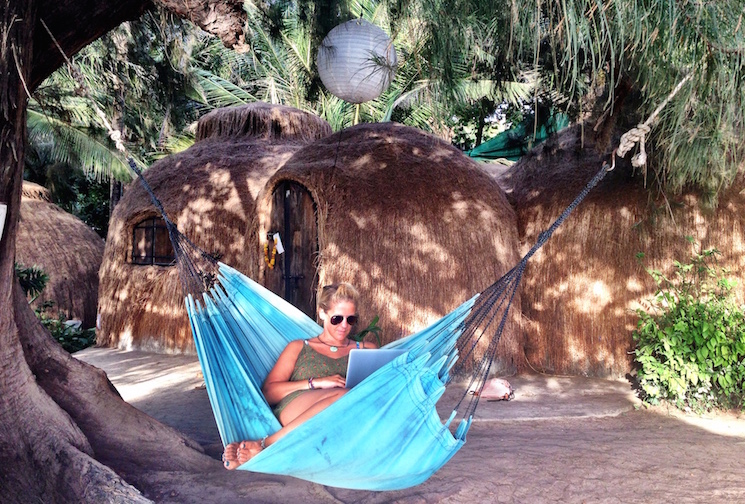 Travel blogger Vicky 'hard at work'
Image: Vicky Flip Flop
Vicky is addicted to travel. A full-time travel blogger, she shares her eclectic experiences with followers of her blog, Vicky Flip Flop.
From staying at a raw food vegan camp in Mexico, to sailing around the Philippines and driving the Pacific Coast in a Ford Mustang, Vicky has had some amazing adventures.
For those of you with full-time job commitments, there are plenty of posts on festivals, city breaks and short-haul trips: "I know what it's like to have just 25 days to play with each year, they're precious, so I want you to get as much out of your holiday as you can."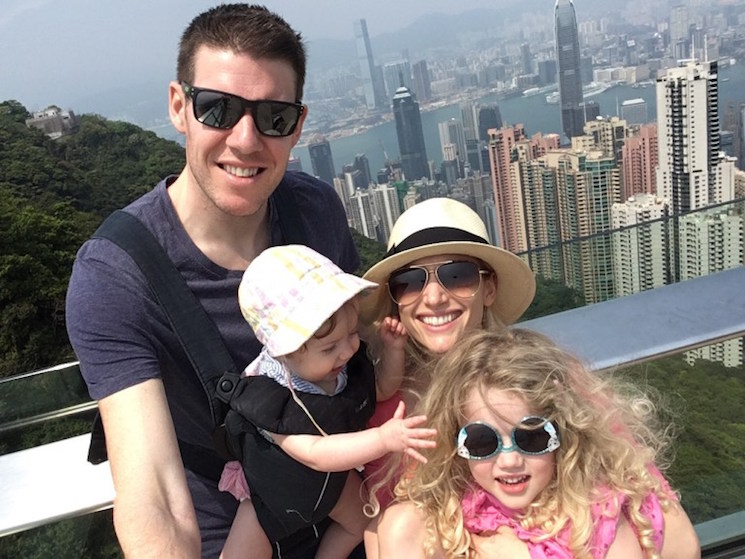 Family selfie at Victoria Peak, Hong Kong
Image: Wander Mum
Self-confessed travel junkie, Elizabeth, is a blogger, journalist and mum of two who is "trying to prove you can still travel the world with children in tow".
And her blog, Wander Mum, does just that. Elizabeth and husband, Cal, explored Asia, the Middle East, Europe and the US with their first child, and are now adjusting to travel with another little one.
"We believe in making the most of everyday and helping our children get the most out of life and experience as much of it as possible," she writes.
Have these bloggers given you the taste for adventure? Tell us about your travels on our Facebook page. And if you're just about to set off somewhere new, bon voyage!