What's in your jumbo bag?
We asked you what kind of unique treasures and everyday bits you store in our iconic jumbo storage bags. Here's what you shared with us!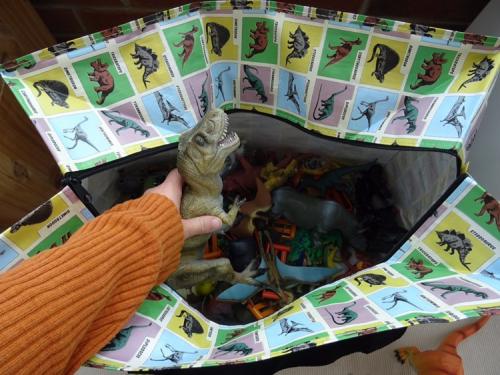 Photo courtesy of Northumberland Family Diaries
Product shown: Prehistoric Land jumbo bag, £4.95
Bethanie of Northumberland Family Diaries uses the Prehistoric Land jumbo bag to store her son Charlie's dinosaur toys. 
"The space in them is fantastic and I just love the designs."  

— @northumberlandfamilydiaries
Photo courtesy of Northumberland Family Diaries
Product shown: Prehistoric Land jumbo bag, £4.95
We just love how the Prehistoric Land illustrations all over the bag match so well with Charlie's many dino toys!
Aside from being multifunctional and sturdy, our jumbo bags come in a range of signature Rex London prints, so you can always find one to suit your home style or the little ones' interests.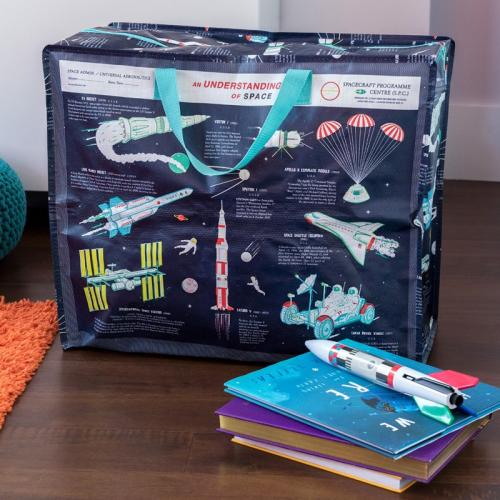 Product shown: Space Age jumbo bag, £4.95
The Space Age jumbo bag, for example, is great for storing space-themed toys or science books.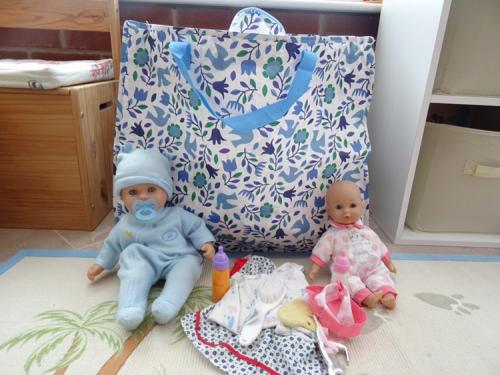 Photo courtesy of Northumberland Family Diaries
Product shown: Folk Doves jumbo bag, £4.95
Bethanie also uses our Folk Doves jumbo storage bag to store her daughter Phoebe's dolls. This gorgeous print is perfect for a nursery or playroom that's bright and airy.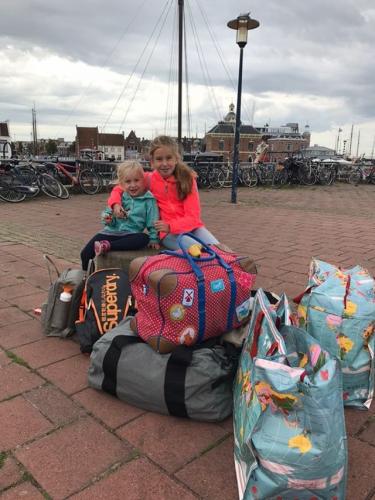 Photo courtesy of @tjitskescheepstra
Product shown: World Map jumbo bag, £4.95
While these recycled bags are most commonly used for home storage, many of you also use it as travel bags for family holidays and camping trips. With sturdy nylon handles, they're excellent for moving house as well.
"Moved my daughter's possessions to her uni digs in them!"

— @nikjclarke
One of the favourite things that we've come across is Carla's decade-old collection of our jumbo bags filled with family memorabilia.
"They're filled with kids' artwork / school work and baby clothes mainly. I've used them as memory bags… the standard memory box can't cope with my mum hoarding!"

— @thelittlehousewithpinkdoors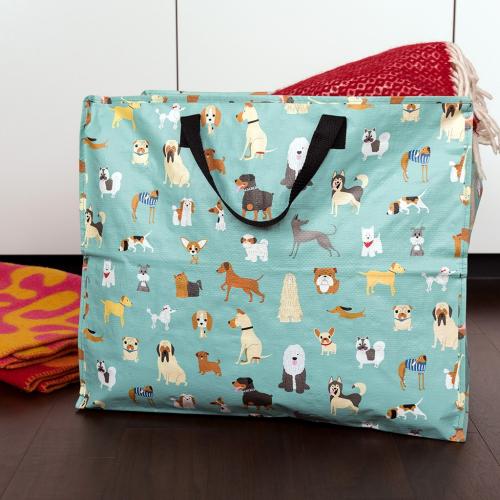 Product shown: Best in Show jumbo bag, £4.95
Aside from storing the usual bedding, laundry, and bulky wardrobe, we love that some of you have also used them to store bits from your small businesses and hobbies. 
"They are superb bags. I use them for carrying and storing jewellery for my craft business."  

— @jtlaconnolly

"I bought these lovely bags to house my knitting wool stash as I am moving, and they are excellent." 

— @flossijay 

"These bags are wonderful as I can put all my knitting projects in them."

— @amanda.hodginkson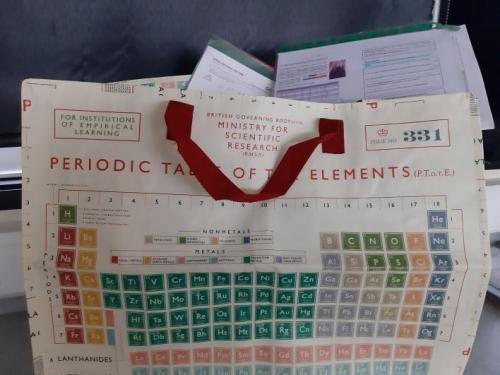 Photo courtesy of @andamookalou
Product shown: Periodic Table jumbo bag, £4.95
One teacher also shared a very practical use for them: carrying test papers that need marking. The Periodic Table design is excellent for science teachers, while geography teachers naturally prefer the World Map print. 
Other fun and practical uses you've shared with us: 
For storing fancy dress clothes
Keeping summer outdoor cushions tucked away during winter
For storing reusable nappies
For storing spare bedding
Keeping Christmas decorations organised
Hiding wrapped Christmas gifts
Using as a supermarket shopping bag 
Using as a boot tidy 
What else do you keep in your jumbo storage bags?
One cheeky customer answered: "my son!" 
That's definitely not the first time some little ones have tried getting away with hiding inside one of these huge bags!
Share what's in your jumbo bag by tagging us @RexLondonUK. Here's some inspiration on how to organise your whole house using these super handy bags. Or if you already know what you want to use them for, explore our newest designs.
 
Share: