Make the ultimate Mother's Day breakfast
Monday 03 March 2014 | clare

Image source: Ivonneweirink
Nothing says Mother's Day like breakfast in bed, but how do you make the perfect spread? Here are some tips and tricks so that you can make that Mother's Day breakfast extra special!
The tray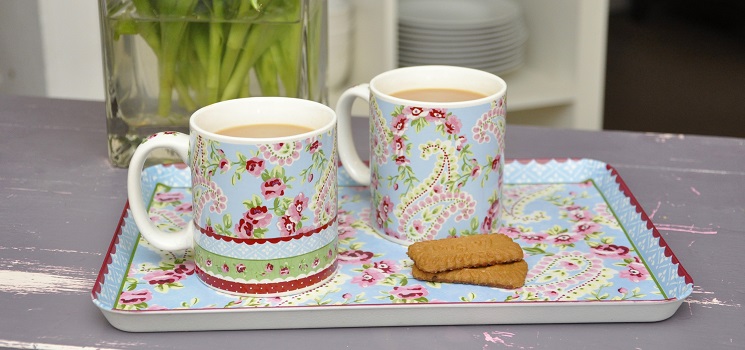 Pictured: Paisley Park Snack Tray - £4.95
First things first, start with the tray. You could buy a pretty tray especially for the occasion, but make sure it has high sides and handles so you can carry everything securely.
Another great idea is to turn a picture frame into a tray. You can cover the backing board with pretty paper, or stick on some hand drawings and a message to your mum, so when she's finished eating she'll still have a personalised gift!
The food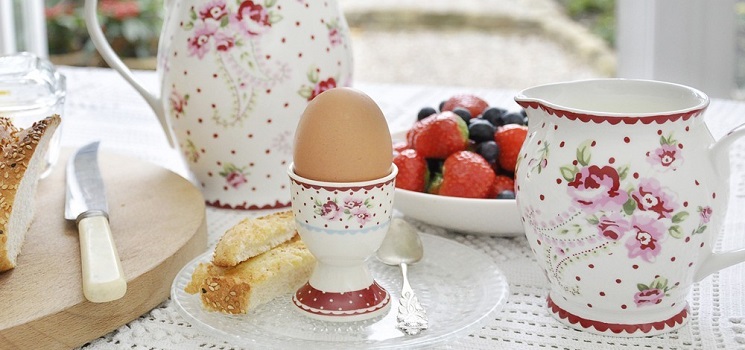 Pictured: Paisley Rose Egg Cup - £2.95
When it comes to the breakfast, try to go for something you've made before. Burnt toast and raw eggs may be a Mother's Day cliche, but she'd much rather be given something edible!
Eggs are traditional Mother's Day fare, and you can make the best tasting scrambled eggs by flavouring them with salt, pepper and butter, and serving them up on toast or a scrummy toasted bagel. Alternatively, pop a boiled egg in her favourite egg cup and serve it up with soldiers!
The drinks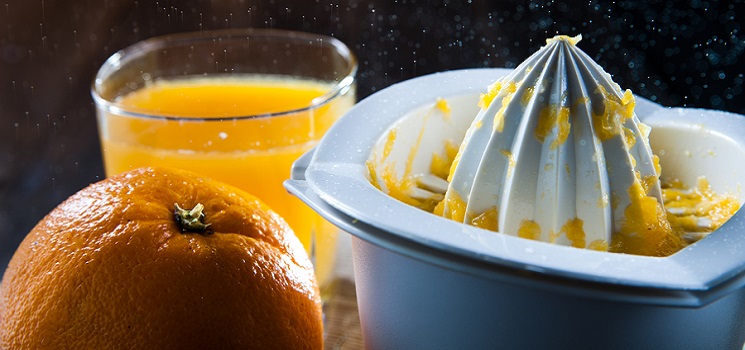 Image source: Thepiwko
You can't beat a fresh glass of orange juice in the morning, so why not get your hands on a juicer and squeeze your own? Two or three good-sized oranges will give you a healthy portion, and you can leave the pulp in or filter it out depending on what mum likes.
Don't forget to make her favourite morning cuppa too. It's a good idea to carry the drinks up to her separately, so they don't spill into your specially personalised tray!
The decoration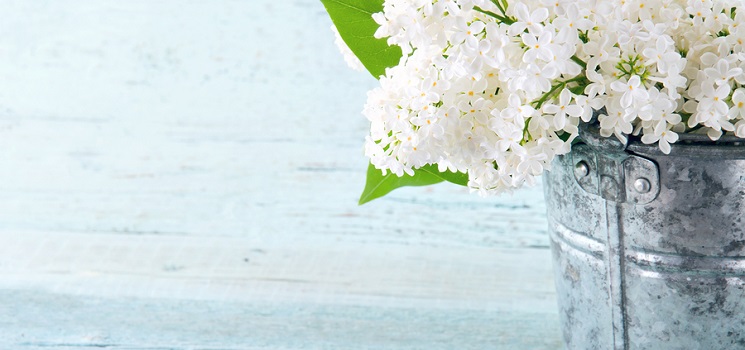 Image source: Anna-Mari West
No breakfast in bed is complete without a little decoration, and you can't get better than a bunch of fresh flowers. It doesn't need to be a huge bouquet - you could pick some small blooms from your garden - but remember that lilacs and roses symbolise motherhood.
Use a sturdy jar or candleholder as a vase, as you'll be carrying it on the tray and you don't want it to fall over! If you're feeling really adventurous, you could even decorate the vase with paints. Finally, pop a napkin on the tray and serve up your ultimate Mother's Day breakfast!
After breakfast, don't forget to surprise her with a gorgeous gift and then tell her to put her feet up for the rest of the day. Happy Mother's Day!