Your best and worst Mother's Day gifts!
Tuesday 03 March 2015 | clare
Going Mother's Day shopping? Thanks to our recent survey, we've discovered what mums really want!
We asked you for the best and worst Mother's Day gifts you've ever received, and you told us about perfect presents and absolute howlers. Here are our favourites!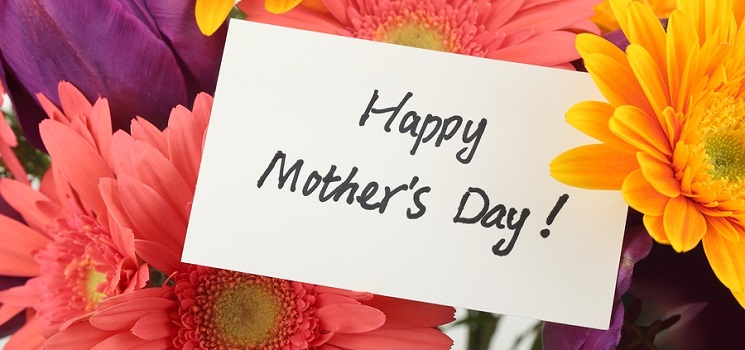 Image source: Liang Zhang
What is the best Mother's Day gift you've ever received?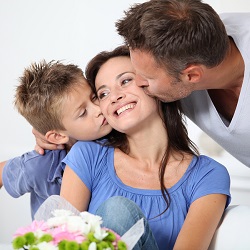 1. A homemade card from my son. It said, "Thank You, Mum" on the outside and inside it said, "for matching our socks into pairs."
2. My husband took the kids out for the day and left me home alone with a box of chocs and a new book.
3. Three years ago when I was in New Zealand with my son and daughter. It was the first time we were all together in 20 years.
 4. A greetings card in which my husband recorded my 2 year old daughter saying, 'Love you, Mummy'. It plays when you open the card and I still listen to it every now and then. Makes my heart melt.
 5. A DVD that my ex-husband filmed of my daughters when they were small, thanking me for all the things I did for them. Priceless!
 6. A CD of my son singing, "Twinkle twinkle little star" when he was 3 years old.
 7. Vouchers for a tattoo of my kids' names that I had wanted for years.
 8. My son coming home from Iraq.
 9. Dinner on the Orient Express.
 10. High tea at the Ritz.
What is the worst Mother's Day gift you've ever received?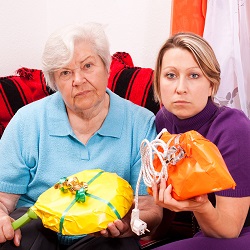 1. Petrol station flowers exactly like the ones my husband bought for his own mum!
 2. When my husband left me with the children and had a day out with his friend.
 3. A necklace which was identical to the one they bought me the previous year.
 4. A teddy with "Nan" on it, bought in haste by my husband. I am not a nan!
 5. The wrapper from some chocolate, thoughtfully eaten for me!
 6. A bunch of flowers from my eldest daughter. I have hay fever.
 7. A night out with my mother-in-law.
 8. Pink poo bags for the dog.
 9. An Alex Salmond mask.
 10. A toilet brush.
Don't give your Mum an awful gift this year - treat her to something special from DotComGiftShop!