Rex London's green initiative
As customers and consumers become more environmentally aware, the demand for eco-friendly and ethical products has increased exponentially. We've listened to this feedback and made major inroads when it comes to the elimination of single-use plastic in both our products and logistical processes. Over the past year, staying environmentally aware has become a key a priority for us as a business.
What this philosophy means in practice, is the introduction of 100% recyclable product packaging, an ever growing range of plastic-free products and a plastic-free packing process in our warehouse. In April 2018 we were also proud to receive an FSC certificate confirming that all of the latest paper products we stock are certified and sustainably sourced.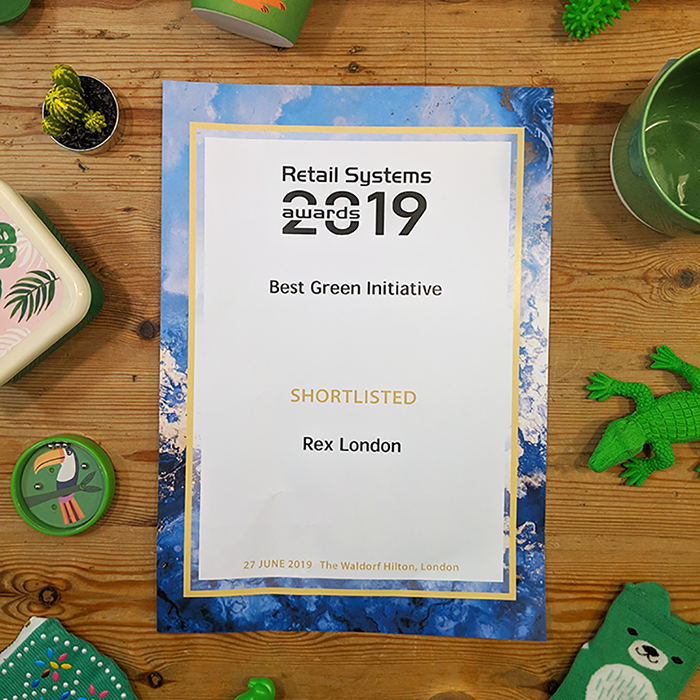 Plastic-free packaging
The majority of our product offering now comes in cardboard packaging and our goal is always to use sustainable, recyclable material whenever possible. When plastics are unavoidable, we make sure that our suppliers use recyclable PET plastic rather than PVC, ensuring consumers have the best possible opportunity to dispose of packaging responsibly.
Made from recycled material
12 years ago, we took the first step of our green initiative when we introduced the original range of Jumbo Storage Bags. Made from 90% recycled plastic bottles, the Jumbo bags were quickly joined by smaller storage bags and shopping bags also made from recycled plastic. These bags have since proved to be best selling items and we are now well known within the industry for providing high quality, environmentally sourced storage solutions.
In 2015, we turned our attention towards sustainably sourced materials and added a collection of bamboo tableware to our product offering, providing an eco-friendly alternative to our pre-existing melamine range. 2019 will see an expansion of our bamboo range as well as new children's toys constructed from sturdy cardboard rather than plastic.
The future 
Operating as an online business, we dispatch hundreds of customer orders per day. Having already replaced plastic air bags with brown paper, by the end of 2020 we will have removed the use of plastic entirely from the packing process. All customer orders will be dispatched in recyclable PET bags or cardboard boxes secured with biodegradable paper tape.
Looking forwards, environmental responsibility will continue to be a priority as we reduce our plastic consumption, embrace recycling and provide our customers with high quality eco-friendly goods.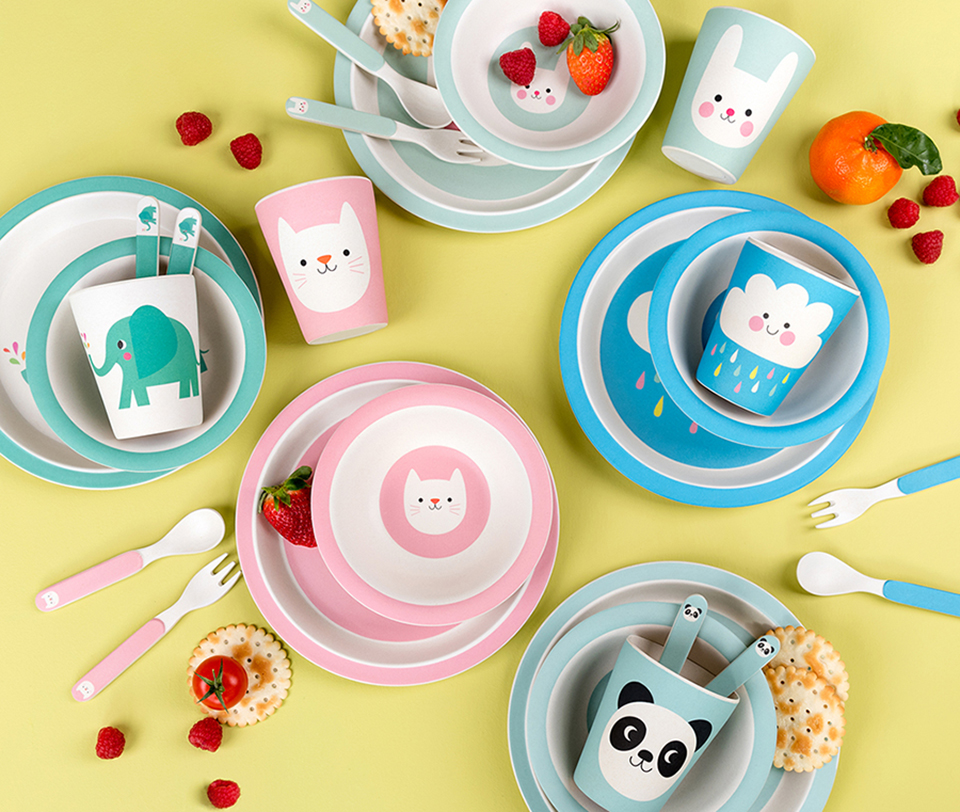 Children's bamboo tableware