Wednesday 12 October 2016 | dotcomgiftshop
Paper Christmas Wreath Tutorial
Get crafty for Christmas! This year, why not make your own decorations? It's a great way to get into the spirit of the season with the whole family.
Bloggers Tia and Laura, from the excellent Little Button Diaries, have made a fabulous festive wreath (see below) using dotcomgiftshop papers, ribbon & lights. Read on to discover how to make your own.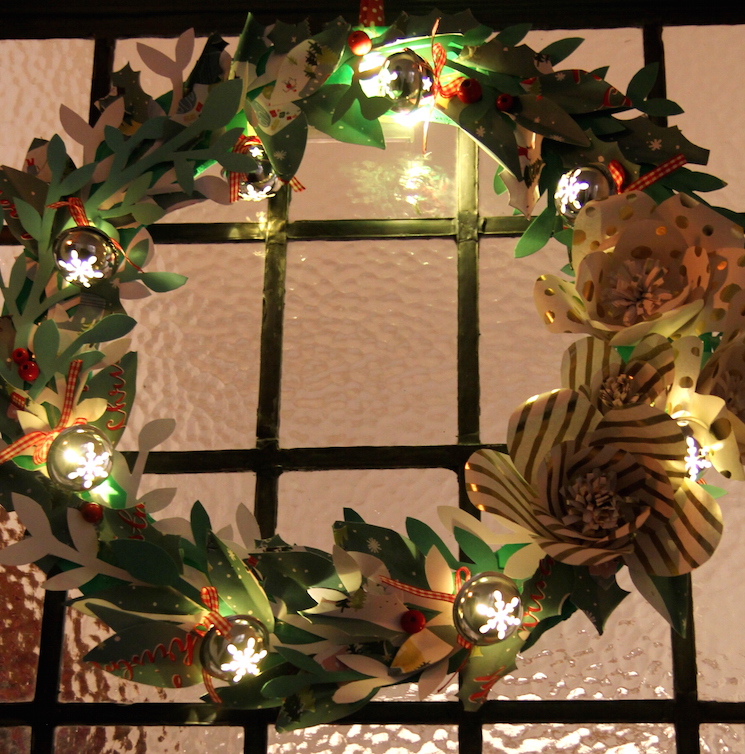 Tia & Laura's Christmas wreath 
This pretty paper wreath will welcome Christmas guests in with a sparkle. Bells and twinkly lights are hidden among paper leaves and flowers. We've made a large wreath for a door, but you could also make a smaller version with battery-operated tealights for a table decoration.
You will need:
    •    Wrapping paper (we used a sheet each of Gold Confetti, Christmas Wonderland, Gold Stripes)

    •    A1 piece of foam board

    •    Green acrylic paint

    •    Craft knife

    •    Double-sided tape   

    •    Strong glue

    •    PVA glue

    •    Red wooden beads

    •    Red ribbon 

    •    LED Sleighbell Christmas Lights

    •    4 or 5 sheets of A4 white and green card in different shades 

Step 1 - Make the base
Begin by cutting the foam ring base. Draw a circle with a diameter of about 16in. Next, draw a circle about 2 inches smaller inside that to create a ring. The base will mostly be covered so this doesn't need to be too neat. Cut out the ring and paint green, then leave to dry.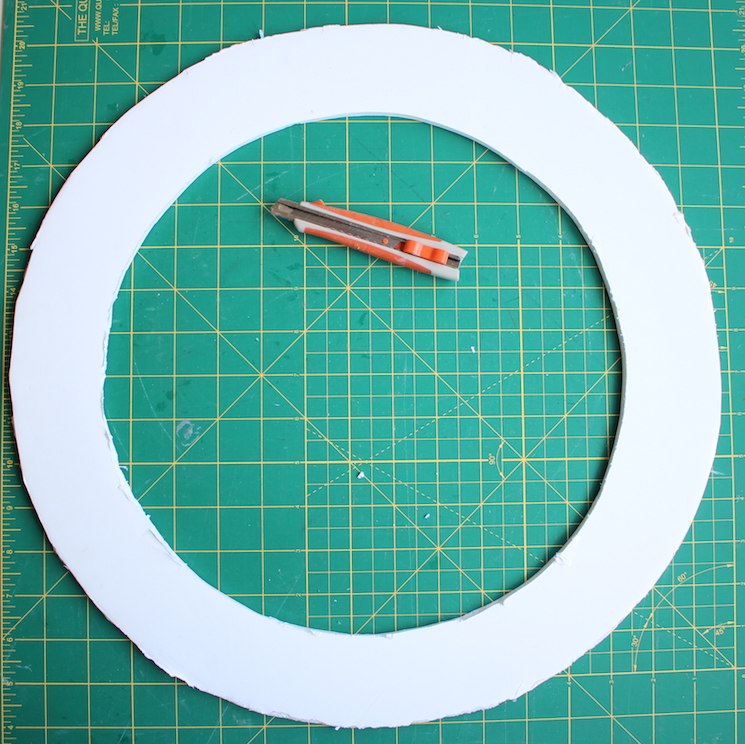 Start with a foam ring base

Paint the base green
Step 2 - Make the laurel branches
Draw laurel leaves on curved branches onto a sheet of card and cut out (see the image for inspiration). For speed, you can tape a few sheets together to cut several layers of leaves in one go. Win! You will need about 6 branches.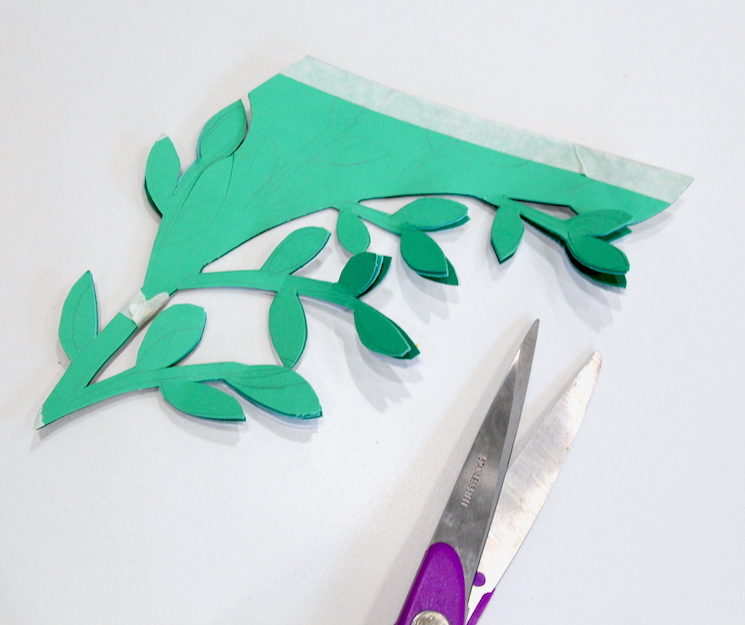 Draw laurel leaves on curved branches and cut out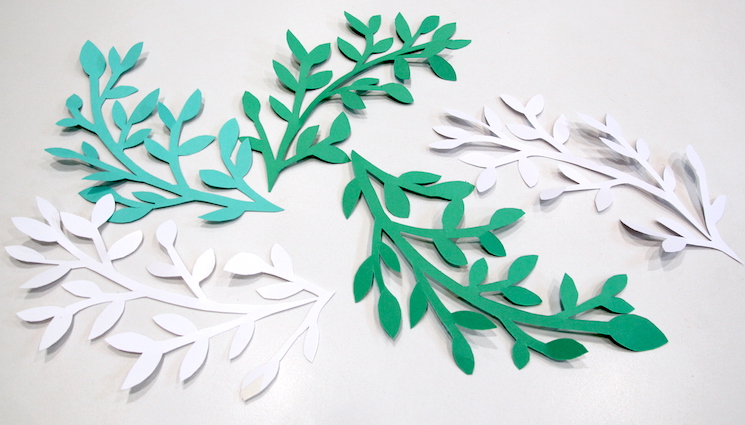 Six laurel leaf branches
Step 3 - Make the leaves
Now for the leaves. Fold a piece of green wrapping paper in half and glue together using PVA, so that the print is on both the front and back. Leave to dry, then cut small holly and plain leaf shapes from the paper, about 2-3in long. Fold down the centre of each leaf. You will need about 30 leaves.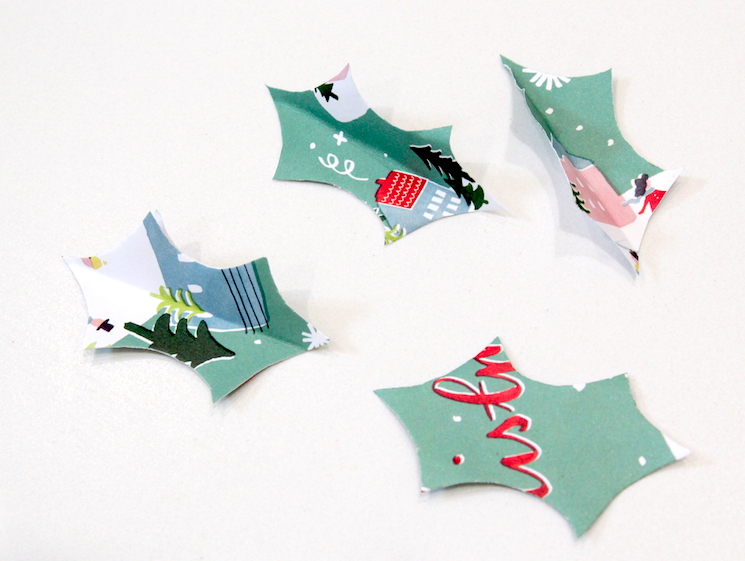 Christmas wrapping paper cut into holly leaf shapes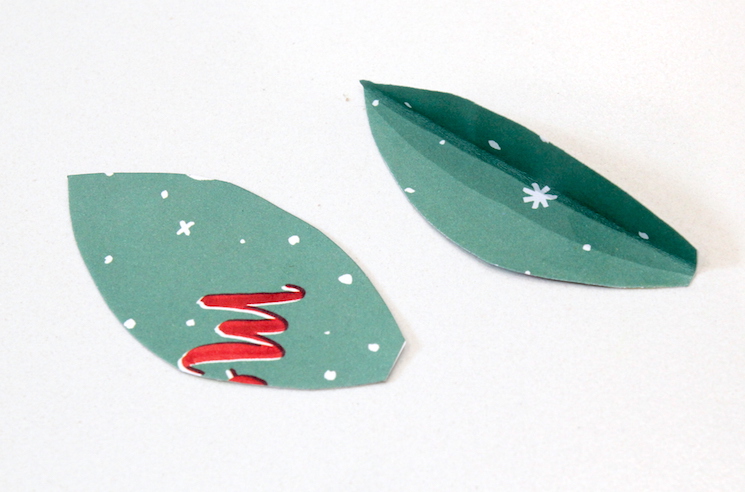 Plain leaf shapes made from Christmas wrapping paper
Step 4 - Make the petals
To make a paper flower you will need 10 petals. Draw and cut 5 that are about 3in high and 5 that are about 2in high (for a smaller flower, the petals should be about 2in and 1.5in). Curl the top of each petal between your fingers. At the base of each petal, cut a 3/4in long slit to create 2 tabs.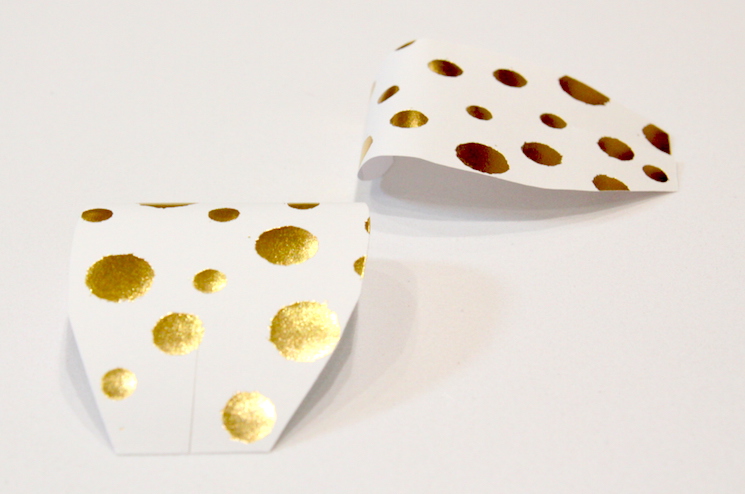 Paper flower petals
Step 5 - Create the flowers
For each petal, overlap one tab over the other and glue (or double sided tape) together. This should give your petal a nice curve. Now, glue the large petals together at the base. Repeat this with the smaller petals, and glue these inside the bigger ones.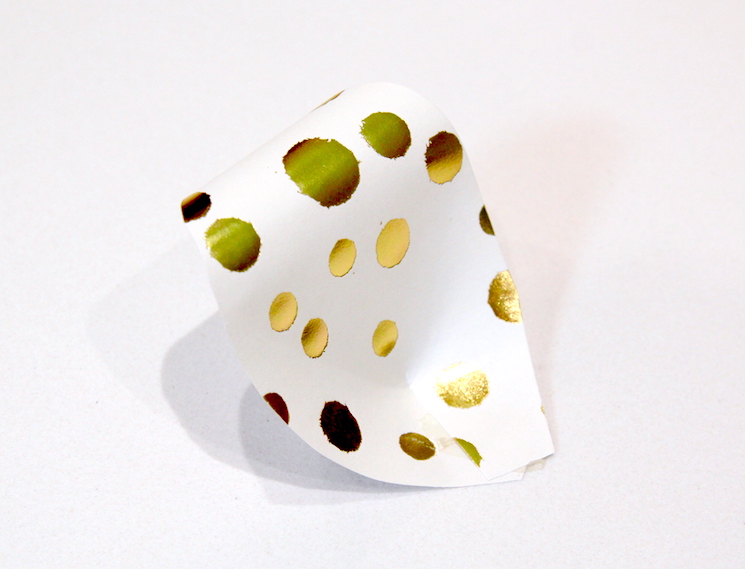 Give your paper flower petals a nice curve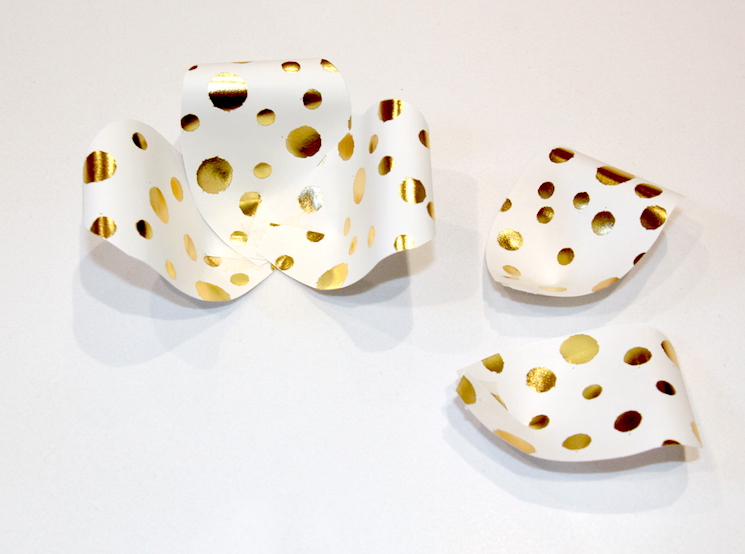 Glue the petals together at the base

Et voila! One paper flower!
Step 6 - Add the flower centres
For the centre of the flower, take a 6in x 2in strip of paper and fold in half lengthways. Cut snips all the way along the folded edge, almost down to the bottom, to create fringing. Add a line of glue along the un-snipped edge and roll up. Separate them out a little with your fingers then glue inside the flower.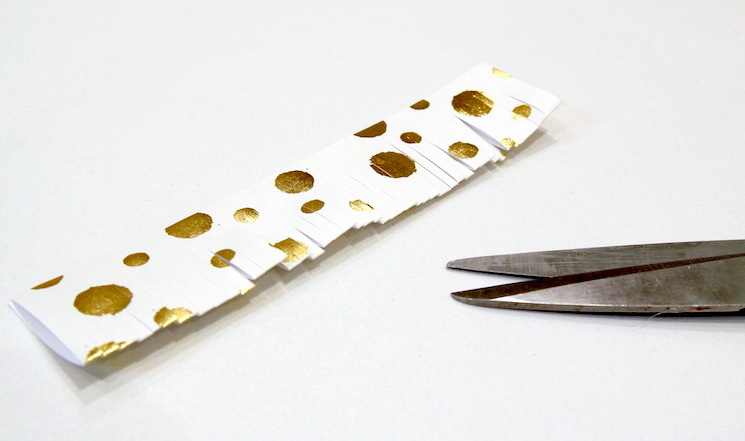 Cut snips in folded paper for a fringe effect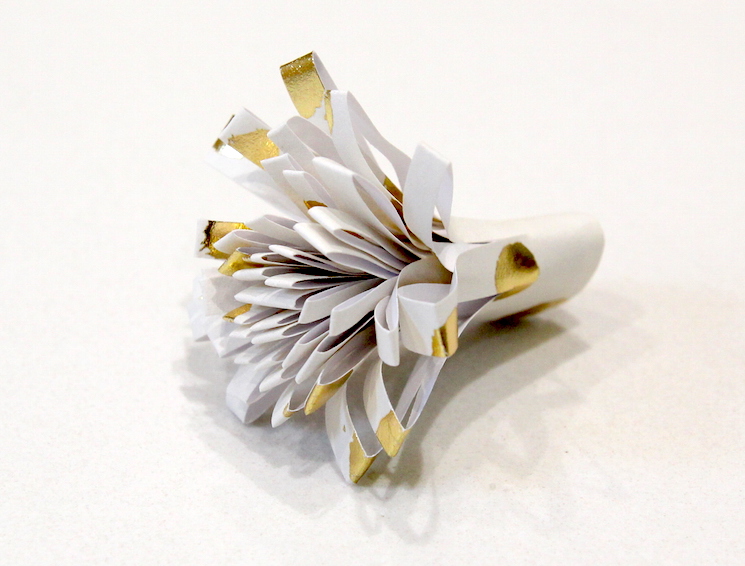 Roll up to make the flower centre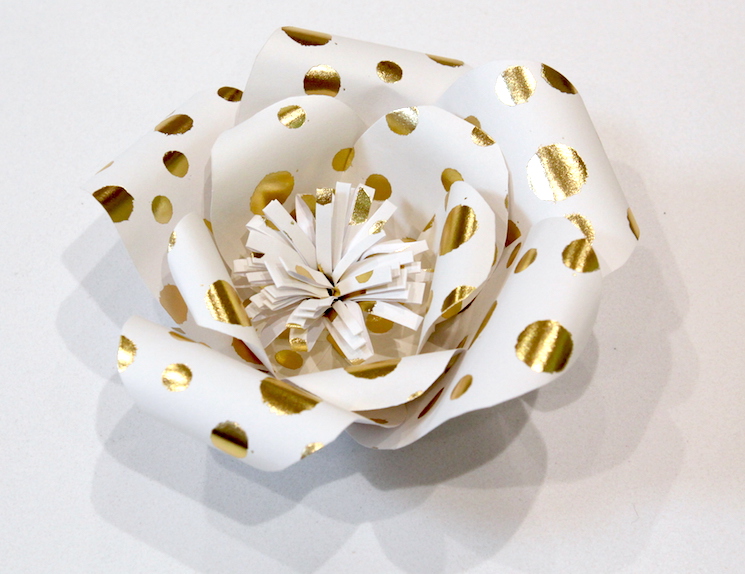 Glue the flower centre to the petals
Step 7 - Begin assembling the wreath
To assemble the wreath, put strips of double-sided tape around the centre and lay the sleigh bell garland on top. Add another layer of double-sided tape on top of the wires of the garland and lay the laurel branches on top.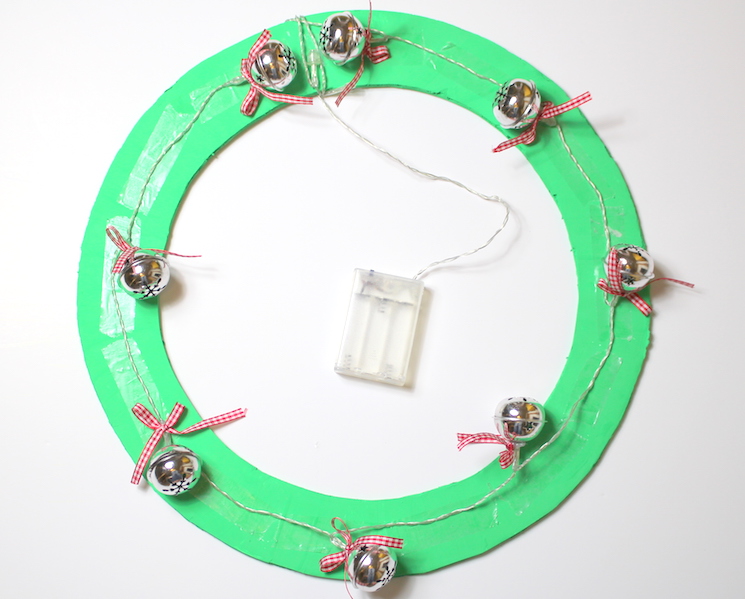 Add a String Of 10 LED Sleighbell Christmas Lights to the foam base.

Tape the laurel leaf branches to your wreath
Step 8 - Add flowers and leaves
Tape the flowers on in a small cluster on one side of the wreath. Tape the leaves onto any gaps in the laurel branches. Make sure they are all going in the same direction. Use strong glue to attach a few beads for berries.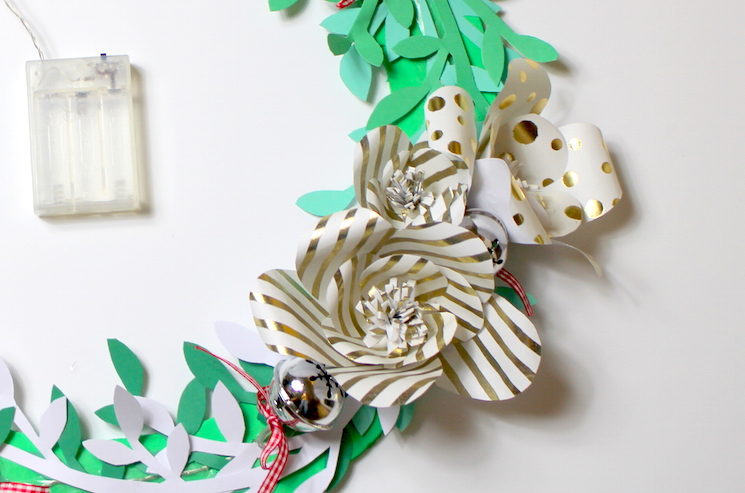 Add the paper flowers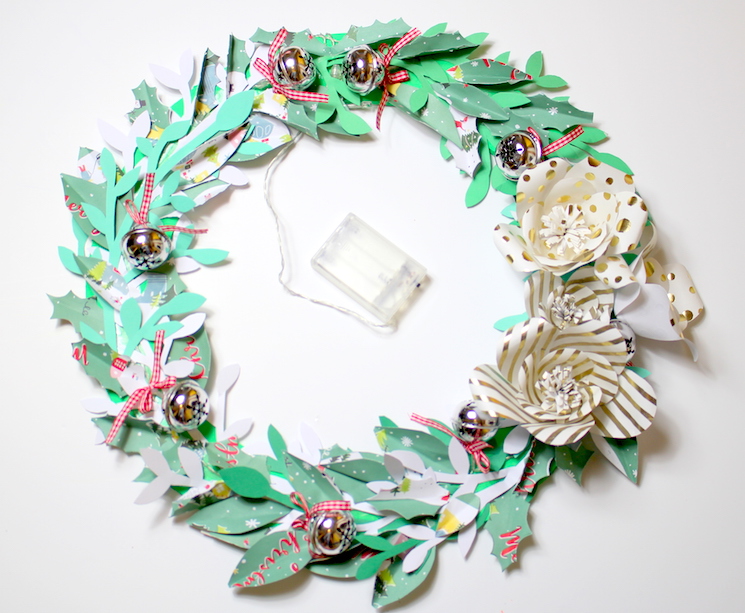 Glue the holly and plain shaped leaves to the wreath
Step 9 - Hang your wreath
Cut a length of ribbon to hang the wreath. Fold into a loop and secure with tape on the back of the wreath at the top. Tape the battery pack onto the back of the wreath to tuck it away.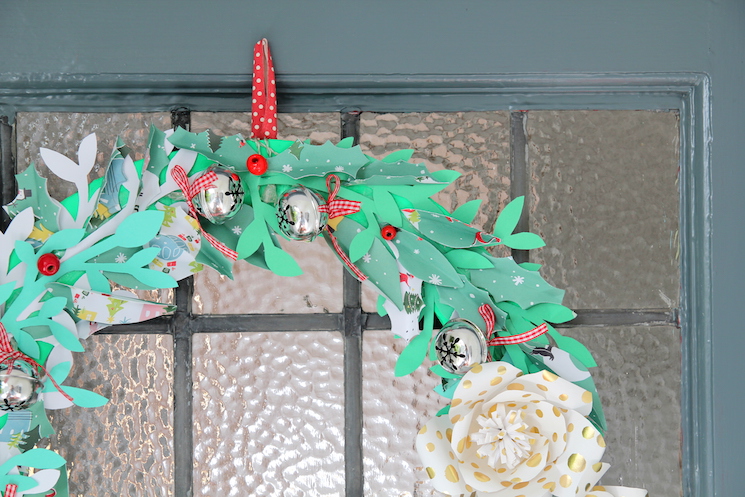 Add a ribbon for hanging your wreath up
Ta Dah!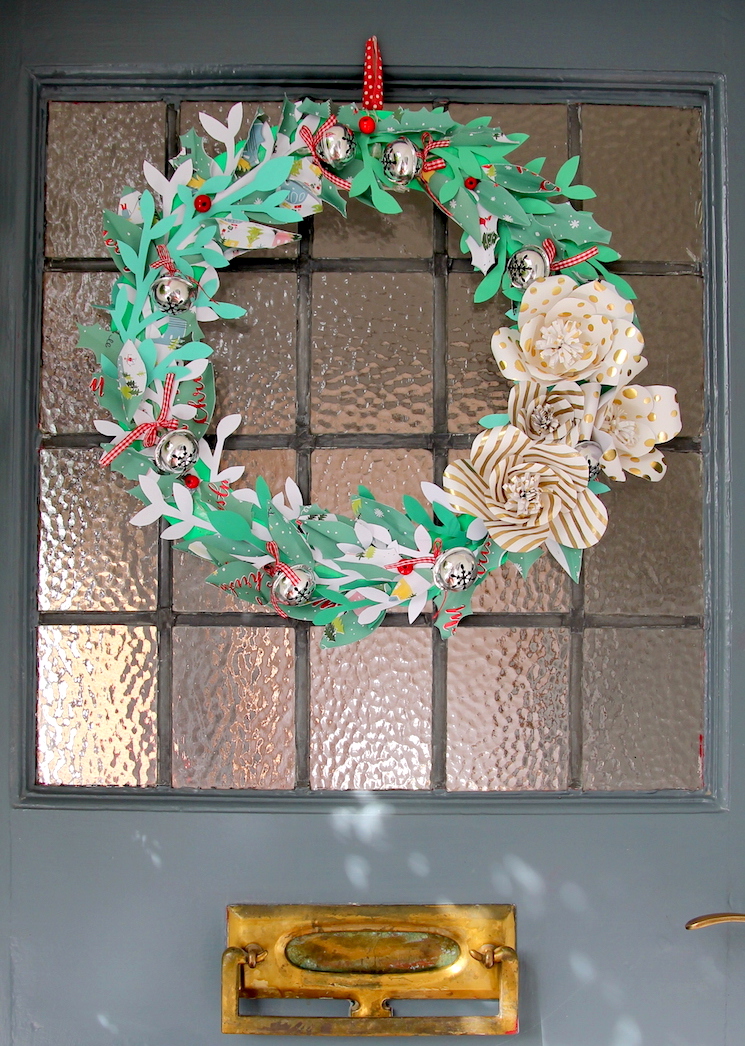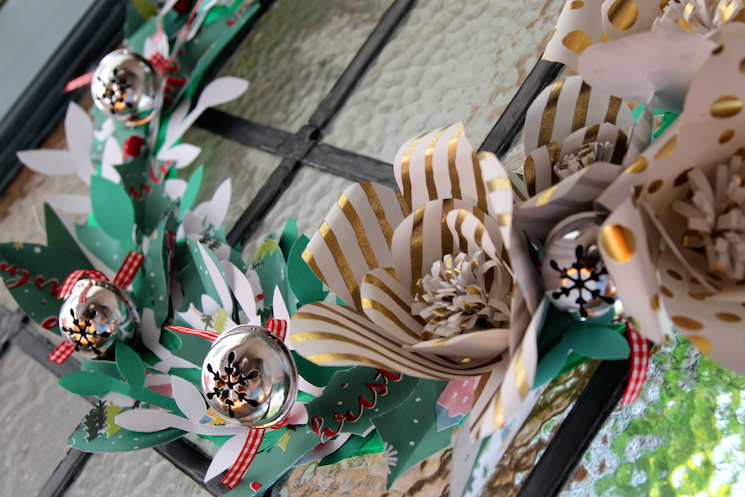 For more crafting ideas visit Tia and Laura's blog Little Button Diaries or you can follow them on Pinterest and Instagram.
Make your own wreath
Ready to make your own Christmas wreath? Find the items that Tia and Laura used to make theirs here at dotcomgiftshop.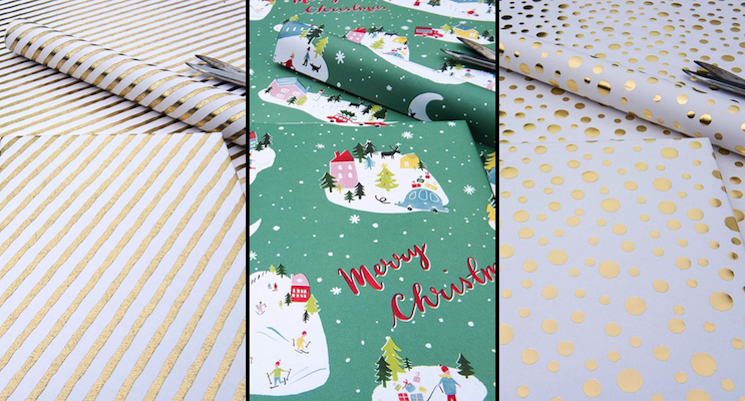 Wrapping papers pictured above (from left to right): Gold Stripe - £8.95, Christmas Wonderland - £6.95, Gold Confetti - £8.95.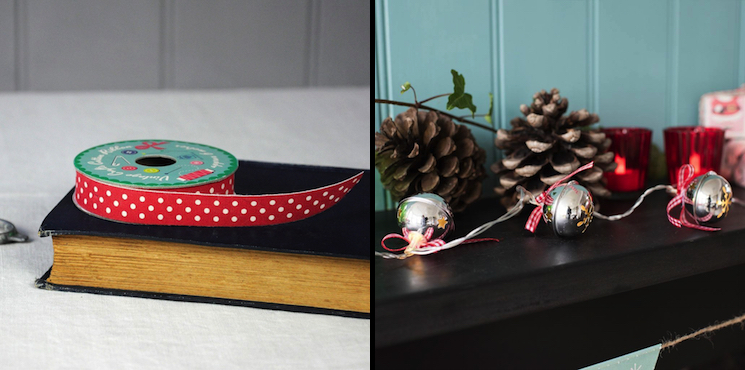 Pictured above (from left to right): Vintage Crafts Cotton Ribbon Red & White Polkadots - £2.95, String Of 10 LED Sleighbell Christmas Lights - £12.95.