Behind the Design: Nordic Christmas
Friday 18 October 2019 | Rachel.McCarty
Nadia is one of our in-house designers here at Rex London and is the creative mastermind behind our newest festive design, Nordic Christmas. Here she explains what went into bringing this pretty seasonal print to life.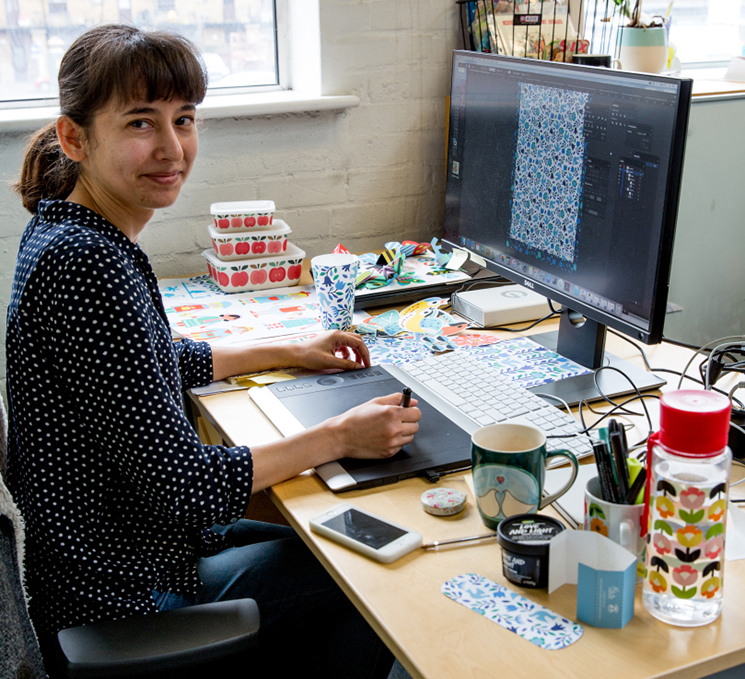 Nadia Taylor. Photo credit: Antonia Attwood
What inspired the design?
I was really happy to be asked to design our new Christmas print. I am always inspired by nature, the seasons, and the clean lines in Scandinavian design, so I tried to feed all these elements into this design.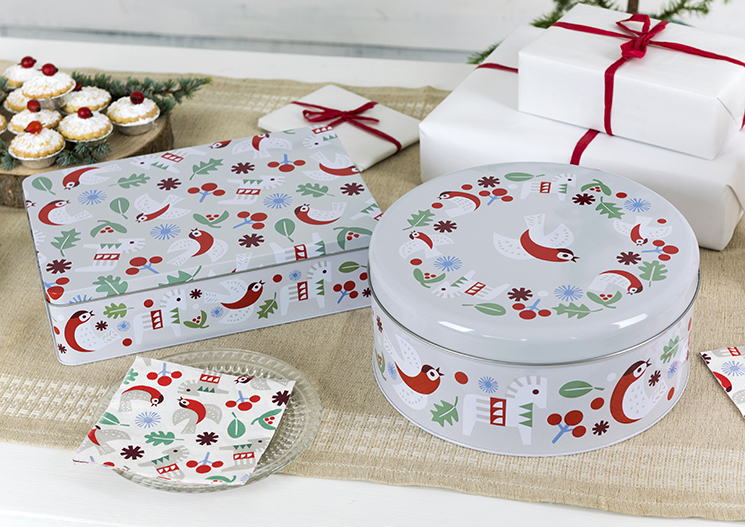 Nordic Christmas collection, from £1
Where did you start? 
I love drawing birds and I knew that I wanted to include some robins in the design so I started with these. Birds are a bit of an obsession of mine; they are a classic icon and I love their symbolism. I then added wintery leaves and berries and a Dala horse (a traditional carved, painted wooden statue of a horse, of Swedish origin). I concentrated on making the shapes as pleasing as possible and then arranged them in a tossed repeat (a type of pattern that is scattered, and non-directional).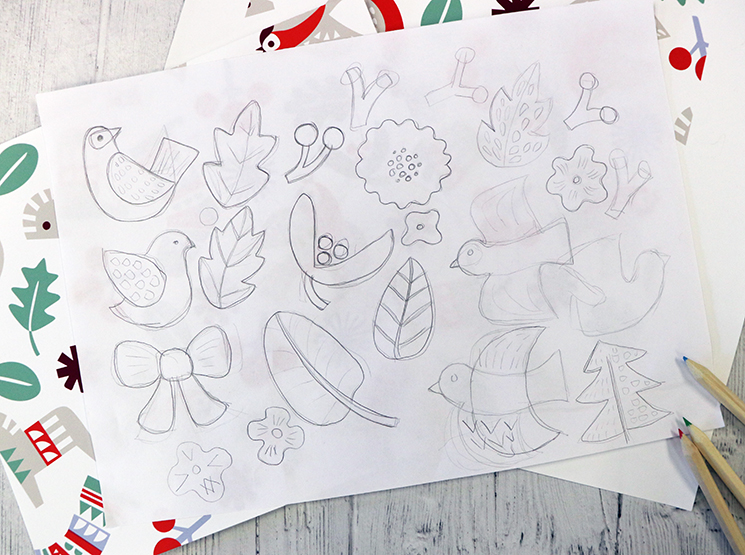 Original Nordic Christmas sketches
How did you choose the colours and style?
I wanted it to be simple and stylish - not overtly Christmassy but definitely festive and wintery. I played with the colours a lot before I settled on the frosty blue, green and very pale grey. These more subtle shades I then combined with warmer, cherry reds, which I think really lifts the design.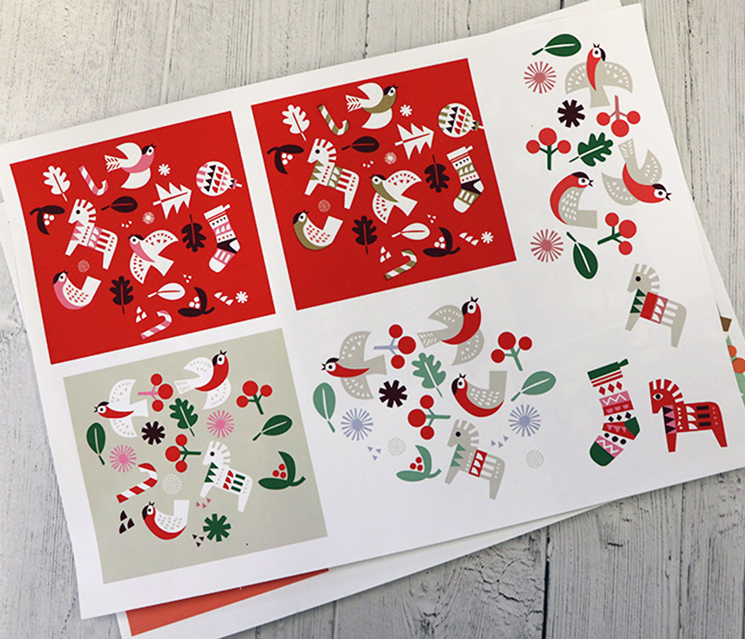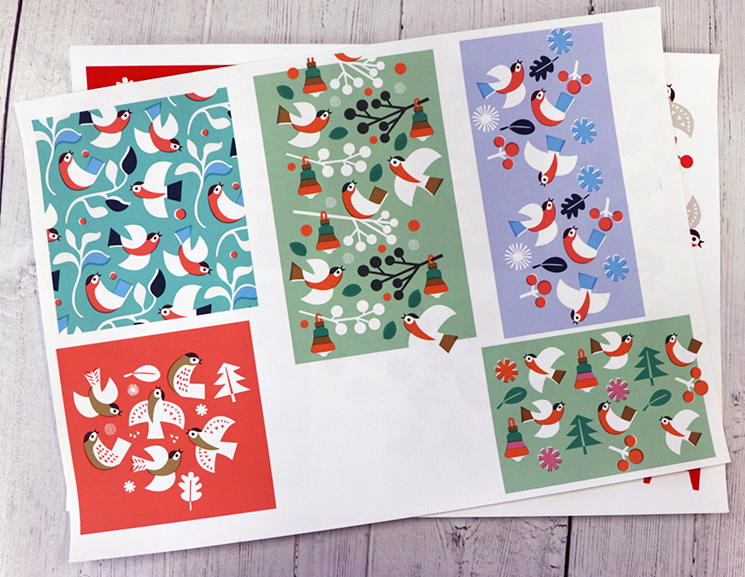 Different colourways for the Nordic Christmas design.
What's your favourite Nordic Christmas product? 
I love the jumbo storage bag - the colours have come out great, it is so useful for storing Christmas items and made from recycled plastic, what's not to like?! I am also looking forward to wrapping my presents in the tissue paper and washi tape. 

Nordic Christmas jumbo storage bag, £4.95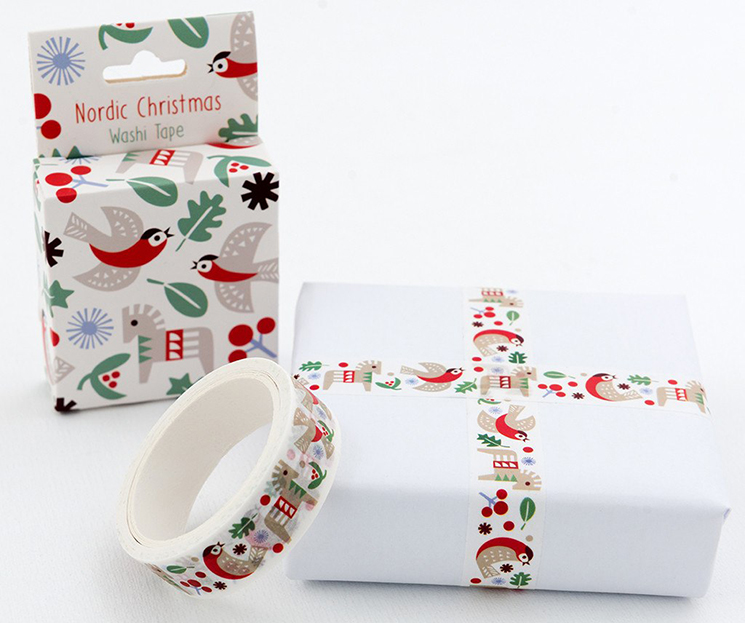 Nordic Christmas washi tape, £2.95
What are you most looking forward to about Christmas? 
Being with my family, keeping things simple but still enjoying the magic of the season.