About us
Rex London introduces Gifts of Random Kindness
There are all kinds of reasons to give gifts. But the most special gift of all is the one you receive when you're not expecting it, matched only by the one you give because the fancy suddenly takes you. 
You know the kind: the gift that's all about the joy of giving, for no other reason than you wanted to. After all, a special occasion doesn't have to be a birthday or Mother's Day or Christmas. It can just be, "I saw this and thought of you." 
 

We are the designers, curators and sellers of these kinds of gifts. We call them Gifts of Random Kindness: beautiful things that you can afford to give whenever you want. Not only because you know they'll bring pleasure, but because they're always equally beautifully priced.
Perhaps it shouldn't come as a surprise that we are the gift company to take up the mantle of spontaneous giving. We've always marched to the beat of our own drum.
Our story 
We began with items that we had simply stumbled upon on our travels around Asia. For no other reason than they struck a chord. We liked them. So we thought other people might like them too.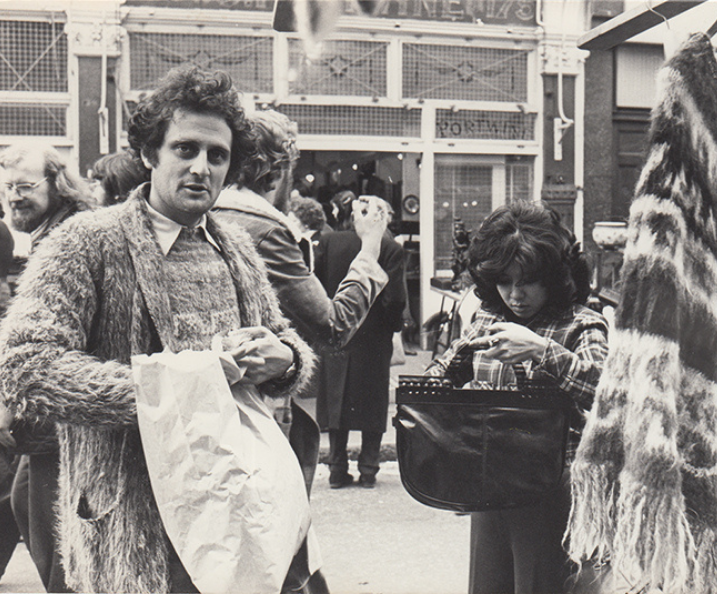 Co-founder Eri selling on Portobello Road
We started selling from our market stall in London's Portobello Road. Before long we were on the shelves of high street institutions like Habitat and The Body Shop. 
For the next two decades we continued to discover and deliver these Gifts of Random Kindness, until our serendipitous journey took another turn.
Next steps on the journey
We decided it was time not only to choose products we liked, but also to design them. First came the Original Jumbo Bag, one of our best loved products to this day, and back then our passport to a world that we could fill with our own ideas. Our style embraced everything that we felt Gifts of Random Kindness should be about — fun, imaginative and a little bit retro.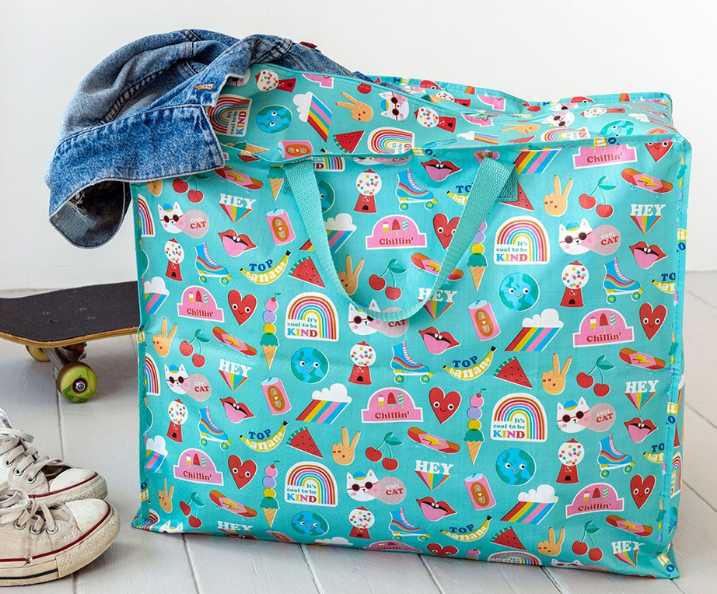 Top Banana jumbo storage bag, one of our newest designs. Explore all jumbo bags
From floral patterns to adorable animals, we loved creating colourful and playful prints that would stand out and bring joy. Each year we've added to our eclectic and stylish collections, and to our reputation for beautiful presents at beautiful prices.
In 2005 we opened an online shopping channel so that we could sell directly to the public. A decade (and a bit) later we were an award-winning, international business (we won the 2019 Queen's Award for Enterprise; for outstanding continuous growth in overseas sales). There have been other awards too. We've become regulars at the Junior Design Awards and at Gift of the Year. 
Kindness to the environment
At the same time, we've been working on our kindness to the environment. Many of our gifts now come in cardboard packaging. We use recyclable material whenever possible, and our packing process is now largely plastic-free: we use paper tape, recycled cardboard boxes, and paper wrap rather than bubble wrap.