14 quirky housewarming gifts
Friday 04 September 2020 | Marie Alcober
Whether you know someone off to uni or simply moving house, here are 14 ideas for quirky and unique housewarming presents! 
Salt and pepper storage tins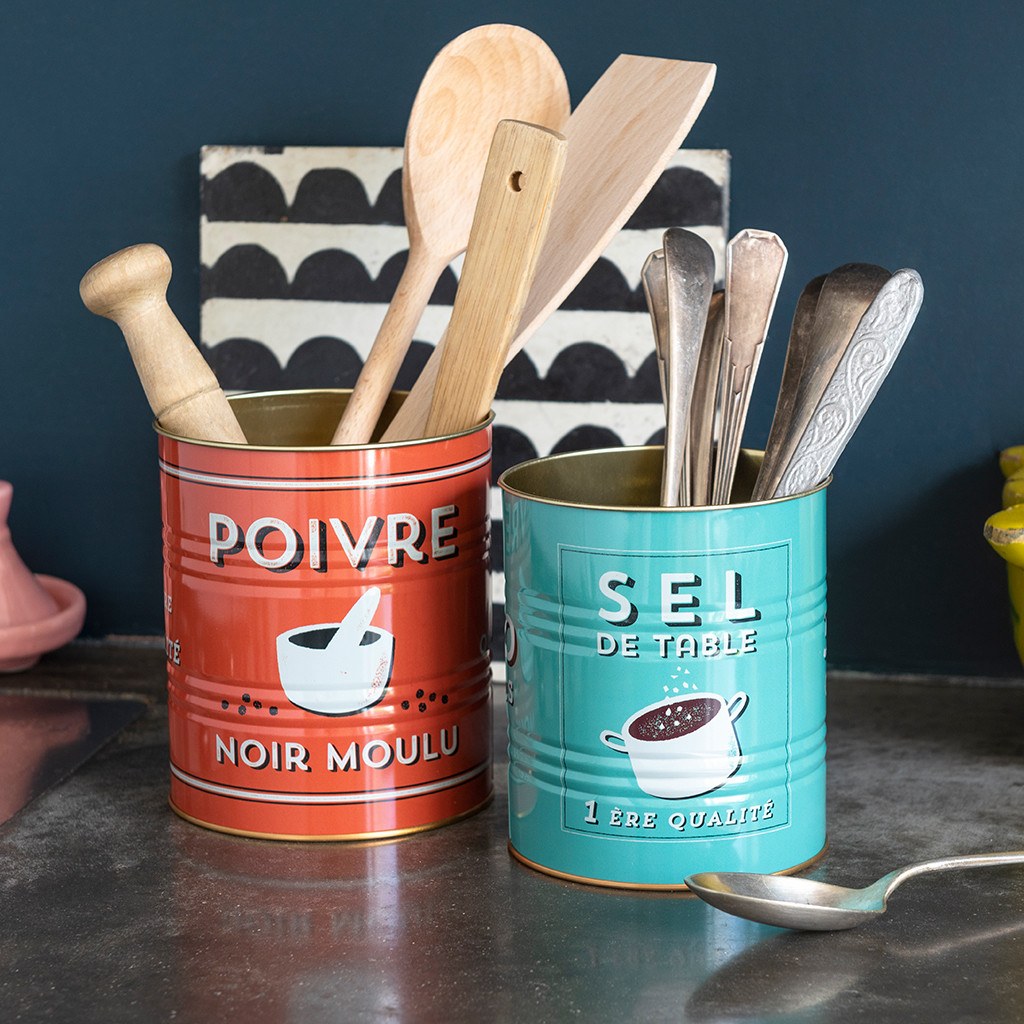 Products shown: Salt and pepper storage tins (set of 2), £6.95 
An oversized salt and pepper duo - but instead of seasoning, they're storage tins! An ideal gift for someone who loves home organisation and modern retro decor. Also available as regular-sized salt and pepper shakers.
Nine Lives recycling bag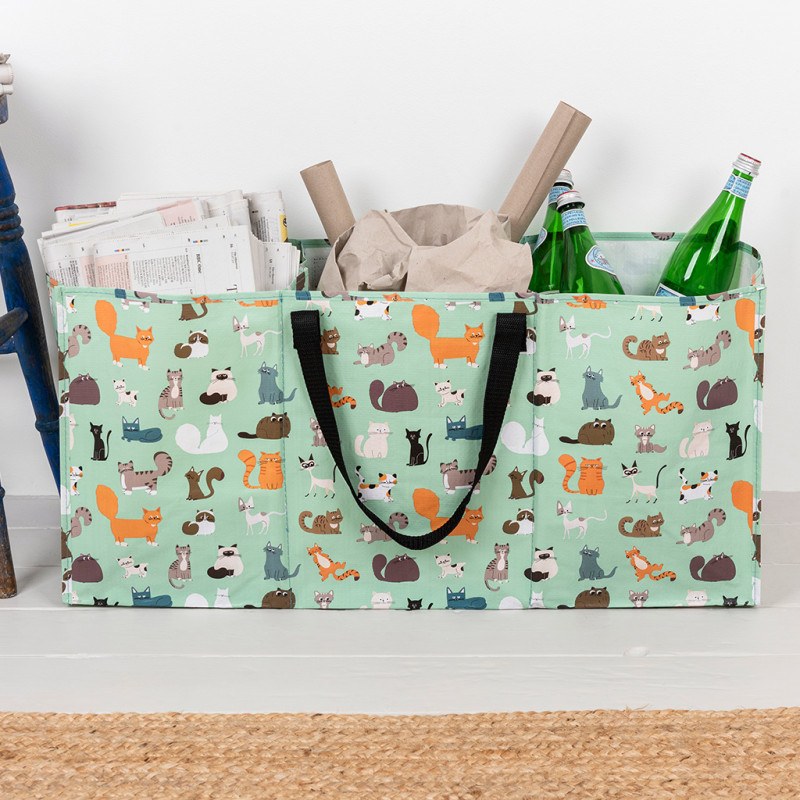 Product shown: Nine Lives recycling bag, £6.95
A recycling bag for a housewarming gift is pretty unusual, which is why it would be such a great present! It's made from recycled materials, so it's an even more eco-friendly gift than you'd first think. You can also use it as storage for toys, laundry, decorations and more. Plus it's covered with the cutest feline characters, which any cat owner would love.
Mackerel tin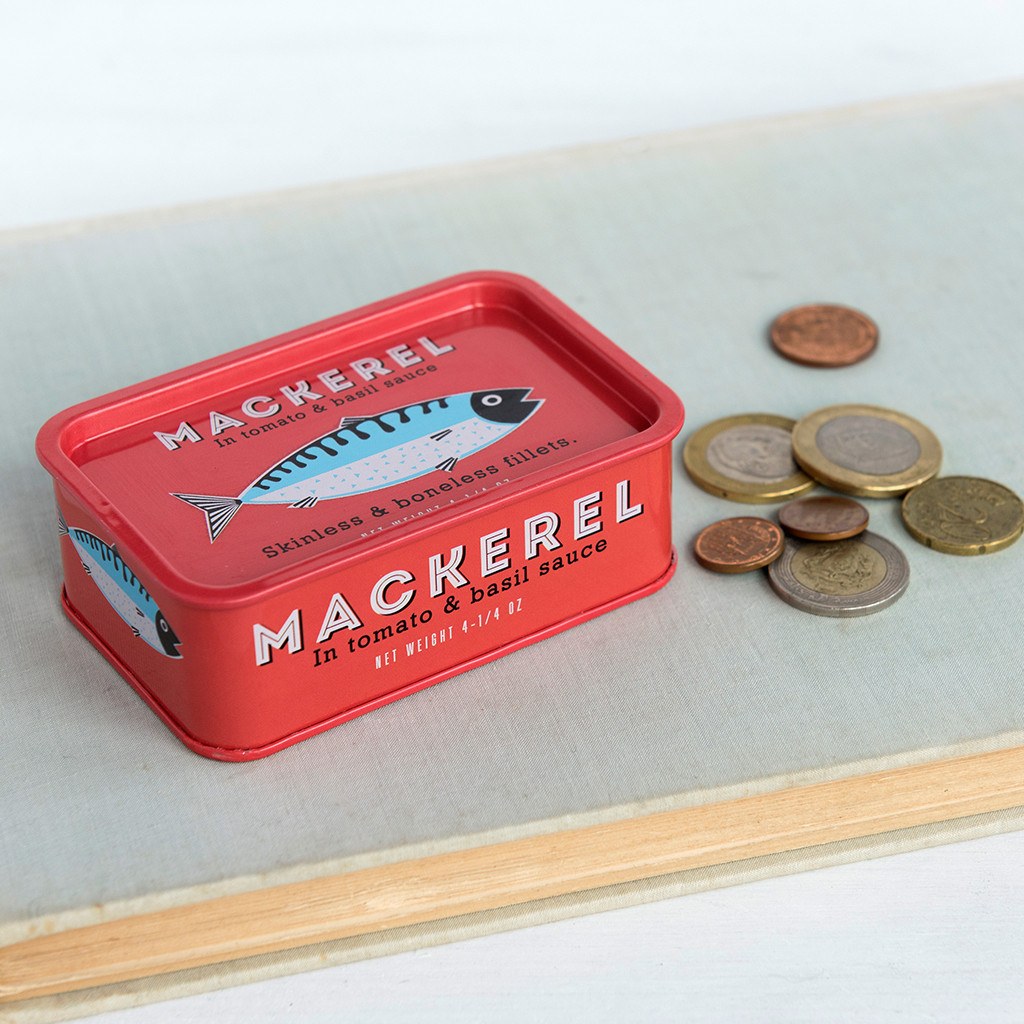 Product shown: Mackerel tin, £3.95
This quirky container is great for loose change, sewing pins and needles, or even small jewellery. It's multifunctional and adorable - probably a better housewarming gift than actual tinned mackerel!
Vinyl record pizza cutter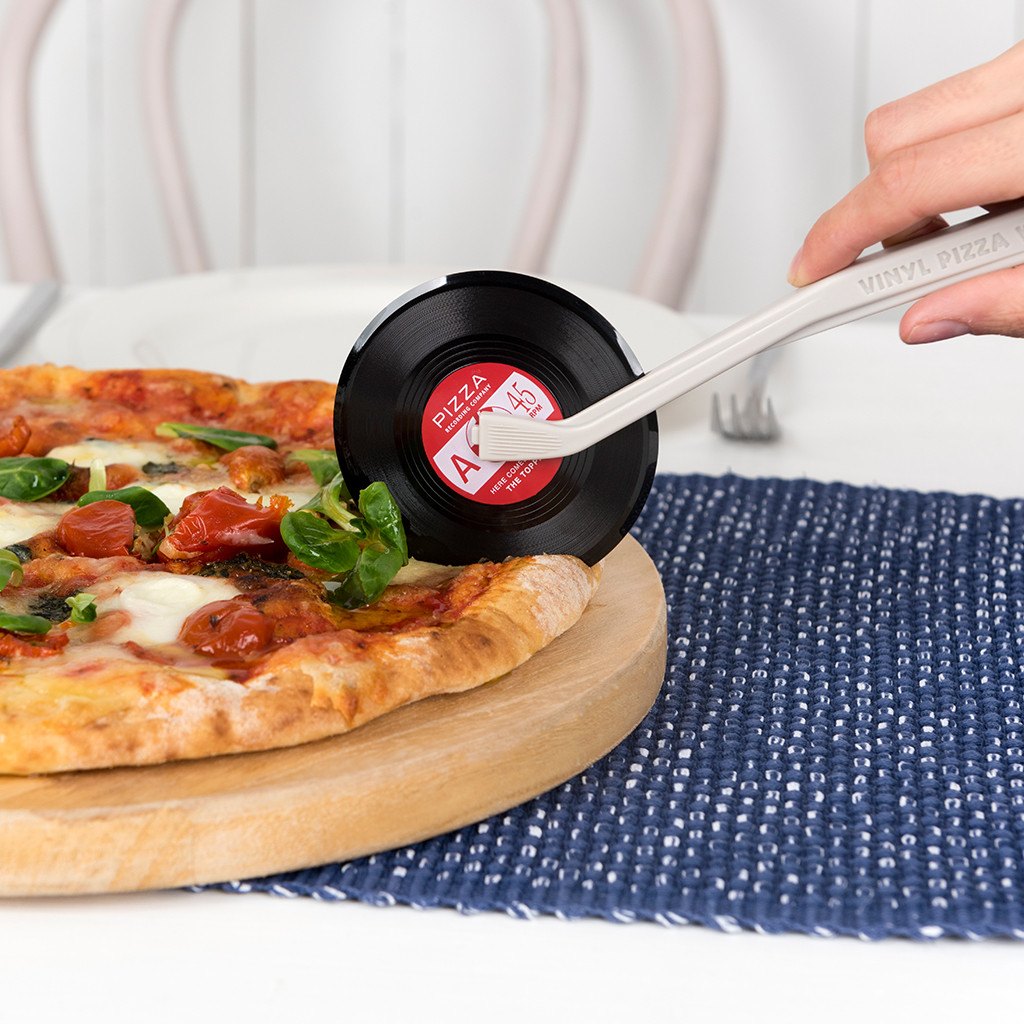 Product shown: Vinyl record pizza cutter, £7.95
A fun gift for a uni student who loves vinyl records or pizza - or both! It's the kind of novelty present that won't collect dust on display because it's so easy to use and super practical. 
12" record clock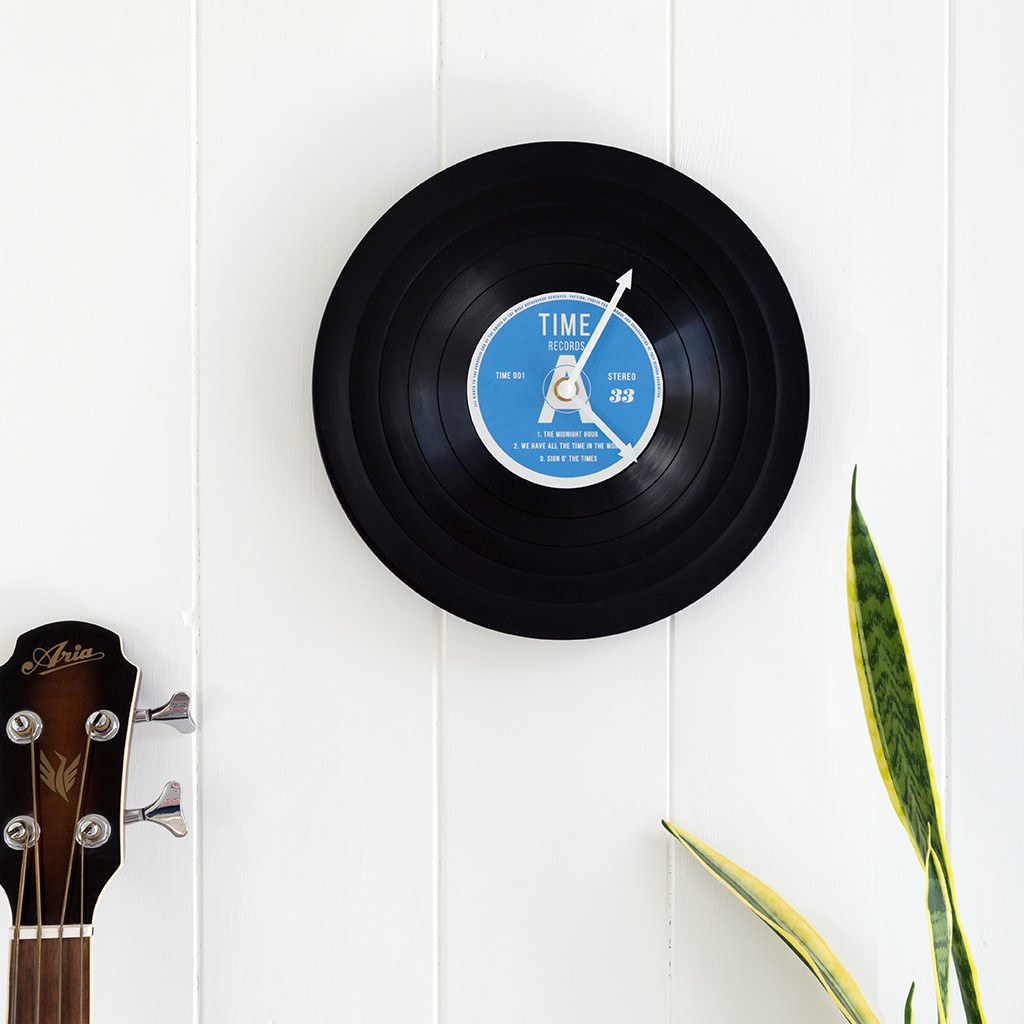 Product shown: 12" record clock, £12.95
A quick design tip for anyone having a hard time filling up a bare wall: add a statement clock for an instant focal point. And you can always get accessories that complement the statement piece to tie the entire room together.
Cactus candle pot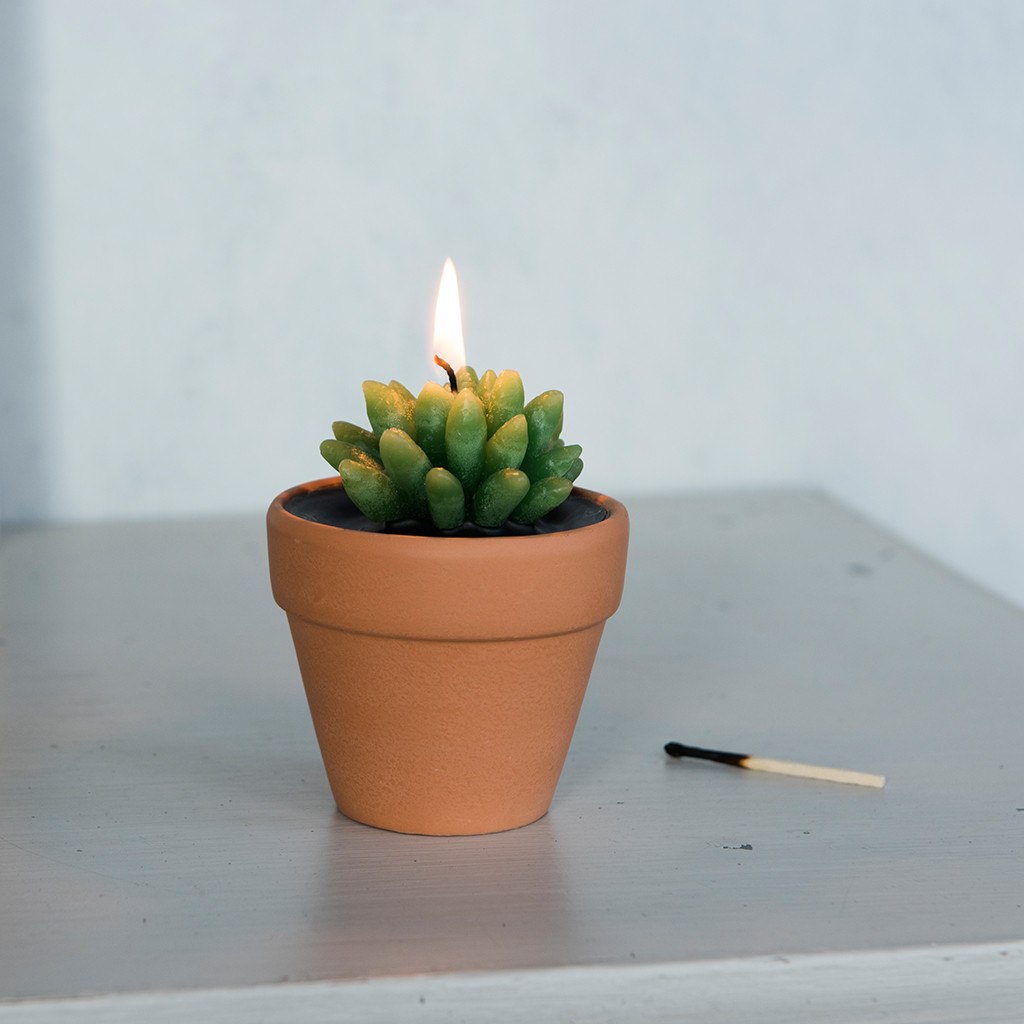 Product shown: Cactus candle in a pot, £5.95
This cute candle is perfect for someone who's obsessed with indoor plants. Alternatively, it's also pretty ideal for someone who doesn't have a green thumb, since they don't have to worry about keeping it alive! 
Love Birds egg cup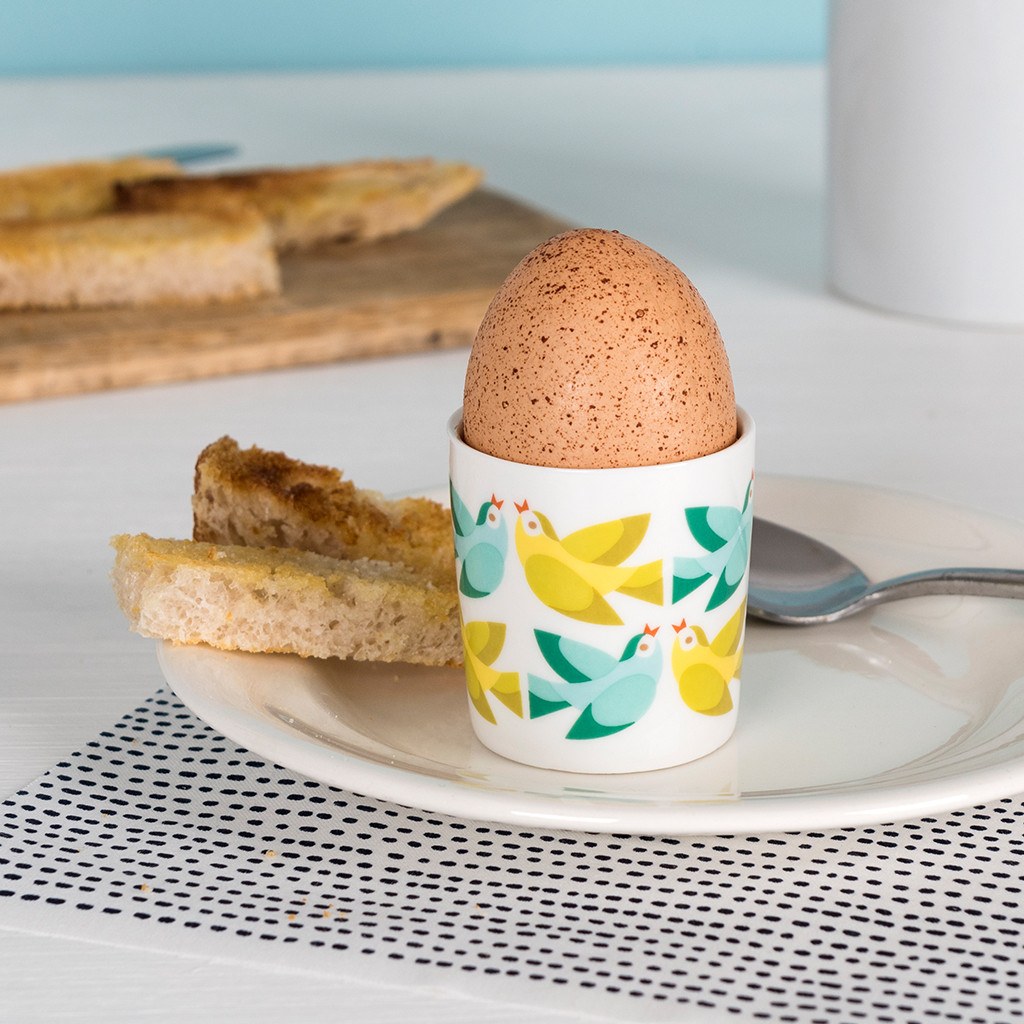 Product shown: Love Birds egg cup, £4.95 
What do you get someone who already has everything they need for the home and kitchen? An adorable egg cup of course! Pair this with another lovely item from our Love Birds collection, and you'll make any bird lover happy. 
Astrid Flower tins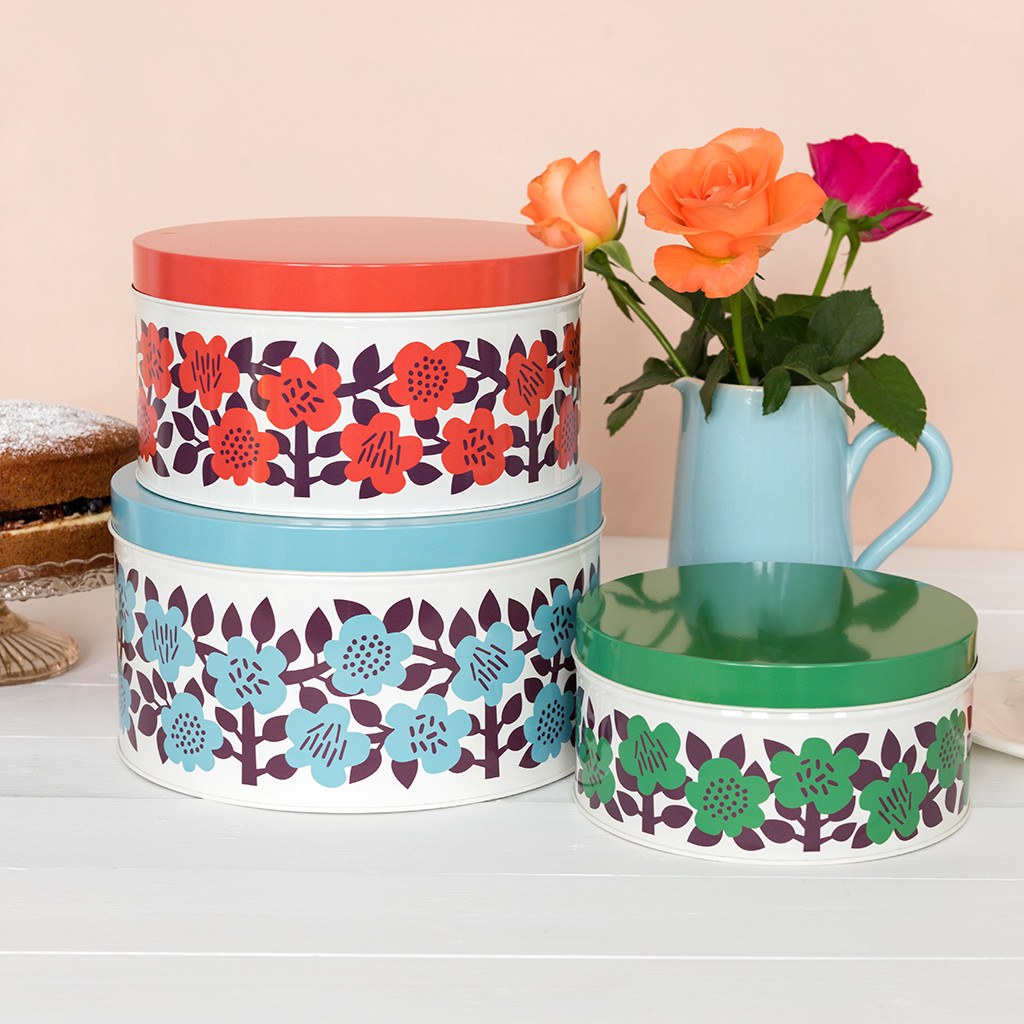 Product shown: Astrid Flower round tins (set of 3), £24.95
A gorgeous floral set perfect for a frequent baker. They're useful for keeping baked goods fresh, but could also hold other food and snacks, or even for sewing and knitting supplies. They also nest neatly inside each other for easy storage when not in use. Also available in Love Birds and Folk Doves designs.
Bonnie the Bunny ice lolly mould
Product shown: Bonnie the Bunny ice lolly mould, £4.95
While a perfect gift for toddlers, our Bonnie the Bunny lolly moulds are just as loved by adults! And because the set is child-sized, it doesn't take up much space in the freezer. Handy for making healthy and easy breakfast treats, like frozen yoghurt and berry lollies. 
Magnetic shopping lists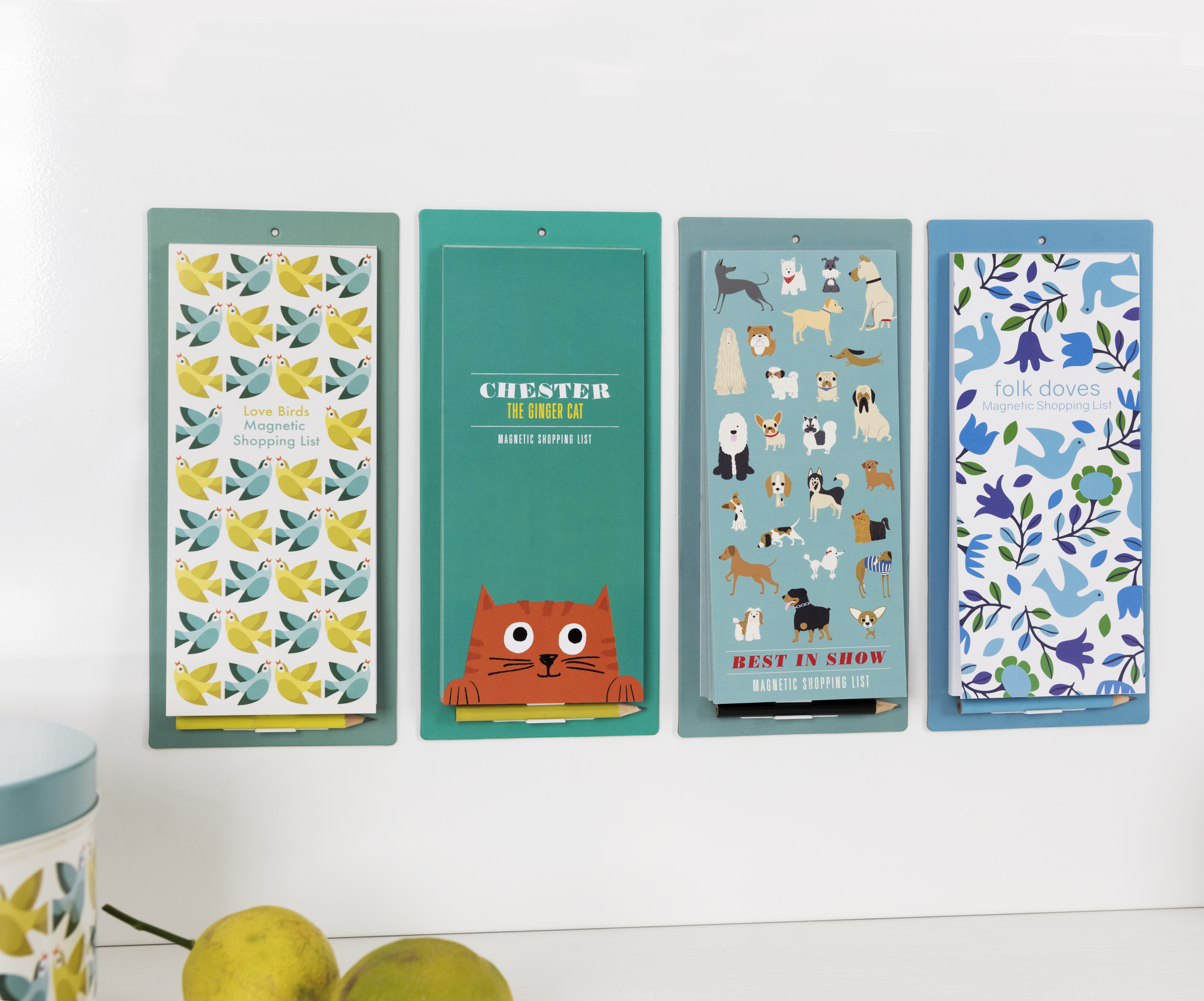 Products shown:
Love Birds magnetic shopping list, £3.95
Chester the Cat magnetic shopping list, £3.95
Best in Show magnetic shopping list, £3.95
Folk Doves magnetic shopping list, £3.95
A practical housewarming present for a busy mum - because we all know the shopping list tends to keep getting longer and longer especially after a move! Comes in four distinct designs to suit any kitchen style. 
Scratch World Map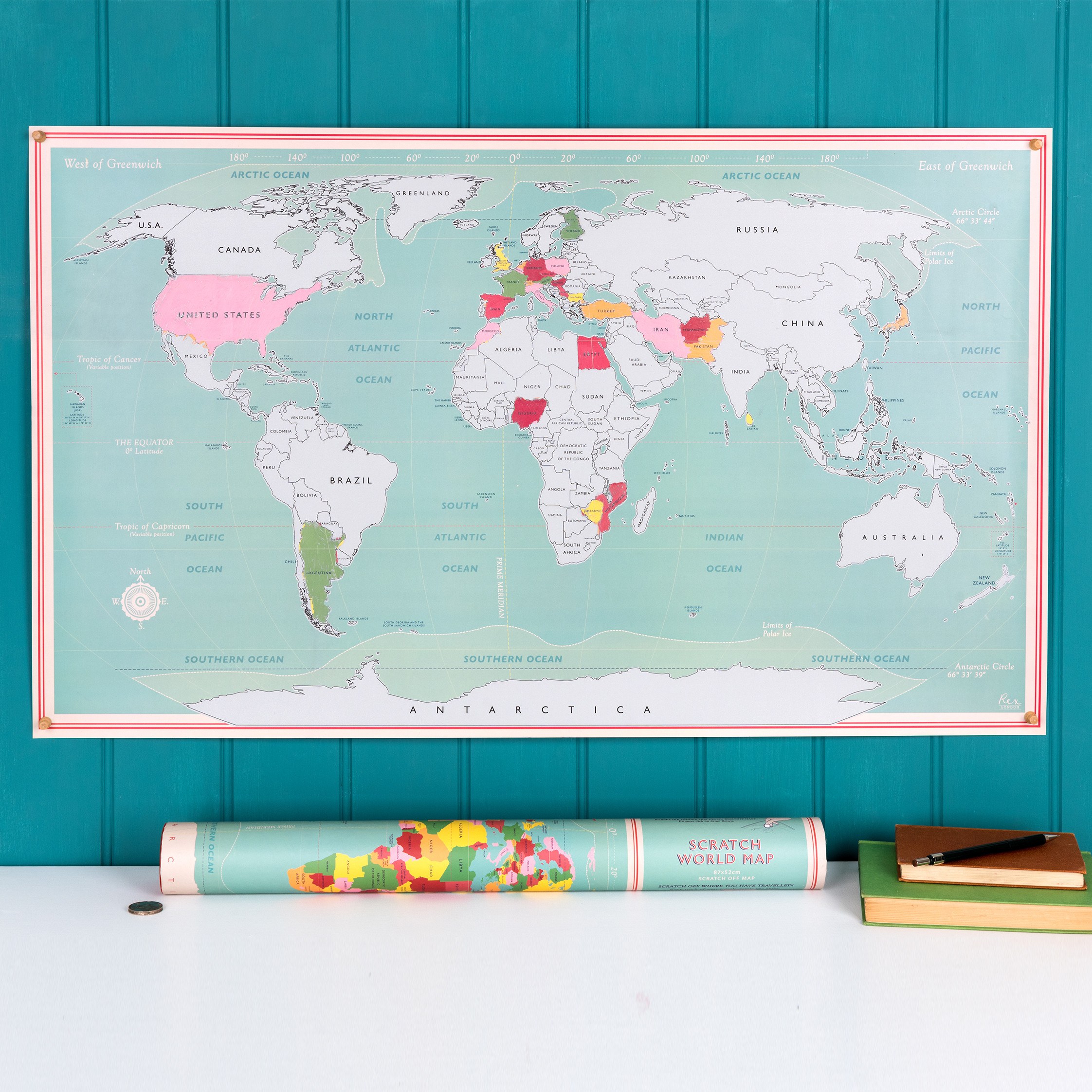 Product shown: Scratch World Map, £8.95
Much like a statement wall clock, a well-placed world map can do a lot for an undecorated flat. A fresher who has just returned from their gap year travels will appreciate this reminder of their adventures. 
Audio cassette tape measure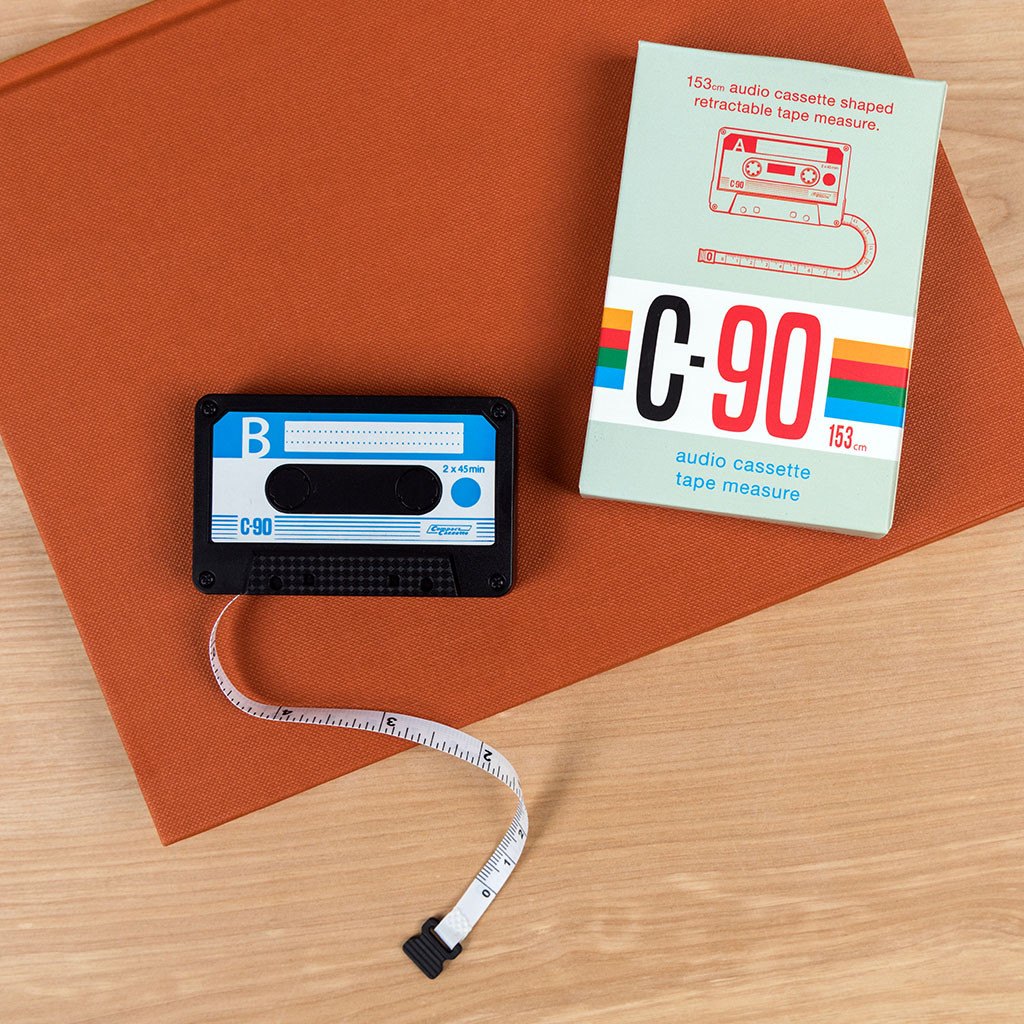 Product shown: Audio cassette tape measure, £4.95
Add a little bit of fun to their everyday toolbox with this funky measuring tape that looks exactly like an old timey cassette tape. Remember those? 
Mugs with character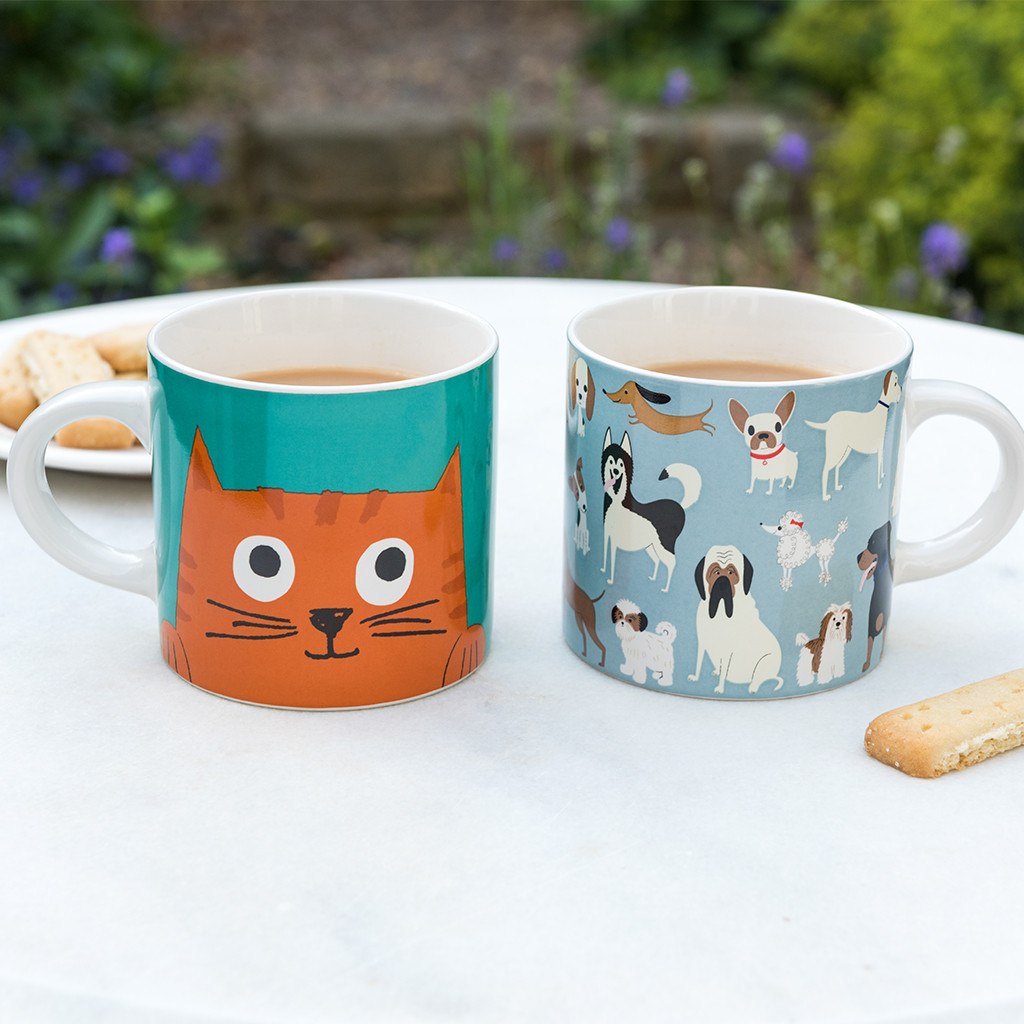 Products shown: 
Chester the Cat mug, £3.95
Best in Show mug, £3.95
Mugs are pretty standard housewarming gifts, so going for a cheeky print or bright design is a great way to ensure they'll always reach for your gift every time they make tea!
Gorgeous gift wrap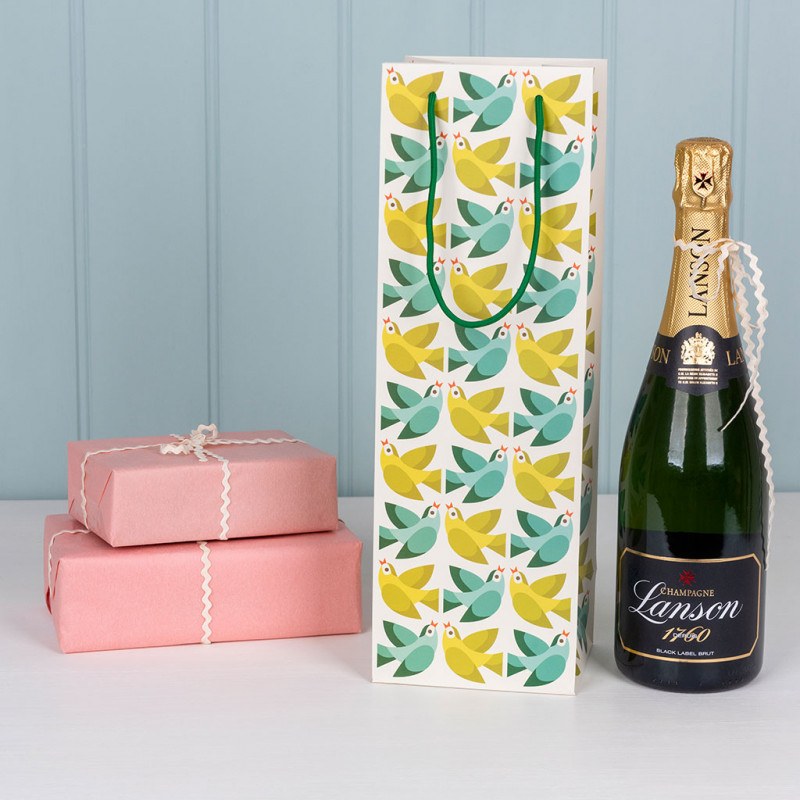 Product shown: Love Birds bottle gift bag, £1.95
Wine is almost always a safe bet, so if you know their favourite kind, simply dress it up with one of our gorgeous bottle gift bags along with a sweet note in a housewarming greeting card for a simple but heartfelt present. 
For more housewarming gift inspiration, explore our extensive range of home decor, kitchen accessories and tableware sets.