7 thrifty Mother's Day gifts
Monday 09 March 2015 | clare
Our recent Mother's Day survey revealed that, when it comes to gifts, you don't have to splash the cash. In fact, the top 3 most wanted Mother's Day gifts aren't expensive at all: a hug (59%), a card (58%) and a lie in (41%).
So with that in mind, here are 7 ideas for more affordable Mother's Day gifts that she'll love!
1. A framed photo
You and your mum can be pretty as a picture with a framed photo of the two of you. Just grab a pretty photo frame and pop in a photo of you both together for a truly meaningful gift. Even better, write a heartfelt message of appreciation on the back of the photo, so every time she looks at it she'll know you're thinking of her.
2. A hot bath
All it takes a is a bubbly bath, some scented candles and a little relaxing music to create the perfect self-pampering session for your mum. Is she always rushing around, doing things for other people? Then give her a little time off to indulge herself instead. Perfect!
3. Breakfast in bed
It's a classic for a reason. If your mum likes nothing more than long, lazy mornings, bring her breakfast of choice to her bedside. Is she more of a 'get up and go' lady? Have her morning snack prepared for whenever she gets up, so she can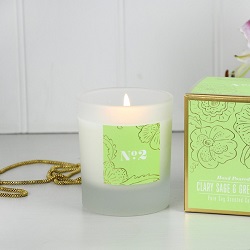 grab it and head off on her next adventure!
4. A book of memories
Celebrate your mum on her special day by remembering all the other days you have spent together. All you need to do is buy a scrapbook, a pen and a glue stick - and get crafty! Photos, cinema tickets, fabric scraps and handwritten letters are all great ways to share your happy memories with your mum.
5. A home spa
Spa days are great but the prices can be sky high, so why not recreate the spa experience with your mum at home? Mix up avocado and coconut oil to make a nutritious hair mask, or pour boiling water and a few drops of essential oil into a bowl and put your head over it, draped with a towel, for a 10-minute steam facial. You could even stick some fruit and yoghurt in a blender and whip up some healthy smoothies!
6. Time to read
Bookworm mums just love a little time alone with a good book, so if there's a book you know she'll love, buy it for her! Don't want to risk buying something she won't like? Get your hands on a cute reading lamp or pretty bookmark instead, so she can think of you every time she opens her favourite read.
7. Quality time
We already know that what mums really want for Mother's Day is a hug, so don't worry about breaking the bank to make her happy. In fact, most mums underestimate how much we spend on them anyway, guessing £10-19 instead of the national average: £20-29. Whether you go to the cinema, out for a walk, or just join her for a cuppa and a chat, spend some quality time with your mum (and make sure you give her that much-wanted hug!). 
Pictured:
Heritage Heart Shaped Picture Frame -  £6.95
Soy Wax Scented Candle - £9.95
Mini Reading Book Lamp - £3.95