Spice world: gifts for her from sporty to posh to downright scary
Tuesday 15 January 2013 | clare
Whoever the woman in your life is - action-loving Sporty Spice girlfriend, or cute Baby Spice sister - spice up her life with DotComGiftShop's gift recommendations for her. Girl power!
Sporty Spice: the active woman
Whether you love keeping up with her, or prefer to let her get up and go, there are lots of things you can do to keep your sporty lady on the move.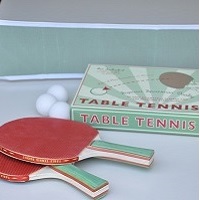 1. Throw your own sports day at home! Simply get your hands on a table tennis set or garden rounders set.
2. Make sure the lady cyclist is ready for anything, with the classic bicycle pump and multi tool.
3. Give her something to store all that sports paraphernalia in: the vintage airline bag will be just perfect!
Posh Spice: the glamorous woman
The glamorous lady likes nothing more than a bit of pampering, so make the luxury-lover you know feel like a million dollars.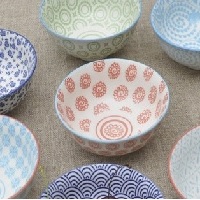 1. She has more jewellery than you've had hot dinners, so add to her collection with a gold leaf charm necklace or montana diamond cluster earrings.
2. She'll need somewhere to keep all that bling. Fill a drawer with ceramic blossom bowls for her pretty trinkets, so she can be red carpet ready in no time.
3. Does she shop 'til she drops? The pocket Paisley shopping bag will help to take a little of the load off.
Ginger Spice: the adventurous woman
For the party-girl, the adventurer and the daredevil, go for exciting gifts that will make sure she never gets bored.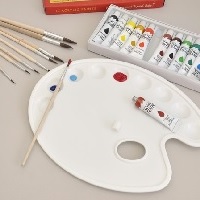 1. Don't just buy a gift - throw her a party! The candy party cones and cocktail swords will make sure your celebration goes off with a bang.
2. She loves to stand out from the crowd, so if you can't find THAT Union Jack dress, the funky pink sunglasses should do the trick instead.
3. Let the lady unleash her creativity with a handy artist's paint palette and a set of bold acrylic paints!
Baby Spice: the feminine woman
Does she still channel the carefree tomboy or the girly girl? Then you have a Baby Spice on your hands, and she couldn't be easier to find a present for!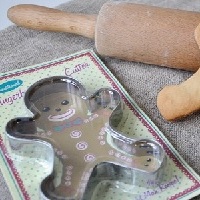 1. Indulge your young-at-heart woman's sweet tooth: there's cake, of course, but her own gingerbread man cookie cutter will last much longer.
2. She'll love sparkly, pretty things, from the pink light chain, to the adorable owl trinket pot. It's all about the accessories!
3. We all know those classic Baby Spice bunches. Now your girl can recreate them, thanks to these make-your-own hair bands. 
Scary Spice: the outgoing woman
You might find it scary how busy and in demand she is all the time, but the truly outgoing woman loves being the centre of attention, so make sure your gift turns the spotlight on her!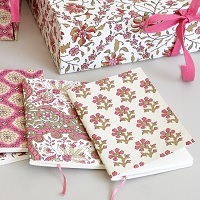 1. Her phone is her social lifeline, so make it even better with a cute crystal star or bertie phone charm.
2. If she dances like there's nobody watching, then go all out and appeal to her wacky side with a pair of novelty gold ear muff headphones.
3. Touch the outgoing lady's heart with a homemade gift: give her a vintage notebook with a handwritten poem inside, or draw her portrait and slip it in a colourful photo frame, for a present she can truly treasure.
Girl power is still going strong, and DotComGiftShop is packed with great gift inspiration for every wonderful woman!