Mother's Day film festival - good mums
Monday 20 February 2012 | admin
The second part of our Mother's Day film festival is all about celebrating some of the best movie mums to have graced the silver screen. From the kind and generous to the delightfully eccentric, these marvelous mothers went above and beyond for their children.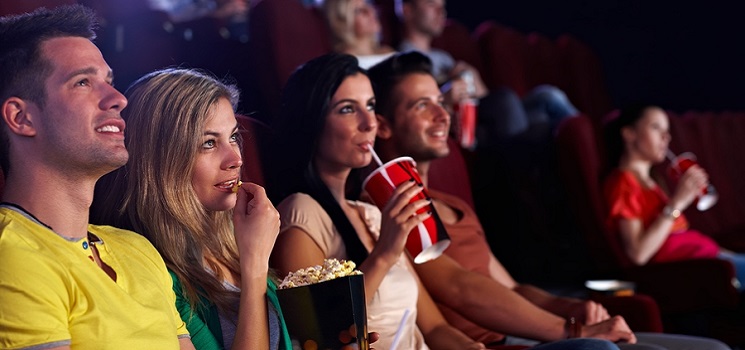 Image source: Nyul
Sarah Connor from Terminator 2: Judgment Day
Although not what you'd call 'conventional parenting', Sarah Connor fought to the death, literally, to protect her one and only son from an evil cyborg sent back through time in the second Terminator film. It's just as well too, as he's supposedly the saviour of all humanity. Phew!
Tutti Bomowski from Stop! Or My Mom Will Shoot
Even big, tough action heroes occasionally need help from their mothers and Sly Stallone gets just that from his fictional mummy in the 1992 action comedy Stop! Or My Mom Will Shoot. She snoops around his police files, interferes in his love life and even buys him an illegal weapon, but ultimately Tutti Bomowski teaches her son some important life-lessons. Ah, bless.
Mrs. Gump from Forrest Gump
Lovable dimwit Forrest Gump (Tom Hanks) would do anything for his 'momma' and that's because she'd do anything for him. Raising Forrest alone after being abandoned by her husband, Mrs. Gump, played superbly by Sally Field, goes to great lengths to ensure her son navigates a difficult childhood to live an extraordinary life.
Juno MacGuff from Juno
Being a good mother is about always doing what's right for your child and Juno MacGuff (Ellen Page) does precisely that, realising that at just 16 years of age, she's probably not prepared for the challenges of motherhood. So, she agrees to give her baby up for adoption to a woman (played by Jennifer Garner) who is unable to conceive. There are more than a few ups and downs in this quirky comedy, but thankfully, everything turns out alright in the end.
Isabel Kelly from Stepmom 
Technically, Isabel Kelly (Julia Roberts) isn't a mother, she's a stepmom-in-wating to her boyfriend's two children. And perhaps unsurprisingly after divorcing their actual mother, neither of the kids are particularly happy with dad and even less pleased with the presence of Isabel. Fortunately though, they gradually learn to accept her and when biological mum (played by Susan Surandon) is told she only has months to live, Isabel endears herself to the family with a string of heartwarming gestures.    
Well, we hope you've enjoyed this rundown of some of our favourite movie mums. Don't forget to read the other half of our feature about the best Bad Mothers.
We've also created a fun movie mothers quiz, so why not take the test and see which fictional mum you turn out to be? Be warned though, you might be shocked by the results.
And if you're still on the lookout for special Mothers Day gifts, make sure you check out the excellent range on offer at DotComGiftShop.