15 wonderful wedding blogs
Your proposal was a dream come true and now you're planning a fairytale wedding. But where to start? Don't worry. Expert advice is just a click away thanks to these 15 incredible wedding bloggers.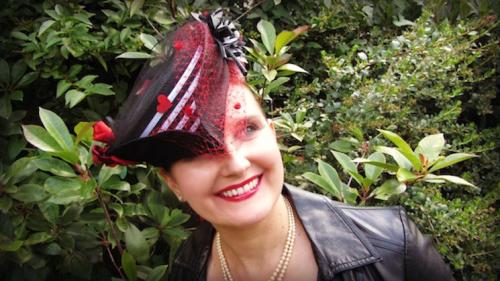 Blogger Michelle is the Queen of Hearts.
Image source: A Very Curious Wedding
Yorkshire-based Michelle Lyndon-Dykes turned to blogging to support her shoe-habit. But in the process discovered the hobby she'd been looking for. She describes her blog as 'a slightly wacky sanctuary in a sea of pastel hues.'
A Very Curious Wedding is filled with DIY project tutorials (like this one for chalkboard wine glasses that double as place cards) and plenty of sigh-worthy inspiration covering everything from steampunk to rockabilly to Wonderland and back again.
Real life weddings make a big appearance here, but there are also plenty of ideas for vow renewals. Just take a look at Rebecca and Chris' Victoriana and Dr Who-themed celebration.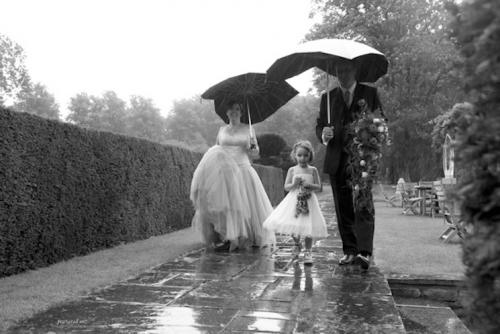 Alice in Weddingland founder, Zarn Ballentine and her family.
Image source: Alice in Weddingland
Self-confessed tea junkie Zarn Ballentine is the creative force behind Alice in Weddingland. Zarn's mission is to give brides-to-be all the options available for the Big Day, whether they're into steampunk or the environment.
Her Top 5 Wedding Planning Tips post is a great place to start. But Alice in Weddingland is not just aimed at the bride. There are tips on how to be a great bridesmaid (including what you actually need to do) and, even more importantly how to be the best groom ever.
With useful advice on everything nuptial (see her essential questions to ask your wedding band) and beautiful photography from Zarn herself, you'll find a trip to Weddingland practical and pretty.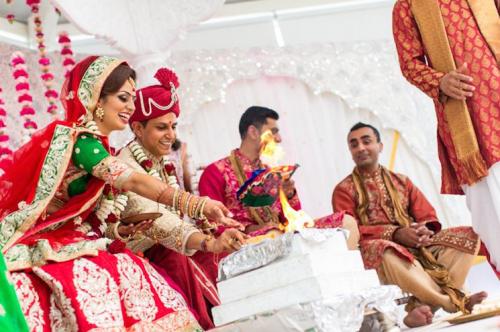 Rabbia's blog is everything a modern Asian bride could wish for.
Image source: Asian Wedding Ideas
Rabbia Ali Shah started writing her blog Asian Wedding Ideas to bring together unique, forward-thinking and, above all, modern ideas for Asian weddings. And the result is marvellous.
She's got fun and easy how-tos, from marshmallows as wedding favours to DIY jewelled heels. There are lookbooks from designers like Nomi Ansari, and tonnes of fantastic pre-wedding beauty advice like this post on getting your skin, hair and body ready for the big day.
Another standout is Rabbia's photo gallery of mother and child moments at weddings. Get out your tissues; it's emotional stuff.

B.Loved is the place for pretty, inspirational wedding posts
Image source: B.Loved (Photography by Ashlee Taylor)
Founded by super-stylish Louise Beukes, B.Loved is a gorgeous wedding and lifestyle blog devoted to the pretty things in life and love.
Thanks to a battalion of talented authors and contributors, the wedding content at B.Loved is fantastically varied. Be inspired by Italian Renaissance-styled weddings, check out these seven things you should never do when planning your wedding and learn how to do luxury on a budget.
Got a particularly thorny wedding planning dilemma? Let the B.Loved team guide you. Whether you need reassurance that it's ok to skip some (or all) wedding traditions or need advice on bringing your pet to the ceremony and/or evening do, be sure to read this first.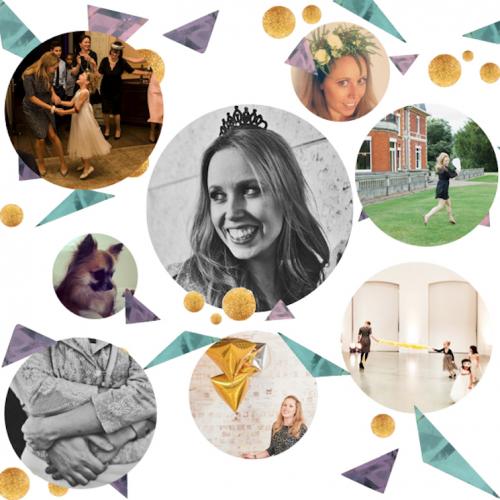 Alexandra Merri is a wedding planner and blogger at The Bijou Bride
Image source: The Bijou Bride
The Bijou Bride blog is all about finding your bridal zen. Alexandra Merri, wedding stylist and planner extraordinaire, recommends meditation, aromatherapy and exercise to keep stress levels at a gentle simmer.
Her blog features practical advice on everything from how to recover from a wedding-magazine binge to the merits of supplying childcare on your big day. There are also gorgeous fashion shoots and glimpses into this year's bridal trends. (Hint: rustic luxe is big in 2016.)
And if you want to experience true zen, you could ask Alexandra to plan the whole thing for you! A bespoke wedding planner with serious credentials, her work has appeared in publications and blogs like Elle Weddings, Hello!, and Vogue Australia.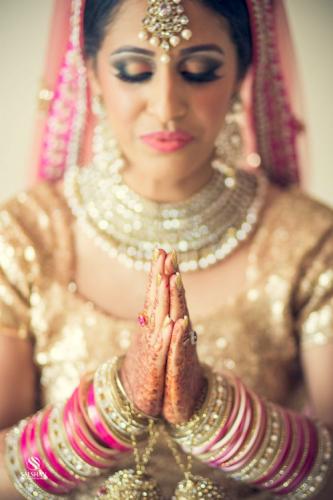 Sharn Khaira looking beautiful on her wedding day.
Image source: Desi Bride Dreams
So you're about to start planning your dream Indian wedding. What do you do first? Take a trip to Sharn Khaira's blog, Desi Bride Dreams, of course.
A newlywed herself, Sharn started Desi Bride Dreams to share her practical, yet fabulous advice. And she's got plenty of it, dishing out great guides like: The First Thing You Need to do After Getting Engaged and 5 Reasons You Need a Coordinator. Sharn had so much wedding planning know-how to share, she decided to make a career of it.
For bridal beauty ideas, check out her list of top Asian make-up artists. And if you're still looking for your wedding lehenga, read the story of how Sharn found hers for inspiration.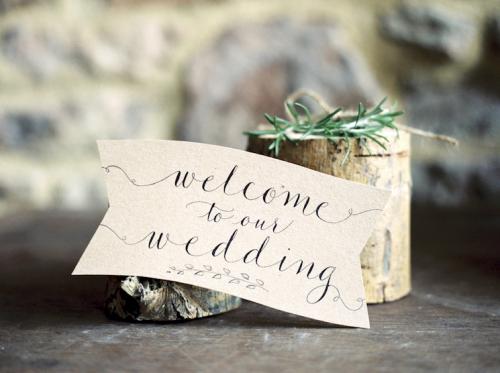 Claire Gould of The English Wedding Blog is a stellar calligrapher and blogger.
Image source: The English Wedding Blog
Claire Gould is a calligrapher by trade (she's worked with Kirstie Allsopp) and her English Wedding Blog is the perfect home for creative brides-to-be. For beautiful stationery ideas take a look at her post on 2016's wedding calligraphy trend predictions. And if that's got you hooked, you could always take one of Claire's calligraphy workshops and learn how to do it for yourself.
Claire's devoted to celebrating the quintessential English wedding. And her lookbook of the best real weddings, broken down by county, is guaranteed to give you ideas in your wedding-planning quest!
Whether you dream of getting married in a bluebell wood or saying your vows at the Houses of Parliament, the English Wedding Blog has plenty of ideas to inspire you.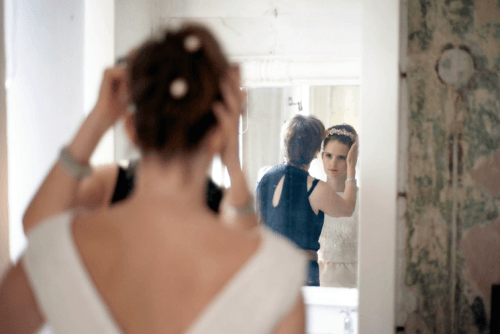 Helena Butler will help you look heavenly at your vintage-themed wedding.
Image source: Heavenly Vintage Brides
If you want your wedding day to be steeped in old-fashioned glamour, then Helena Butler's your woman. Her blog and business, Heavenly Vintage Brides, is devoted to all things vintage.
Visit this blog for some of the best hairstyles by decade (like these 30s and 40s hairdos), as well as pretty accessories to complement your vintage dress. Helena knows which veil should go with a 50s dress and which old movies to watch for dress inspiration (and fun!).
And if you're still shopping for a wedding dress, Helena has an incredible collection of vintage gowns at her West London studio; all lovingly restored and completely fabulous. Not to mention her own vintage-inspired line, the Heavenly Collection.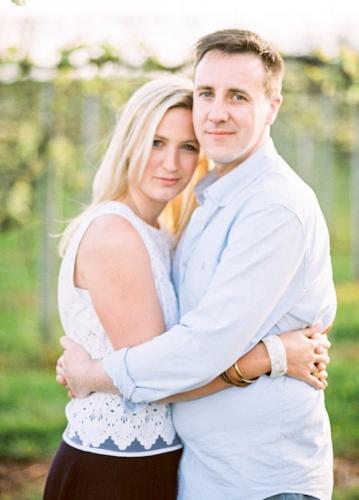 Wedding planner and blogger Jessie Thomson and her husband.
Image source: Jessie Loves
Jessie Thompson is a professional wedding planner and stylist in the Cotswolds. Her blog, Jessie Loves, is bursting with beautiful countryside-inspired wedding ideas (think: DIY moss table numbers and floral crowns). She has stellar tips on everything from shopping for that all-important mother-of-the-bride outfit, to taking great couple photos.
And as an added bonus, you can always contact her via Jessie Thomson Weddings & Events for styling and planning advice.
Many of Jessie's wedding ideas double as great inspiration for outdoor entertaining, like this minimalist al fresco dining set up. Start reading Jessie Loves as a bride-to-be and her lifestyle and family posts will have you coming back long after you say 'I do.'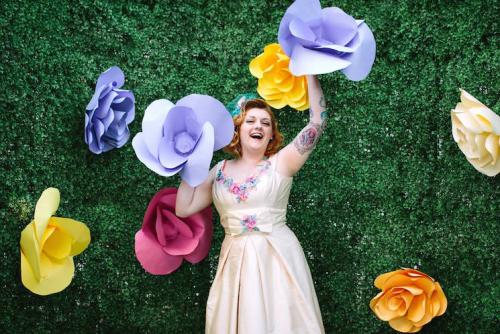 Rachel Urquhart of Marry Me Ink was a beautiful tattooed bride
Image source: Marry Me Ink Facebook by Jay Emme Photography
In the run up to her wedding, people kept asking Rachel Urquhart what she would do about her tattoos on her wedding day. How would they look? 'Utterly fabulous!', was her reply.
Rachel started her Marry Me Ink blog to to show that heavily tattooed women can rock a wedding dress. There are some gorgeous real wedding stories, like Jessica and Red's quirky, farm wedding and 50s-styled Sophie and Ken's seaside wedding (check out Sophie's fantastic sleeve tattoo).
Rachel's 'Divine Without the Dollar' series is another winner, showing brides how to look stylish on a small budget. If you're a tattooed bride-to-be, check out her Accessories Ahoy section for suggestions of things like alternative bridal shrugs and great wedding party gifts.
Nova Reid's Nu Bride is an empowering, inspirational blog.
Image source: Nu Bride
Nova Reid describes Nu Bride as a 'modern wedding blog with a splash of diversity.' She had the idea for the blog when she was planning her wedding and was disappointed by the lack of black brides in mainstream wedding magazines.
A few years and many incredible posts later, award-winning Nu Bride continues to provide invaluable wedding inspiration. If you want a fairytale wedding, but want to do it your own way, take a look at Nova's Real Princesses Shoot and prepare to swoon.
Her Money Saving Tips post is packed with great ideas that could save you thousands on the ceremony, reception, and even the honeymoon. And if planning pressure is getting to you, take a break with her collection of Wedding Dance Clips – check out the amazing mother-son dance number in particular!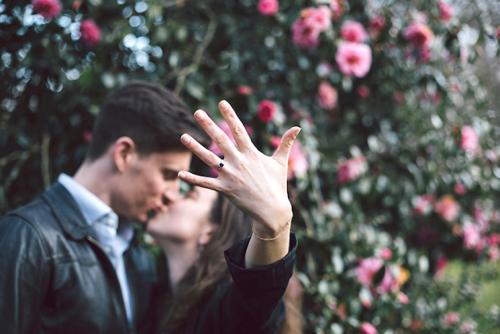 Donna Sharpe's Pasties & Petticoats is all about beautiful weddings in Devon and Cornwall.
Image source: Pasties & Petticoats by Elizabeth Grace Photography
Pasties & Petticoats is as much an ode to Devon and Cornwall as it is to weddings. Donna Sharpe, a Cornwall girl herself, wanted to create a special place for brides and grooms looking to get married in these two counties. Donna shares her insider knowledge about the best venues and suppliers the region has to offer.
Donna admits she's a 'pretty-picture-lover and wedding-a-holic.' That's why her blog is so blooming gorgeous. But she's also full of sage wedding advice; such as how to choose the perfect wedding A-Team or keep wedding nerves at bay.
And when it comes to the practicalities of wedding planning, Pasties & Petticoats has some great resources; including a step-by-step planning checklist – which will take you all the way from getting engaged through to planning a heavenly honeymoon – and a handy guide to managing your finances.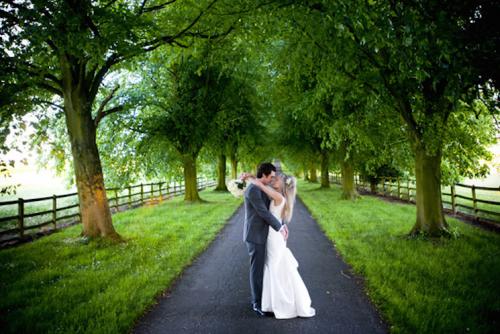 Charlotte O'Shea with her hubby, James, on their big day.
Image source: Rock my Wedding
It all started with a reluctant blind date. Charlotte O'Shea not only found the love of her life that evening, she also started her journey to become the queen of wedding bloggers. Amazed by the following she built blogging about her own wedding on a forum, Charlotte decided to start her very own wedding blog.
Eight years on, Rock My Wedding is now one of the UK's top wedding blogs with a team of talented 'weddingophiles' advising on all everything nuptial.
Read Charlotte's story – from her first-date nerves, through the proposal in the pouring Edinburgh rain, to the big day itself. Explore the glamorous Look Book for wedding-party inspiration. And check out the DIY section for expert tips; like how to create rustic centrepieces or do your own chic bridal chignon. Whether your nuptials are imminent or you just fancy some lifestyle and beauty tips, Rock My Wedding is the place to go.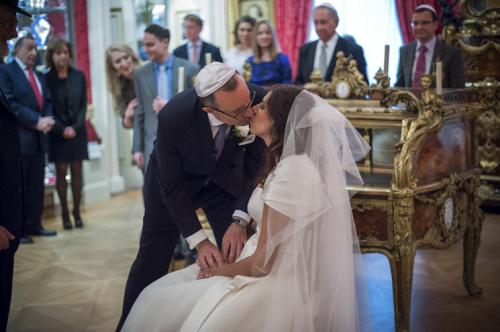 Karen and Jeremy Cinnamon at their chic, contemporary Jewish wedding
Image source: Smashing the Glass
If you are a Jewish bride-to-be who loves tradition but doesn't want to be ruled by it, then Karen Cinnamon's blog is for you. It's called Smashing the Glass – a reference to both the ritual glass-breaking in Jewish wedding ceremonies and her intention to smash through the cookie-cutter standard Jewish wedding.
Karen started her blog in 2013 when she was planning her marriage to Jeremy – check out the pictures of her dreamy ceremony in the courtyard of The Wallace Collection in London.
If you want to follow in her (red high-heeled) footsteps, you'll find this blog overflowing with creative ideas – like her fresh take on the 'ketubah' and the 'chuppah.' And there are plenty of real wedding features to get you thinking – from a bagel-themed wedding in London, to a supper-club-inspired interfaith wedding in Brooklyn, and a same-sex Jewish wedding in Toronto.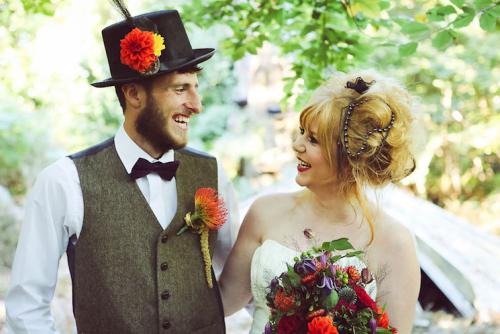 Styled shoots like this one are an unmissable part of Erin Balfour's wedding blog.
Image source: Way Out Wedding by Velvet Storm Photography
'Planning your big day is one of the most enjoyable things you'll do, ever. Fact.' So says Erin Balfour, the author of Way Out Wedding; an alternative wedding blog she started to vent some of her 'wedding style obsession.'
Erin showcases all kinds of ceremonies to inspire prospective brides and grooms-to-be. Take a look at the 1940s VE-Day inspired nuptials of Ed and Elaine, or Dave and Shona's contemporary Scottish wedding (Isn't Shona's bubblegum pink petticoat wonderful?).
Styled shoots, like the darkly romantic Lady Chatterley's Lover shoot, are evocative, too. There are also some great ideas for hen party activities. How about having fun with your hens creating beautiful floral crowns together that you could wear on your wedding day?
Share: